Quality Assurance and Quality Control @ RSNA 2020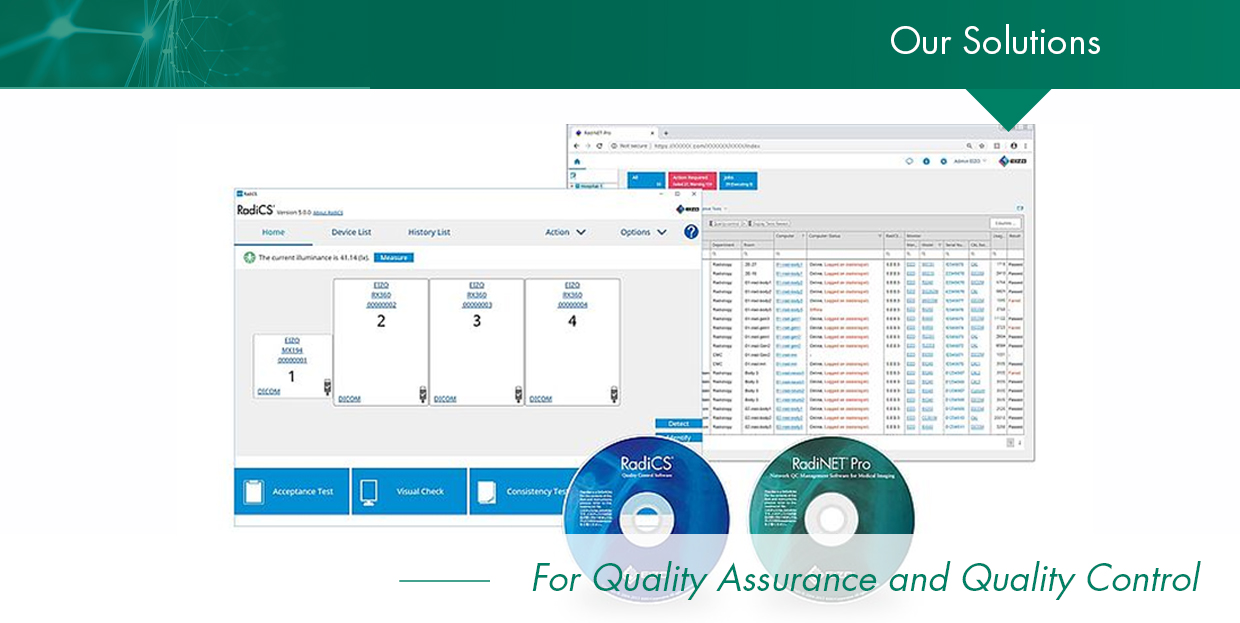 Acceptance and Constancy Testing in Easy Steps
RadiCS enables you to perform brightness, grayscale, and uniformity checks that comply with AAPM TG18, NYC/NYS guidelines, and other QC standards.
Optimal Quality Control of Monitors in Your Hospital
Expert Quality Control Services for Reassurance
For many hospitals, setting up and maintaining a server for monitor quality control operations is a significant investment. EIZO will set up and host the webserver for you for efficient centralized control of all connected monitors.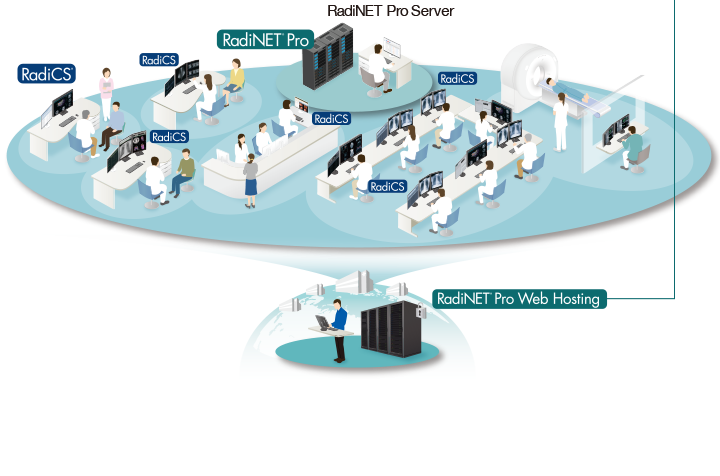 Centralized Monitor Management
RadiNET Pro enables centralized management of all client PC monitors with RadiCS software installed via the intra-hospital network. Because it is a web-based application, administrators can efficiently conduct any monitor QC operations anywhere via the web browser.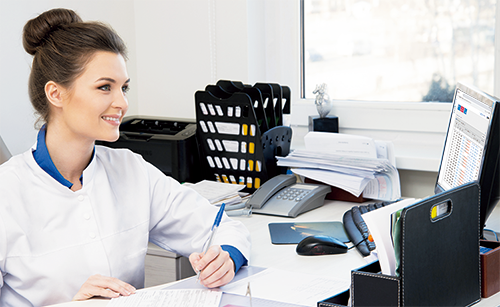 Easy-to-Use Web-Based Application
This simple web-based application offers easy access to the desired information. The administrator may conduct monitor QC operations from anywhere smoothly and promptly. Furthermore, both RadiCS and RadiNET Pro use the same visual interface, allowing administrators to operate each software with ease.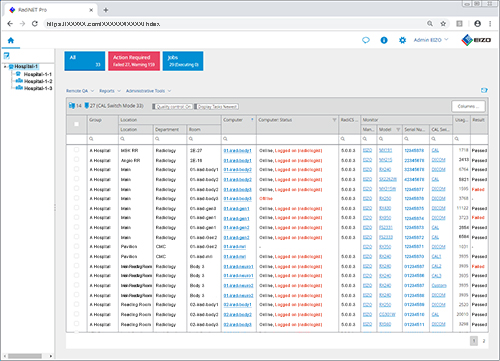 Evolve Your Image Reading
EIZO's Work-and-Flow technology alleviates the imaging workflow's complexity with functions developed with the radiologist in mind.

Sign up for more on EIZO Quality Assurance and Quality Control Solutions
Learn about EIZO's RX1270, MX216, RadiCS and RadiNet Pro
EIZO 2021
Compact 12 megapixel multi-modality monitor packed full of features to improve comfort and work efficiency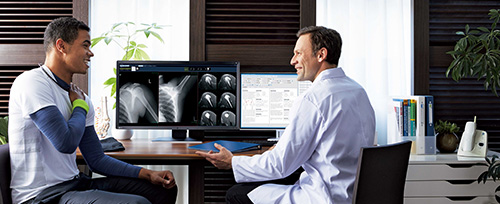 Connect with us
Request a meeting for a personalized conversation centered around your needs.
Request a meeting