Teleradiology Solutions @ RSNA 2020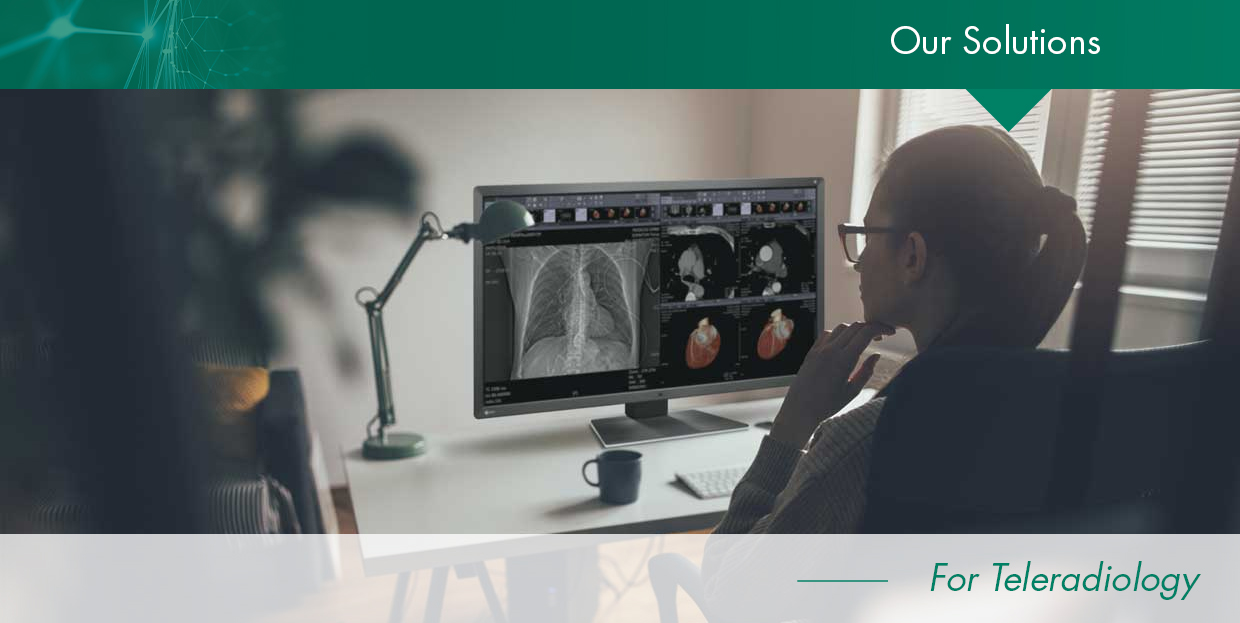 Remote Readings
Teleradiology allows hospitals to adapt to the increasing trend towards remote working for in-house radiologists so they can conveniently read from home. However, it can be challenging for the remote radiologist to comply with the strict regulations imposed on medical equipment under a limited budget and implement a proper diagnostic work environment that allows optimal concentration. EIZO's MX-Series of medical monitors offer exceptional cost performance, making them ideal for reviewing medical images optimized for DICOM Part 14 without compromising on medical-grade quality.
MX315W
The MX315W is a 31.1-inch medical monitor with an 8-megapixel resolution. It has DICOM Part 14 calibration support and can simultaneously display various medical images, including CT, MRI, and ultrasound, making it incredibly cost-effective.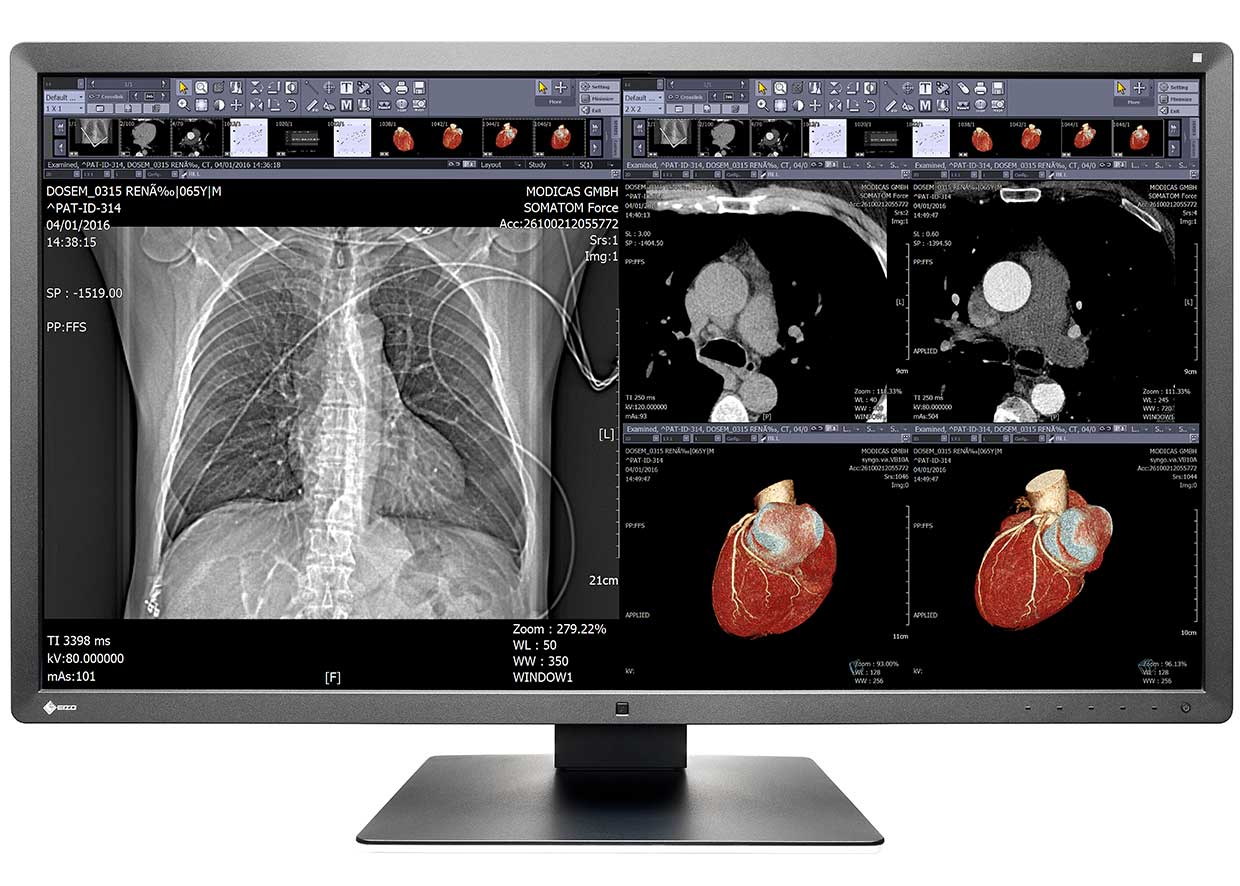 Key Specs:
Highest resolution in the RadiForce MX-Series
8-megapixel (4096 x 2160 pixels)
31.1-inch screen
Effortless quality control with RadiCS LE software
FDA 510(k) Clearance for General Radiography
Space-Saving and Lightweight
The MX315W boasts a slim design with a built-in power supply to reduce clutter in the installation area and allows for a comfortable working environment. It also features a lightweight design, weighing only 25.8 lbs, including the built-in power supply. Making it easy to carry, and installation is a breeze.

Improved Workflow with High Resolution
The MX315W offers the highest resolution from the MX-Series, displaying 8-megapixels of information (4096 x 2160 pixels) on the large 31.1-inch screen. Utilizing the MX315W's increased viewing space and freedom of layout, it is possible to display various inspection images side-by-side, such as CT and MRI images in a tiled format. It will allow for the comparison of old and current scans, ultimately improving efficiency.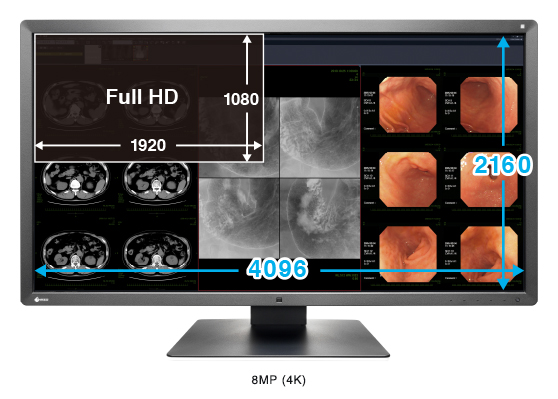 Manage Effortless Quality Control
The precise calibration of the white point and tone value characteristic curve is provided by an integrated front sensor (IFS). Quality Control measures the brightness and grayscales and calibrates the monitor autonomously according to the DICOM standard. The sensor works automatically without restricting the field of vision of the monitor. You can save the costs, time, and effort of maintenance and rely on a consistently balanced image quality.
IFS swings onto the screen
Evolve Your Image Reading
EIZO's Work-and-Flow technology alleviates the imaging workflow's complexity with functions developed with the radiologist in mind.


Sign up for more on EIZO Teleradiology Solutions
Learn about EIZO's RX1270, MX216, RadiCS and RadiNet Pro
EIZO 2021
Compact 12 megapixel multi-modality monitor packed full of features to improve comfort and work efficiency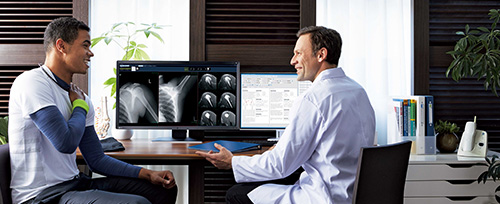 Connect with us
Request a meeting for a personalized conversation centered around your needs.
Request a meeting