Warranty & Recycling Information
Warranty & Recycling Information
As more desktop LCD monitor brands outsource development and production to third parties, we remain convinced that the best way to deliver the quality that our customers expect is to maintain our integrated approach. This gives us the confidence to back them up with the industry's only five-year manufacturer's warranty.
Warranty Information
Please use the menu on the left for detailed information by product category.
Additional warranty extensions are available for an extra charge in the United States. Please see our
Contact
page for details.
How to Obtain Warranty Service
Should you experience any problems with an EIZO product, click here to review our Self-help Services section. Oftentimes, issues can be resolved with a few simple steps.

If you still experience problems, promptly contact EIZO Technical Support for further assistance. Our tech support representative will be happy to troubleshoot with you and find answers and information on how to resolve the problem, or to determine the best course of action for your warranty/repair claim.

All repair service must be pre-authorized by our EIZO Technical Support Team.
North American Technical Support Contact
Email EIZO USA Support

Contact EIZO technical support team by completing the form to ask any support related questions or report any issues. Please provide detailed information to assist the support team in determining an appropriate resolution.
Call EIZO USA Support

For live assistance, contact our support team Monday through Friday, 8:00 a.m. to 8:00 p.m. Eastern Time via phone: 1-888-900-8383
Recycling Information
EIZO encourages EIZO customers to recycle their equipment when it is no longer needed. For detailed information, please visit
Recycling
page.
EIZO FlexScan, ColorEdge, and FORIS Bright Pixel Policy
EIZO Bright Pixel Policy Conditions
EIZO's policy covers visible, bright (fully-lit) sub-pixels as detailed in the following table.
Bright sub-pixel defects
Zero bright pixels
Bright sub-pixel defined

A red, blue, and green pixel that is always lit on a black background of an LCD screen is deemed a bright sub-pixel.
A pixel that is always dark or colored on a white background of an LCD screen is deemed a dark pixel. Dark sub-pixels are not covered by this policy.

Usage conditions

Ambient illuminance is more than 500 lux (typical office environment)
Viewing distance is more than 35 cm

Applicable models
Warranty period
Six months from purchase date for purchases made on September 1, 2015 or later.
Pixel Structure
A full pixel (white) consists of one red, green, and blue sub-pixel.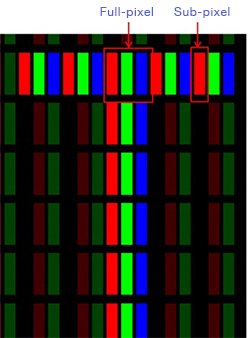 What Is a Bright Sub-Pixel?
A bright sub-pixel is one that is fully lit. In the example below the red sub-pixel remains lit even when the surrounding sub-pixels are unlit.
Bright sub-pixel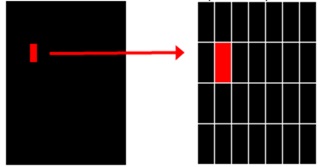 EIZO's Bright Pixel Policy Does Not Cover the Following Conditions.
Partially lit, type 1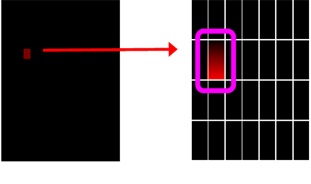 Partially lit, type 2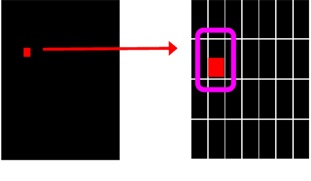 Foreign substance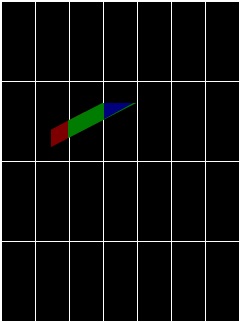 Dark Sub-Pixels
A sub-pixel that is always colored on a white background.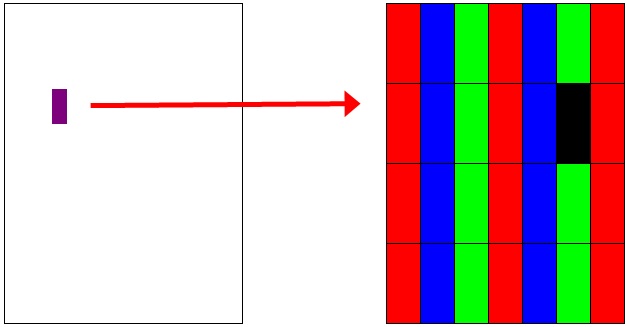 Replacement Parts List & Instructions on Installation
You can request any of the following replacement parts for EIZO products for self-installation. Please contact us from here.
Power cable
Signal cable
USB cable
Stand
Cable cover
Please refer to the User manual or Setup guide of your purchased product for identifying part numbers, and/or for detailed instructions on the installation for each replacement part. Product parts are available until up to three years after the monitor's production has ended. If the requested item is unavailable, EIZO reserves the right to offer a substitute.
Repair Service
If your EIZO product requires repair, please contact us here. Repair/replacement of LCD panels is supported for minimum 5 years from the date of purchase. Please note that LCD panels cannot be upgraded with this repair service.