General Radiology Solutions @ RSNA 2020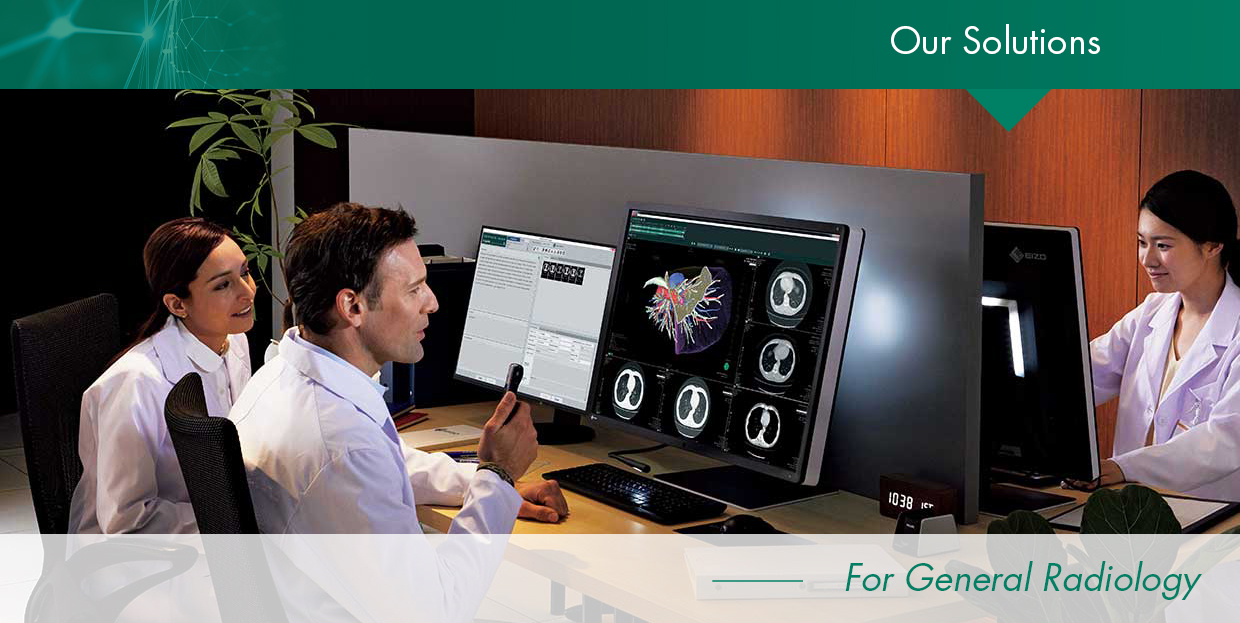 Precise Diagnosis
EIZO's RadiForce medical monitor solutions offer DICOM Part 14 compliance that accurately reproduces fine shadows and grayscale changes. They also feature other high-performance characteristics required in the medical field, such as high brightness to maintain clear visibility even in bright environments. EIZO RadiForce solutions offer a comprehensive lineup with stable images over time and are comfortable and effortless to install remotely or at your medical facilities.
RX360
A 3-megapixel high-brightness monitor ideal for accurately displaying of monochrome and color images.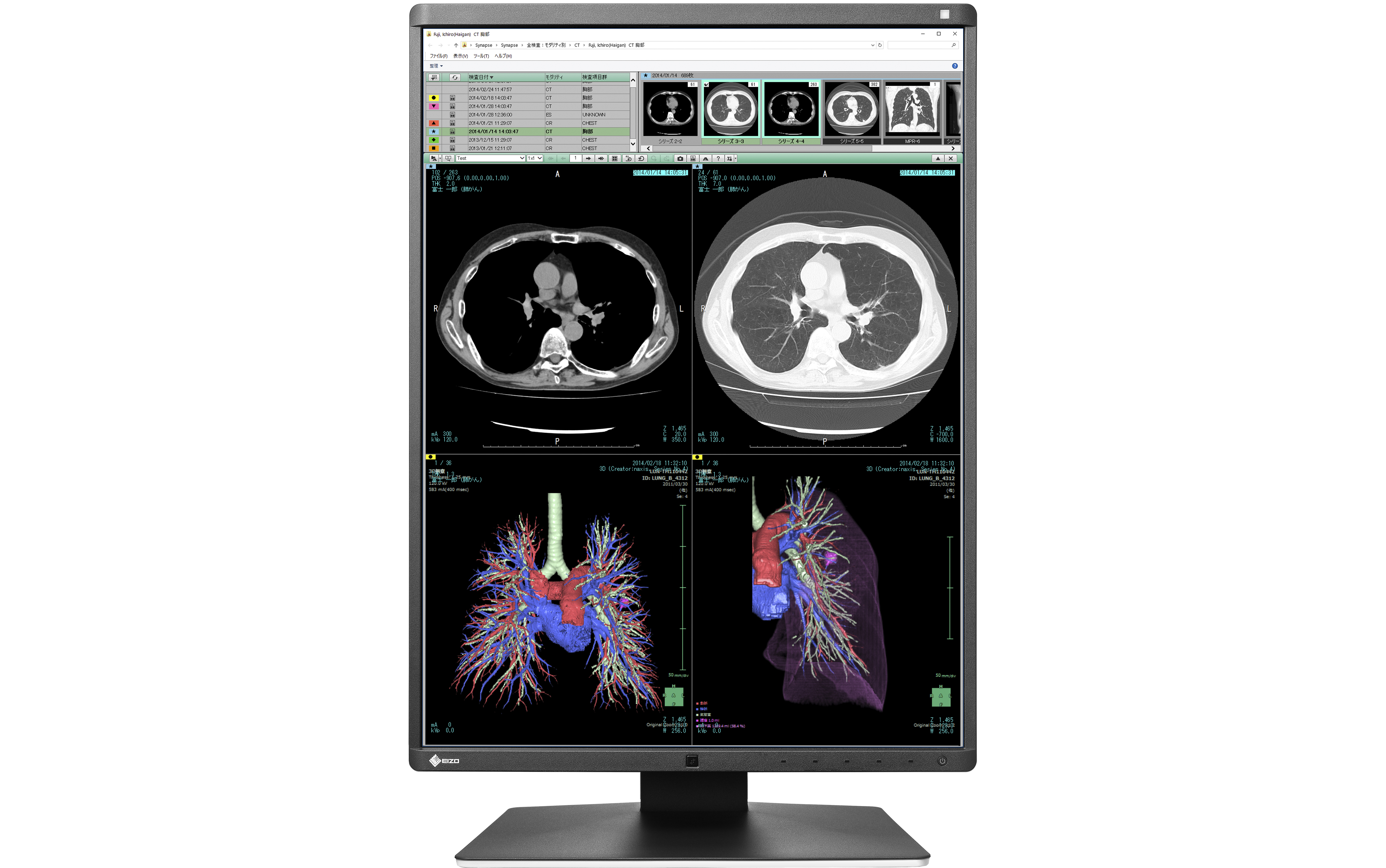 Key Specs:
3MP 1536 x 2048 (3:4 aspect ratio)
21.3-inch anti-glare monitor
IPS
Hybrid Gamma PXL
Effortless quality control with RadiCS LE software
FDA 510(k) Clearance for General Radiography
Display Both Monochrome and Color
The Hybrid Gamma PXL function automatically distinguishes between monochrome and color images pixel by pixel, creating a hybrid display where each pixel has optimum grayscale. As a result, monochrome images such as CR and DR are displayed in the ideal grayscale that corresponds to DICOM Part 14, while color images such as those used in endoscopy, nuclear medicine, and 3D rendering and fusion imaging are faithfully reproduced corresponding to Gamma 2.2—improving the efficiency of viewing both monochrome and color images together on one screen.

Create a Free-Flowing Work Environment
Compared to a previous model, the RX340, the monitor's width, height, and depth are reduced by 35 mm, 39 mm, and 46 mm, respectively – a total of 32% less space – saving more workspace for other tasks. Reducing the monitor's frame width by almost 70% reduces eye movement when comparing side-by-side images in a dual monitor configuration, creating a free-flowing work environment.
A monitor with a space-saving design is the best way to ensure you maintain a clean and comfortable working environment.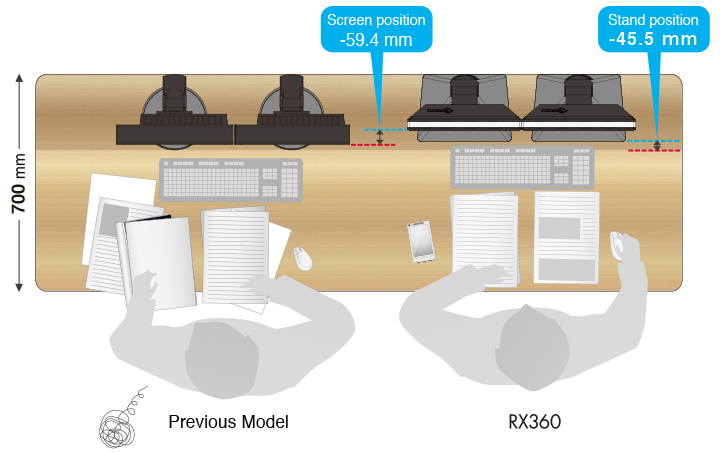 Evolve Your Image Reading
EIZO's Work-and-Flow technology alleviates the imaging workflow's complexity with functions developed with the radiologist in mind.


Sign up for more on EIZO General Radiology Solutions
Learn about EIZO's RX1270, MX216, RadiCS and RadiNet Pro
EIZO 2021
Compact 12 megapixel multi-modality monitor packed full of features to improve comfort and work efficiency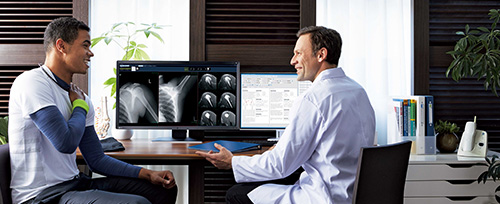 Connect with us
Request a meeting for a personalized conversation centered around your needs.
Request a meeting