Featured Product:
Curator EX3241
4K UHD High-Bright Surgical Display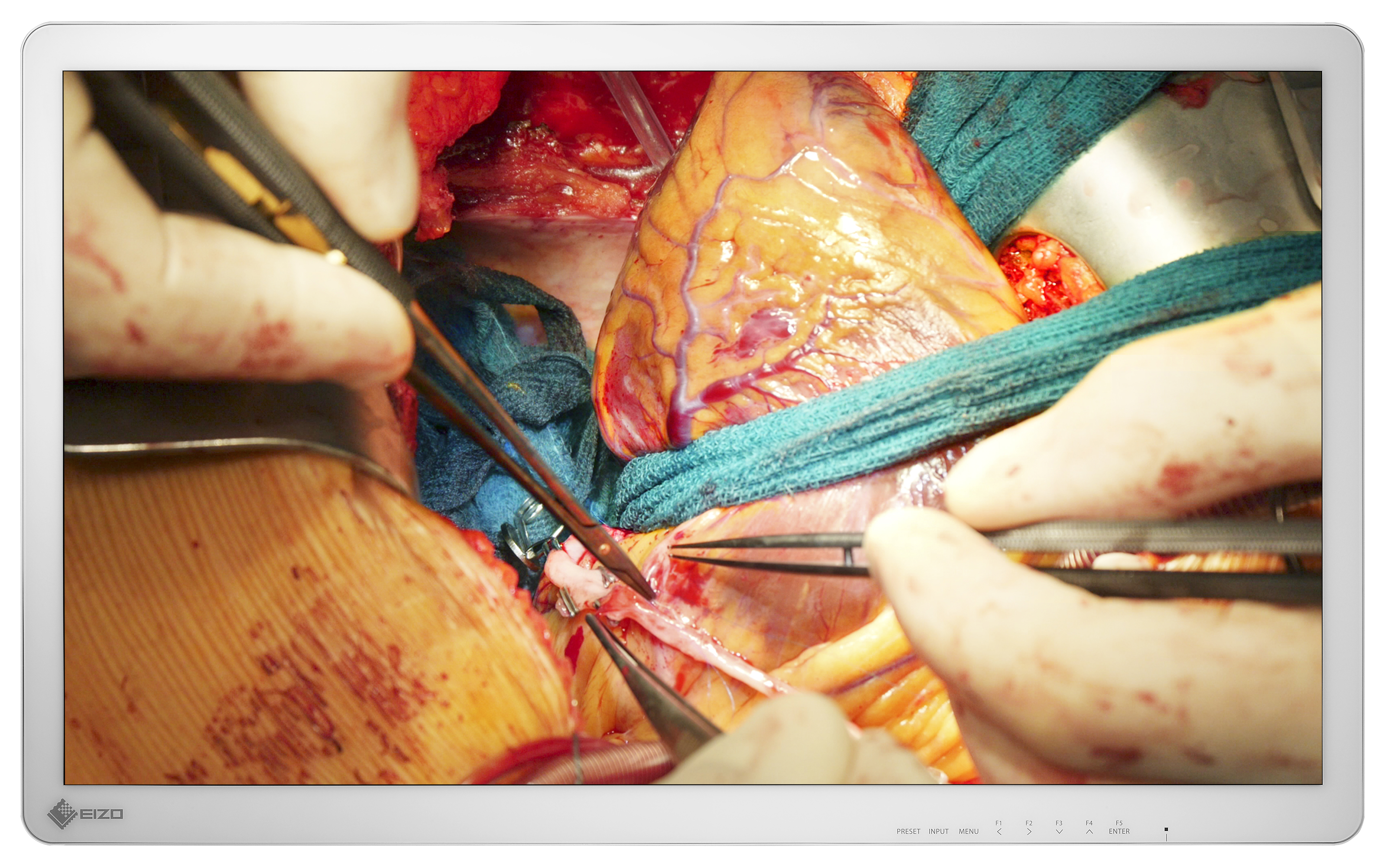 View the fine details that are otherwise hard to distinguish on full HD monitors.
Enhanced Sharpness

EIZO's proprietary image sharpening technology Smart Resolution with Sparse Coding (S.R.S.C.) allows full HD images shot by conventional endoscopy and surgical cameras to be displayed in high definition 4K resolution without lag.
HDR Compatibility

The monitor is covered with a protective screen which helps protect the LCD screen from shock, scratches, and dirt. This fully protects the front against foreign material and splashes with a protection rating of IP45. (Entire display has IP32 protection.)
Viewing Multiple Signals on One Screen

HDR (High Dynamic Range) is a range that approximates the human perception of color and light as content is shown on a display device. The monitor is equipped with the perceptual quantization (PQ) curve and hybrid log-gamma (HLG) for supporting HDR. This ensures images from HDR-supported endoscope cameras are displayed without crushing blacks and more closely resemble the human visual system.
Schedule a virtual interactive presentation with the EIZO team
Discover EIZO Operating Room Solutions