Featured Product:
Curator EX5841
4K UHD Surgical Display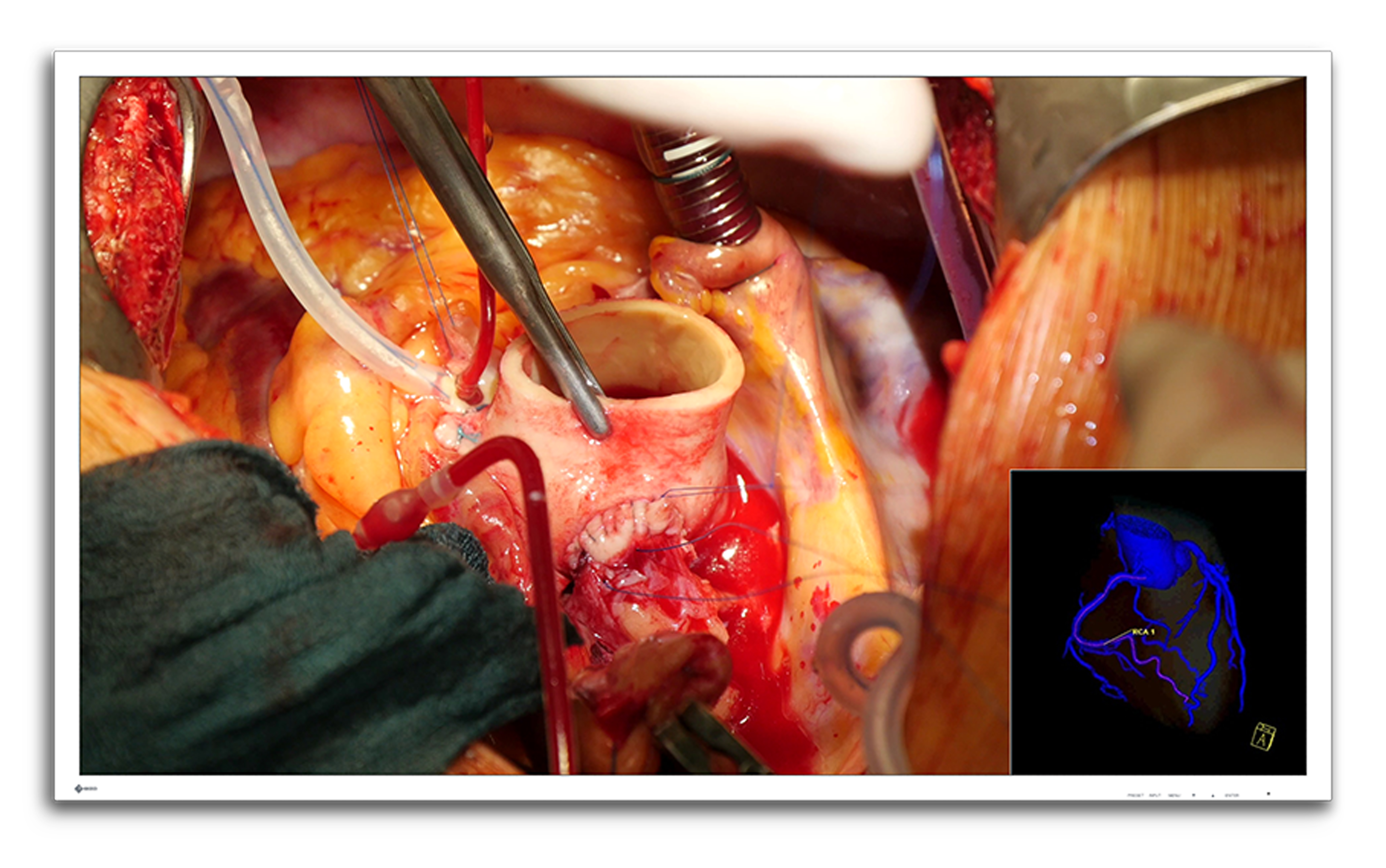 View multiple images on this widescreen LCD panel.
Flawless Picture Reproduction

In single-source mode, 4K images, as well as full HD images shot by conventional endoscopy and surgical cameras, can be displayed in high definition without any delay, making full use of the monitor's 4K UHD resolution. The use of state-of-the-art LCD technology allows distortion-free image geometry. The applied TFT panel enables a wide viewing angle and high brightness. The EX5841 provides a flicker-free picture, even at low refresh rates, thereby adhering to the strictest ergonomic requirements.
Protective Screen Against Damages

The monitor is covered with a protective screen which helps protect the LCD screen from shock, scratches, and dirt. This fully protects the front against foreign material and splashes with a protection rating of IP45. (Entire display has IP32 protection.)
Viewing Multiple Signals on One Screen

In dual-source mode, two separate signal sources can be viewed simultaneously on one monitor screen side-by-side using the PaP (Picture-and-Picture) function. With the PiP (Picture-in-Picture) function, a second signal can be displayed above the primary signal. The size and position of the display window are adjustable when using PiP. In triple source mode, three signal sources can be displayed on the monitor screen, representing a third signal above two signals displayed side-by-side. This is useful when several images need to be viewed at once, such as multiple modalities.
Schedule a virtual interactive presentation with the EIZO team
Discover EIZO Operating Room Solutions