Featured Product:
Curator EX3141-3D
4K UHD 31.1-inch widescreen 3D surgical monitor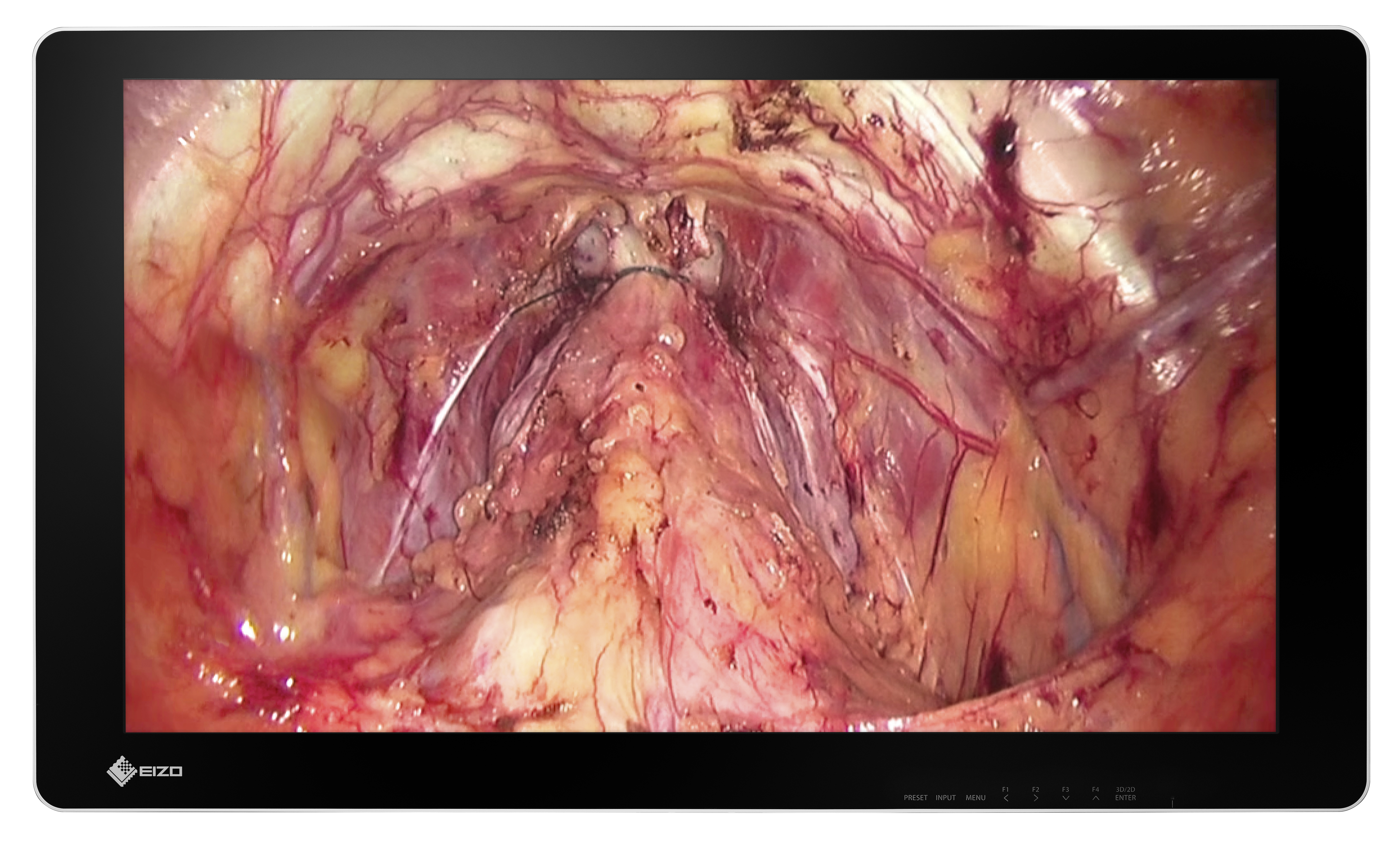 Faithfully reproduce 4K UHD stereoscopic images with this monitor.
4K 3D Surgical Display with High Visibility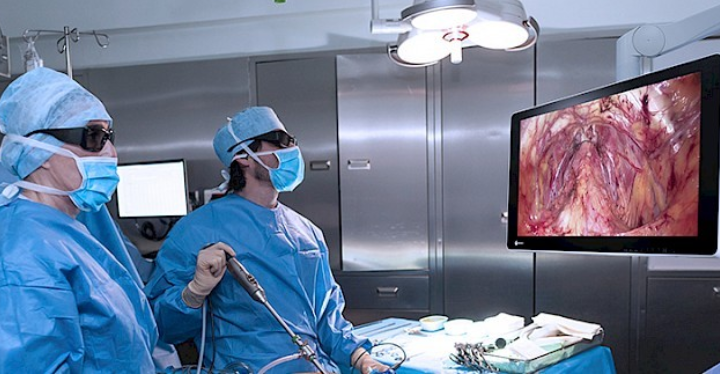 This monitor faithfully reproduces stereoscopic images in 4K UHD resolution (3840 x 2160) at a high brightness of up to 450 cd/m², achieving both detail and depth for endoscopy and microsurgery.
Enhanced Sharpness - EIZO's proprietary image sharpening technology Smart Resolution with Sparse Coding (S.R.S.C.) allows full HD images shot by conventional endoscopy and surgical cameras to be displayed in high definition 4K resolution without lag.
Lightweight, Anti-Fog 3D Glasses for Clear Vision

The supplied 3D polarizing glasses do not require batteries for operation and are lightweight. This makes them perfect for long surgeries where heavy, battery-operated glasses may fail or become uncomfortable. Furthermore, the glasses have an anti-fog coating to maintain a clear vision even when wearing a surgical mask.
2D-mode: Adjust Screens Individually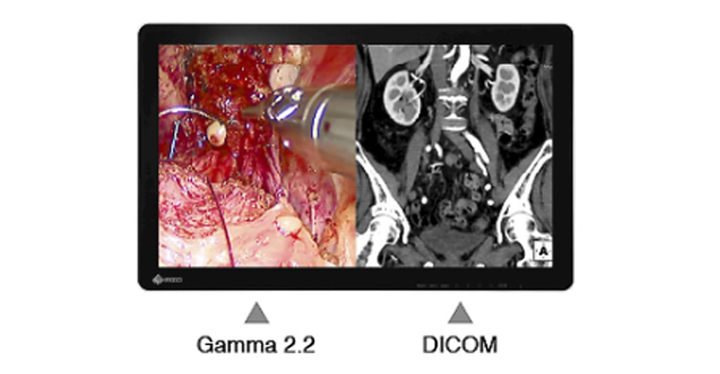 When displaying two signal sources side by side on the same screen, each image can be adjusted without interfering with the other screen. This is perfect for multi-modality use.
Discover EIZO Operating Room Solutions