Accurate Medical Monitors and Solutions for the Digital Era

Making Each Life Visual
Welcome to EIZO's Medical solution showcase! Here we have information on our newest professional products and technologies.
As an alternative to showing live product demonstrations at trade shows, EIZO presents the RadiForce showcase with our latest technology. Navigate through the page below by selecting one of three PACs solutions, EIZO quality assurance solutions, surgical solutions, or watch explanatory product videos to learn more. Plus, you have the opportunity to schedule for personalized detailed information.
Evolve Your Image Reading
EIZO's Work-and-Flow technology alleviates the imaging workflow's complexity with functions developed with the radiologist in mind.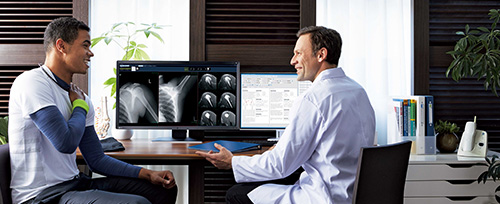 Connect with us
Request a meeting for a personalized conversation centered around your needs.
Request a meeting