Case Studies
MIKROPAKK - Molding Manufacturer Modernizes Video Surveillance with EIZO IP Decoding Monitors | EIZO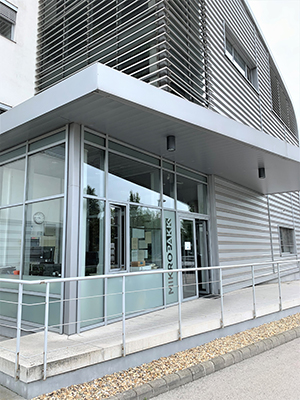 MIKROPAKK Kft. is a Hungarian producer of closures and packaging systems made by plastic injection molding and injection blow molding. They are well-established family-owned company in operation for more than 27 years. Their two production units, MIKROPAKK SILVER – the state-of-the-art facility and HQ in Budapest – and MIKROPAKK BLACK – a second facility in Northern Hungary – together manufacture more than 1.3 billion injecting molding plastic parts per year. MIKROPAKK BLACK focuses on mass production, while MIKROPAKK SILVER specializes in the production of more demanding precision parts and the management of complete R&D projects. MIKROPAKK currently focuses on contract-manufacturing primarily for the pharmaceutical, food, and cosmetic industries. 
Modernization of Video Surveillance Systems at Production Facilities
In early 2019, MIKROPAKK decided to renew and develop its outdated video security system in both manufacturing sites. The main purpose of the new surveillance solution was property protection and theft prevention, as well as traceability of potential accidents during the manufacturing process. The new system includes 160 IP cameras that are monitoring both the manufacturing halls and the office rooms inside the buildings. When planning the installation, MIKROPAKK developed a complex camera-monitor matrix that defined how incoming signals should be organized and displayed. A solution where screens could be arranged flexibly was needed – a requirement that only EIZO's IP decoding monitors were able to fulfill.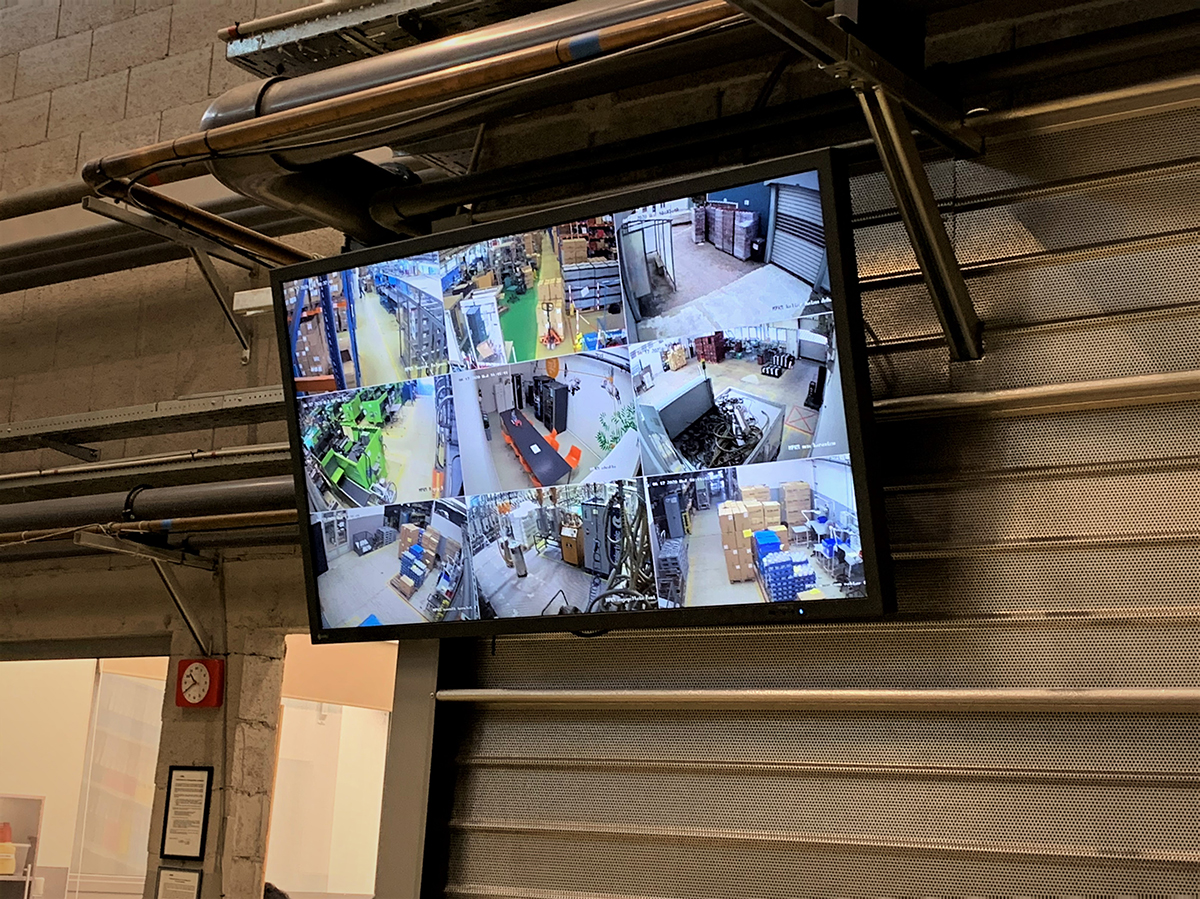 Why Choose EIZO?
When planning the new system, MIKROPAKK was looking for a video surveillance solution with minimal installation time and effort. Particularly with regards to monitors, good image quality and wide viewing angles were essential. For some applications, a monitor with a larger screen size was needed to improve visibility from a distance for the security staff. Since MIKROPAKK planned to record the video streams using separate NVR system, the 23-inch DuraVision FDF2304W-IP and 46-inch FDF4627W-IP monitors were perfectly suited to provide a live streaming environment. After thorough compatibility testing with the cameras, both IP decoding monitors were ordered to be installed at both facilities. We spoke to MIKROPAKK to get further insights on their decision.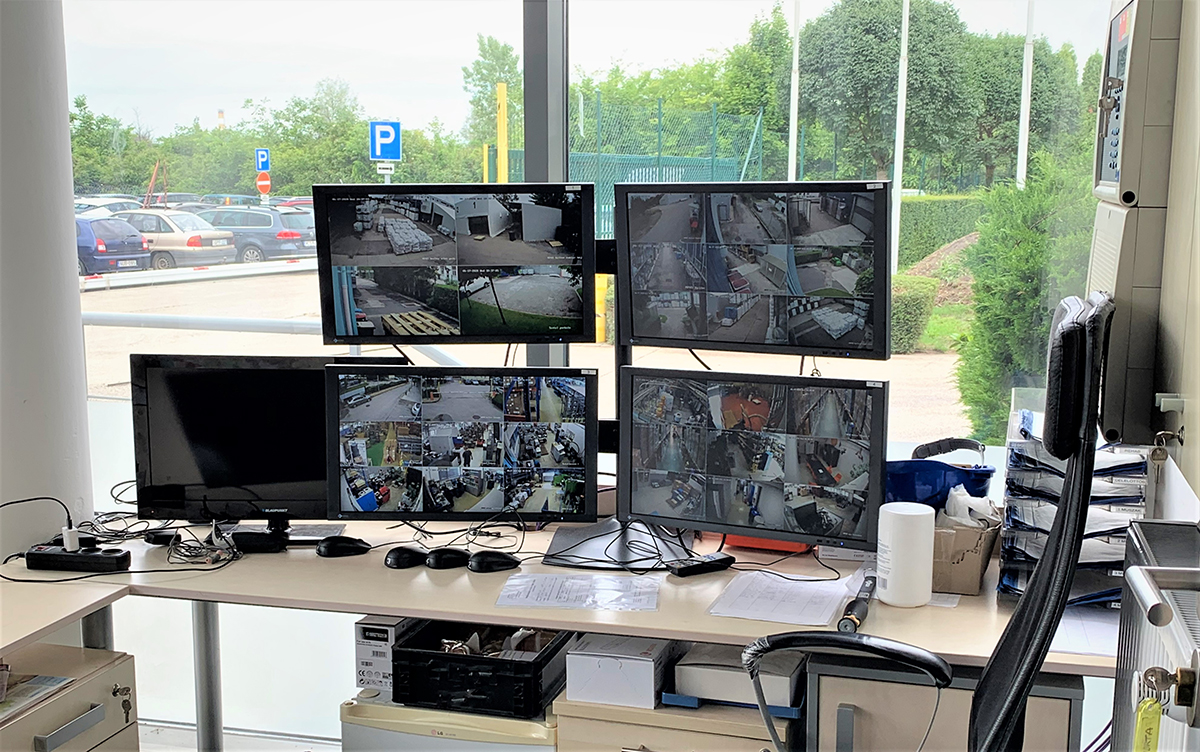 How did you hear about EIZO's products?
A lot of preparations were made in advance of the tender, in which we finally defined what technical specifications were needed for our facilities. Later, we were introduced to the EIZO DuraVision IP decoding solutions.
Have you benefitted from EIZO monitors? How did they make things easier?
Yes, we absolutely have. Currently the EIZO DuraVision monitors are in operation for property protection and theft prevention, as well as for incident detection. One of the main requirements for the new system was that we needed a space-saving solution. As the EIZO monitor is able to show up to 16 camera streams simultaneously, it only makes it easier for the property protection department to visualize and analyze all streams at the same time with a single monitor.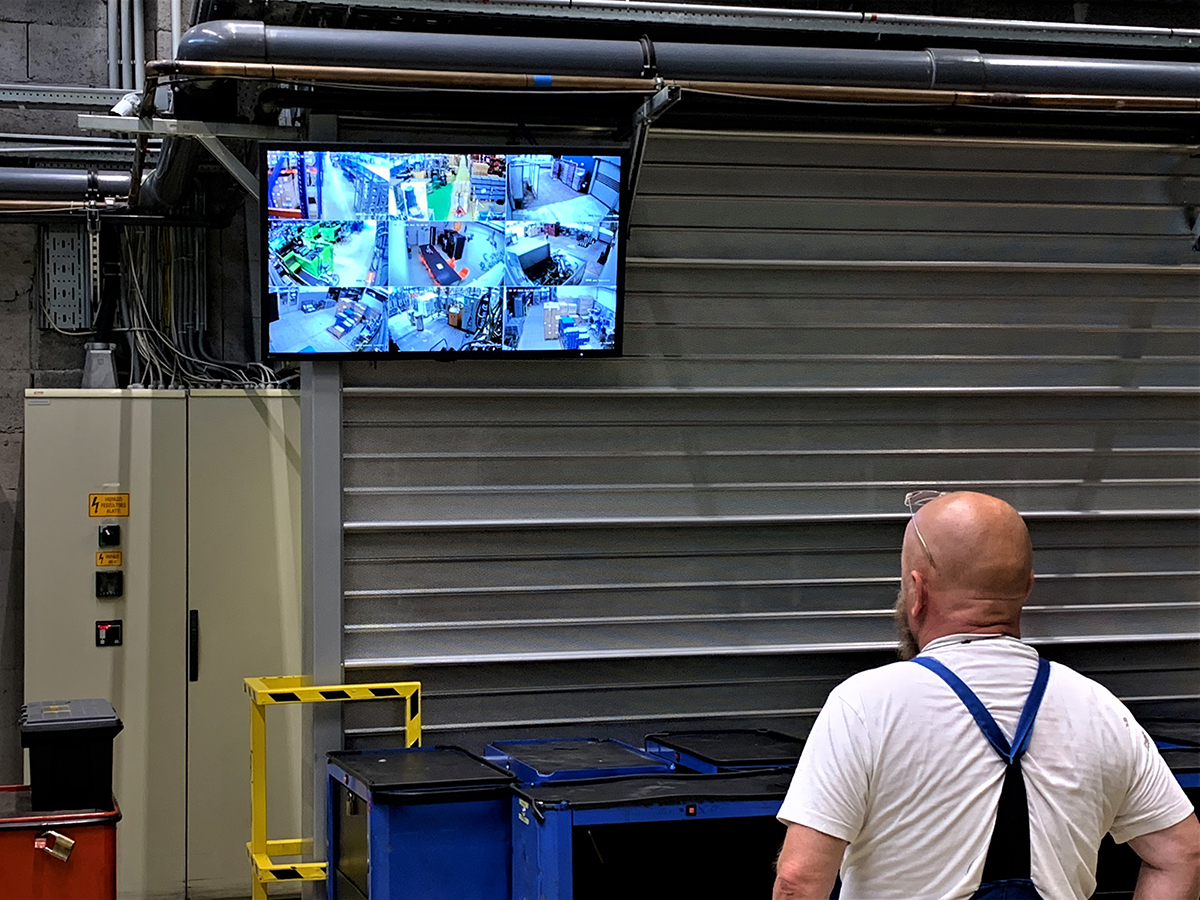 Why did you choose EIZO over other solutions?
That's an easy one. It was unique that EIZO was able to show so many streams at the same time on only one monitor. So, frankly speaking, we did not find any other manufacturers with this kind of solution.
Do you have any considerations for additional future installations for EIZO products?
If in the future we had a case where EIZO solutions were the best answer to both our technical and economic needs, we would absolutely consider them.
Deployed Products