Case Studies
Animation and Short Film Producer Studio AKA Uses ColorEdge for Award Winning Content | EIZO



Studio AKA is a multiple winner of BAFTA (British Academy of Film and Television Arts), Emmy award recipient, and Oscar-nominee. Based in London, the independent animation studio created and produced the hit pre-school children series "Hey Duggee", as well as a myriad of TV commercials, title sequences, and short films.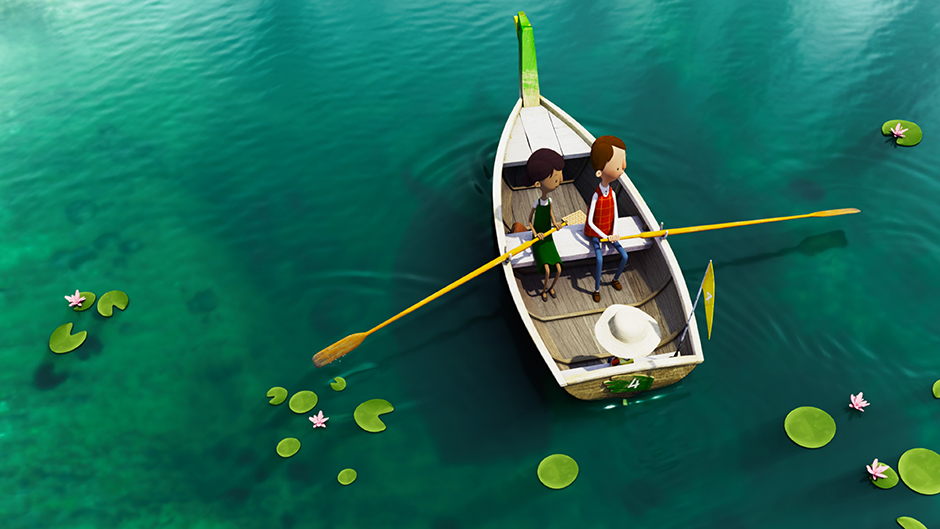 Scene from Studio AKA's 2020 Production: "Here We Are: Notes for Living on Planet Earth"
 
What did Studio AKA require?
The requirement for high spec monitors came into play when Studio AKA were commissioned to create a half-hour, fully CGI animated children's book adaptation, which required rendering and production in 4K UHD, HDR format. Fabrice Altman Senior Technical Director at Studio AKA, commented, "When we started looking at options for which monitors we required to produce such material, EIZO quickly became our preferred choice. Importantly, we wanted to be able to look at the material in an AVID edit suite and at the same time have lighters and compositors work on the same type of monitors. This factor was key to us, and with incredibly tight deadlines, we needed to be able to keep display discrepancies to an absolute minimum, especially knowing HDR has such a vast color gamut."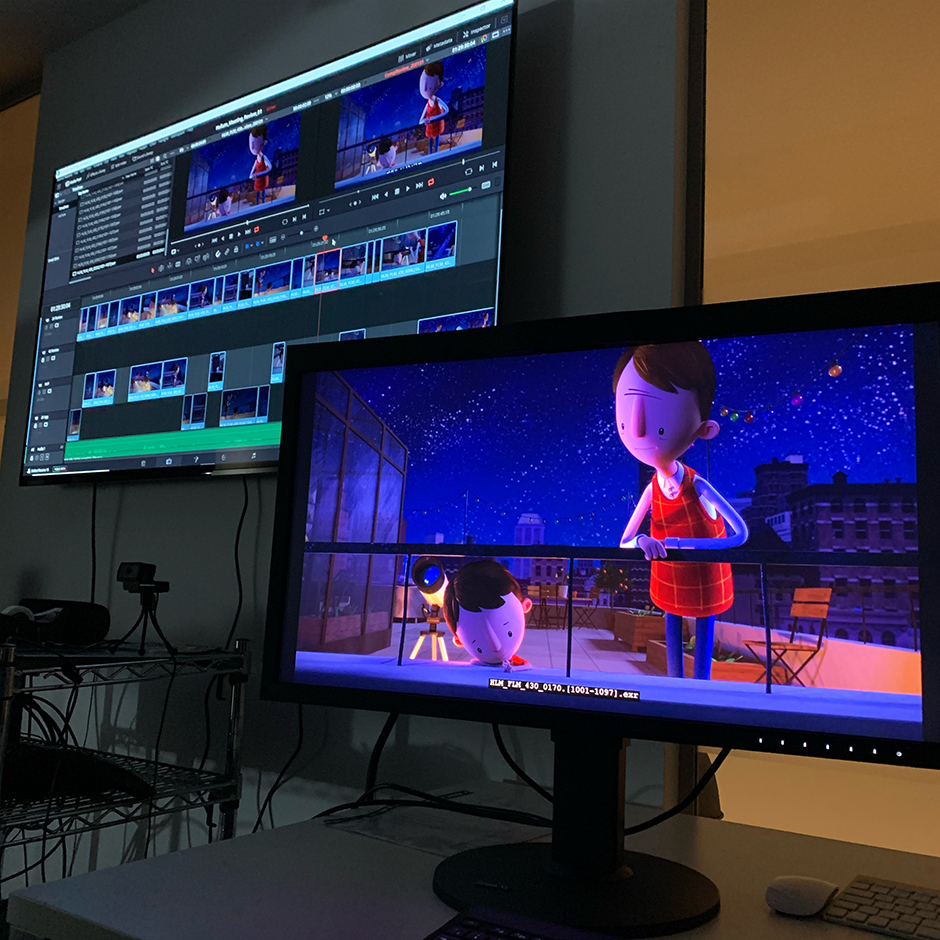 The EIZO Solution
The EIZO ColorEdge CG range was just the solution for Studio AKA. Fabrice Altman continued, "We could have the 4K ColorEdge CG319X sitting in the edit suite and review room and have the smaller ColorEdge CG279X distributed over our CGI artists desks. Another significant part in our decision process was the accurate technical information on the EIZO website regarding the monitor's display, especially HDR capabilities, which included an approved and tested cabling schematic on how to hook to the AVID. All these factors ticked a lot of boxes for us, and when we got in touch with Escape Technologies to make further enquiries, they also confirmed this was the best option we could get for our needs, so choosing EIZO became a no brainer."
 
The ColorEdge Range
The EIZO ColorEdge models were specially developed for photography, design, and media. Their reliable color rendering will mean they meet the high demands of those who work with photos, films, and graphics. The EIZO ColorEdge range is split into two series: the CG Series aimed at the professionals, featuring EIZO's built-in calibration sensor and 99% Adobe RGB gamut coverage, and the CS series aimed at the prosumer.

Studio AKA now works with two 31.1" ColorEdge CG319X and eight 27" ColorEdge CG279X monitors. Both monitors are from the top range in the CG Series and include a number of industry-leading features such as 10-bit color representation that allows users to enjoy a huge gamut of over one billion colors, and a built-in calibration sensor to help achieve maximum color accuracy. Additionally, both monitors achieve 98% of the DCI-P3 standard and 99% of the Adobe RGB color space to cover digital cinema, broadcasting, and print needs. All this alongside EIZO's market leading 5-year warranty and 6-month zero bright pixels guarantee to ensure the longevity of the monitor.

What benefits have Studio AKA found since the installation?
"The monitors have made a monumental improvement to our workflow. We can view and produce 4K HDR material, the artists feel they can trust what they are seeing is accurate, and the self-calibration feature is excellent, making sure the crew is always looking at things correctly. The after-sales is also great, something which for us is a valuable asset to have in place. We found the team listened to our needs and made efforts to accommodate us as best as they could," said Fabrice Altman.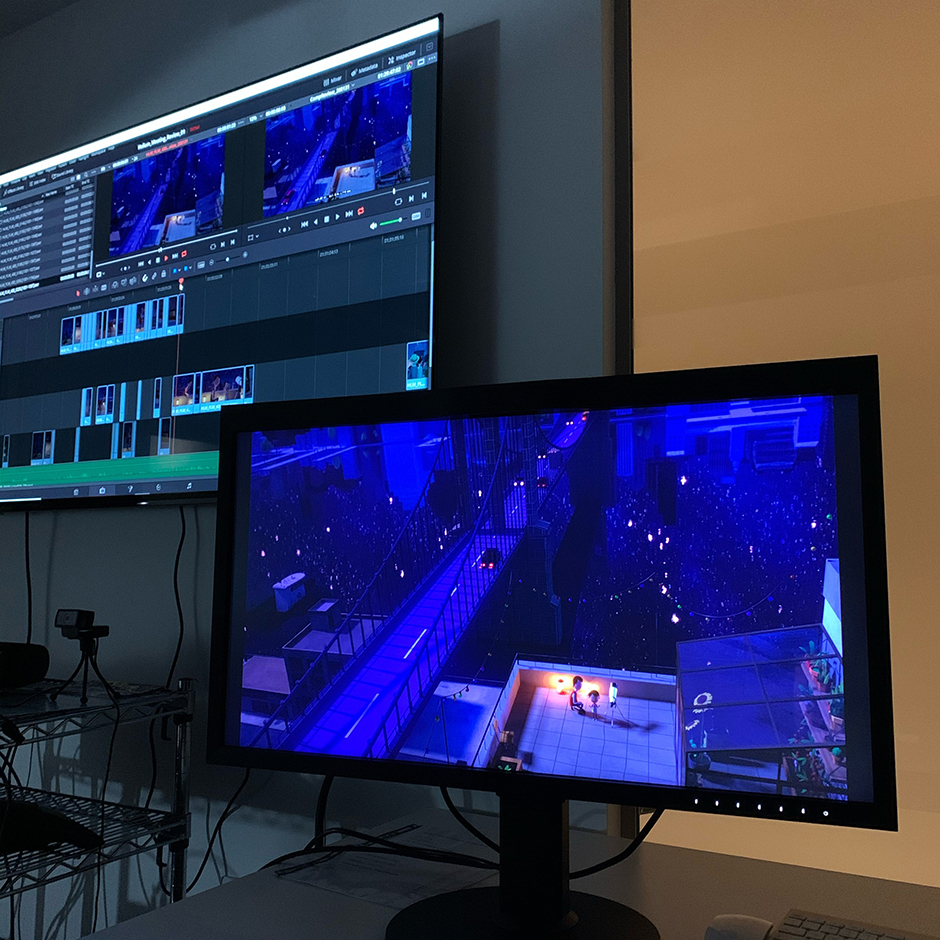 Deployed Products