Case Studies
Why the Nippon Design Center Chooses EIZO ColorEdge | EIZO
Whether it is for advertising or design, a monitor is one tool creators rely on for their creative work. Professional creators require a monitor that fulfil the highest standards, such as resolution, color gamut, and color accuracy.

Nippon Design Center has been using ColorEdge color management monitors since 2006 for a wide range of tasks, including the design and creation of catalogs, packaging and billboards, videos, interior design, website design, and software development. They stayed with ColorEdge whenever they have needed to install new monitors. ColorEdge monitors are lined up at the production floor, with about 150 used throughout the company today.

Why did Nippon Design Center choose Color Edge monitors? We asked CG director Yuuki Saito, photographer Tadashi Endo, and image editor Takashi Suzuki at the Nippon Design Center's Image Production Headquarters, why they have been using ColorEdge monitors for so many years.
Left to right: Tadashi Endo, Takashi Suzuki, Yuuki Saito
Why did you choose ColorEdge monitors?
ColorEdge color management monitors are popular among professional creators, such as photographers and designers. Many kinds of creators are employed at the Nippon Design Center. All the departments involved in creative work have been using ColorEdge monitors since 2006.

2006 is the year that the world started to shift from analog to digital formats. Creators' work usually ended up being printed on paper. However, around that time it was becoming more common to see created images to end up on digital platforms, such as a website. The most important reason why the company opted for ColorEdge monitors during this period of conversion was because of their color accuracy.

Saito: At first, we opted for ColorEdge because they were good at color management, and because they had support for Adobe RGB color space. Colors displayed differently across multiple monitors would result in differing perceptions of the work and potential confusion. Therefore, it is vital for creative productions to have the monitors' colors matching.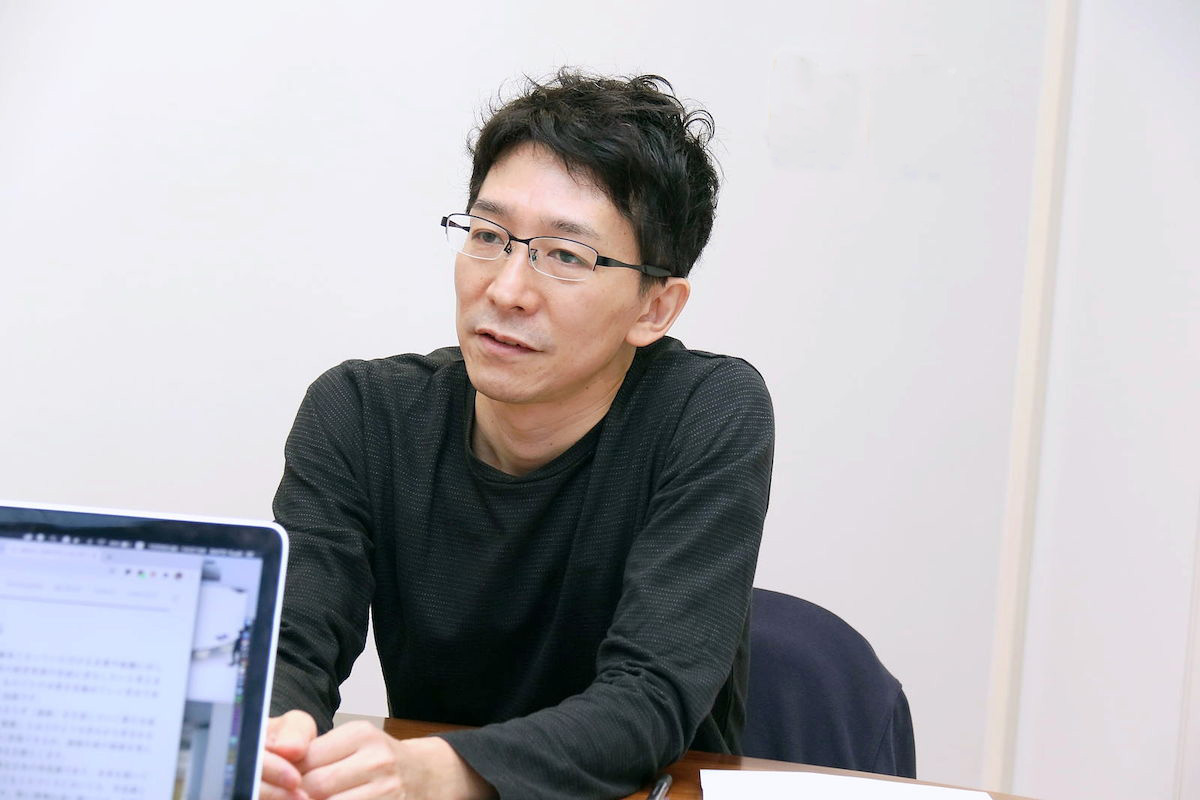 ColorEdge monitors have been supporting the needs of professional creators for many years. They incorporate what the industry is asking for with their technical features and capabilities. Take the ColorEdge CG279X that is currently used by the Nippon Design Center, for example. This monitor covers 99% of the Adobe RGB wide color space, color and brightness are stable and consistent across the entire screen, and it has a high contrast ratio capable of reproducing deep blacks – something generally difficult for LCD monitors to achieve. The gradations are also very smooth thanks to the many colors it can display.
ColorEdge CG279X

It only takes three minutes for the screen to stabilize after turning it on. It is equipped with a wide range of connections, including a USB Type-C port. This monitor is unrivaled in terms of both image quality and functionality. The feature that is probably the most beneficent to creators is the built-in sensor with highly precise calibration capabilities.

Suzuki: After calibrating the monitor with EIZO's proprietary color management software, ColorNavigator 7, there is practically no noticeable difference between a print and the image on the screen. We are very satisfied with ColorEdge's calibration capabilities.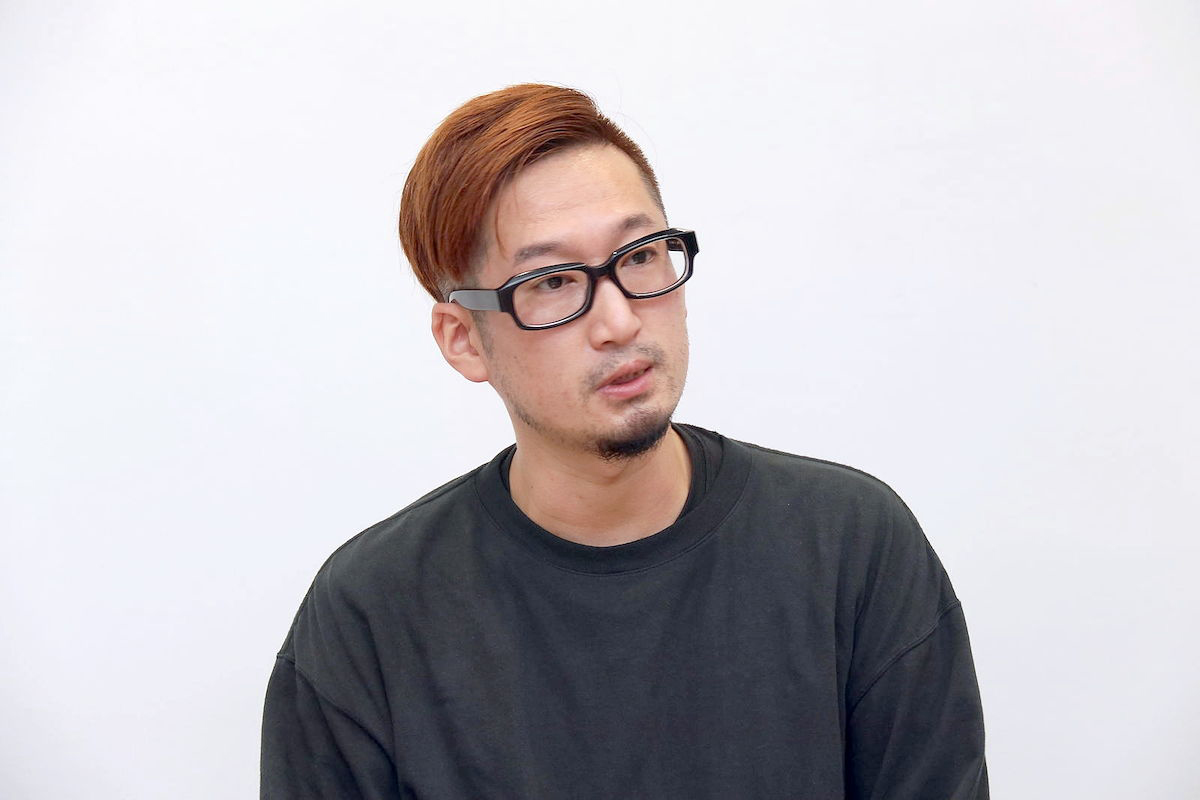 It is important to calibrate a monitor regularly because the colors it displays deviate over time. This process is often done manually. However, when it comes down to monitors for professional use, it is not unusual to have specialized staff from the manufacturer dispatched to calibrate the monitor on site. That's where the EIZO monitors stand out. Not only is the calibration sensor built into the monitor's bezel, the monitor carries out self-calibration automatically.

Endo: We were able to reduce the time spent on calibration and the costs spent on maintenance since we implemented ColorEdge monitors. Nowadays, we have the monitors set up to automatically calibrate once a month, so colors are always displayed correctly and without hassle.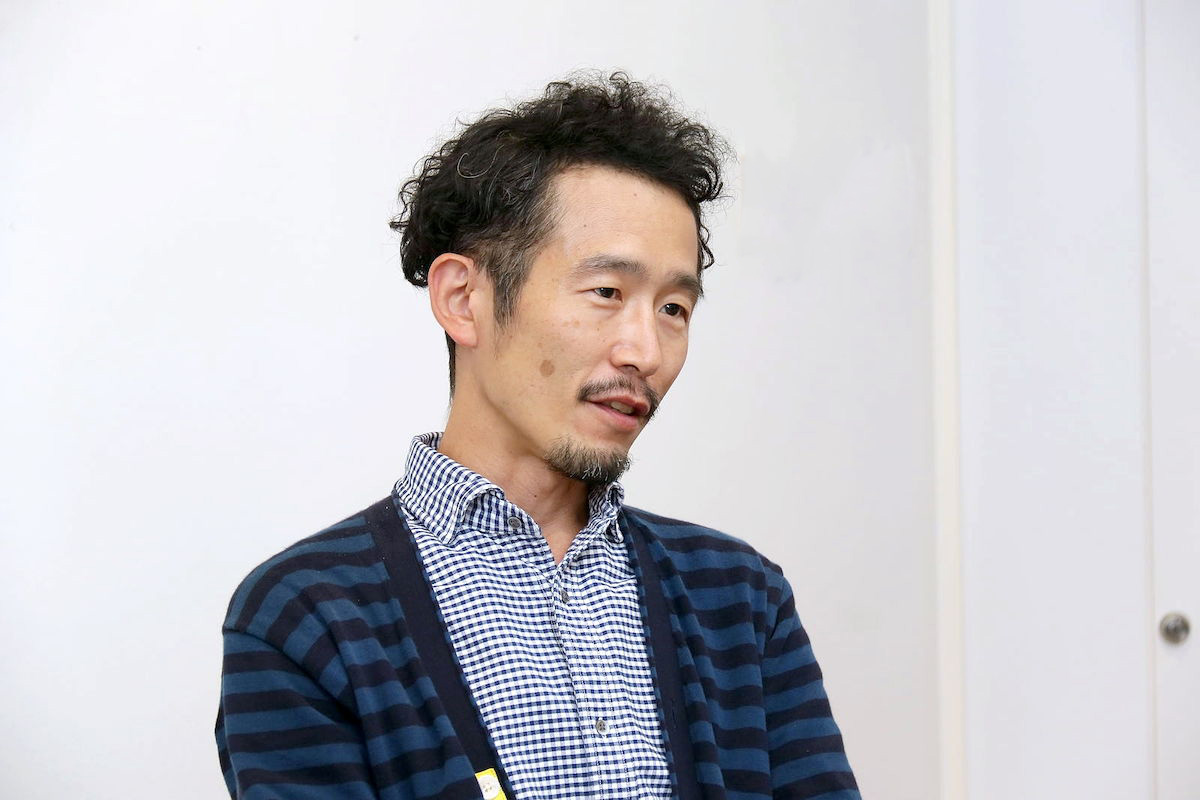 One of the features in recent ColorEdge models like the CG279X is the ability to calibrate even while the screen continues to display. This allows users to go on with what we are doing, whether it is working on some documents or checking their email, without any down time waiting for calibration to complete. On top of that, it is also possible to schedule the calibrations to occur overnight or during holidays, when nobody is at the office.

Each department at the Nippon Design Center replaces its monitors every five years. Since 2006, they have been choosing ColorEdge because EIZO listens to its customer base and continues to develop new features and functions to meet their needs.
Breathtaking Image Quality
ColorEdge is essential for both graphical work and video production workflows. The Nippon Design Center is well-known for their graphical content for websites, apps, and pamphlets, but they also create videos. They use ColorEdge for the entire video production workflow, from filming to post production. Editing, CG creation, and color grading are all tasks that require accurate and unified colors.

Saito: We sometimes work together on a project remotely with our branch in Nagoya. This is only possible thanks to the fact that we know that we are looking at the same colors. At times like these when it is difficult to travel for work, it is very important to know that there are no deviations between colors.

The company recently set up a new video editing room, which is equipped with the ColorEdge PROMINENCE CG3146, EIZO's 4K HDR reference monitor with built-in calibration sensor. Until recently, video editing work was often done at each employee's individual workstations. This made it somewhat inconvenient to freely turn up volume in a shared work area, and made it difficult to have a meeting on the spot. They decided to set up a dedicated video editing room because of the increasing number of video projects.

When entering the video editing room, you can see a dedicated workspace, as well as a meeting space. The workspace is equipped with a ColorEdge PROMINENCE CG3146. This is the world's first HDR reference monitor with a built-in calibration sensor. Mr. Suzuki was so blown away by the image quality, he couldn't believe it.The CG3146's built-in calibration sensor can accurately measure high brightness, so it stays color accurate.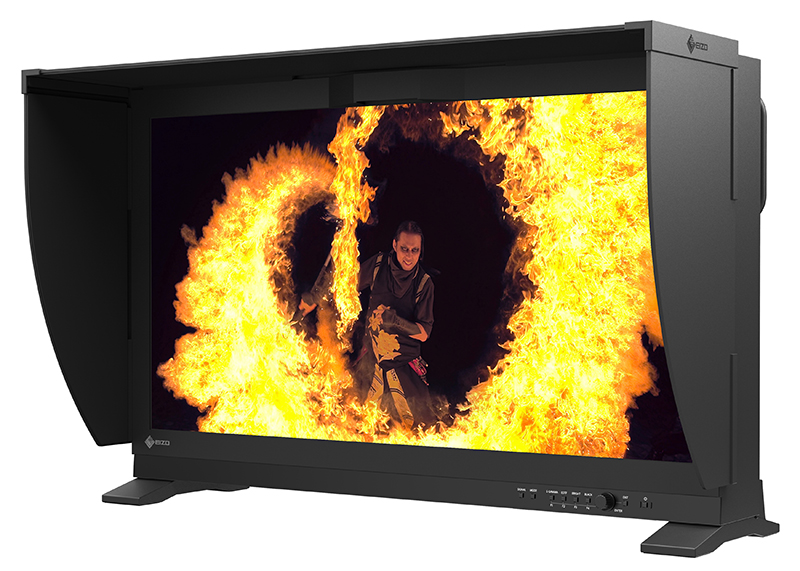 ColorEdge PROMINENCE CG3146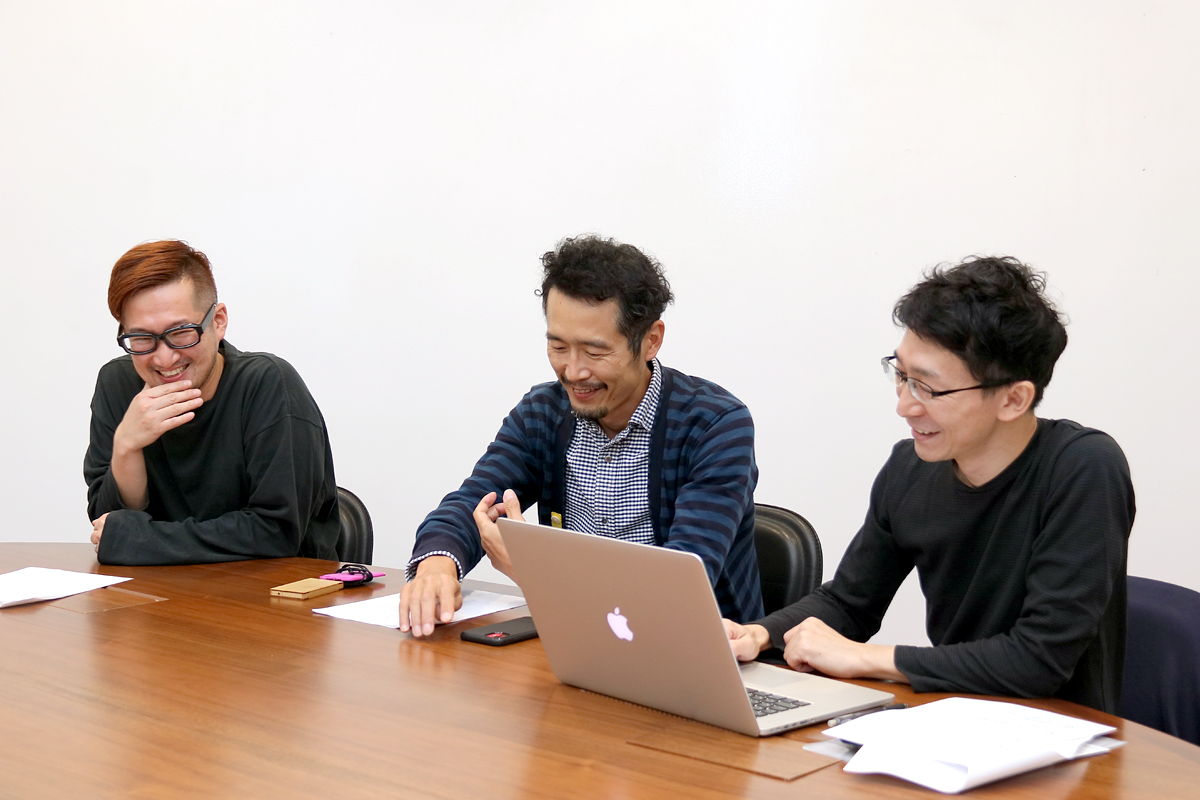 Endo: We tested monitors from other companies as well, but the CG3146 was ultimately the obvious choice. It was the only monitor that was easy to use for both graphical work and video production, and that was able to accurately reproduce Adobe RGB and BT.709 color spaces.

One of the determining features of the ColorEdge PROMINENCE CG3146, is its Sync Signal function which, automatically switches the color settings – including the brightness, and gamma (EOTF), and color space – in conjunction with the video payload ID of the SDI signal, or with the metadata from the HDMI signal. This eliminates configuration errors when working on multiple projects with different parameters because it is no longer needed to adjust the color settings manually. It is also possible to create multiple calibration targets depending on each project's parameters. This allows for switching smoothly between projects without the hassle of adjusting the color settings every time.

It also supports HDR, the latest in imaging technology. Although HDR video is still working its way into the mainstream, it is necessary to anticipate five years from now. It is important to be able to take on HDR projects when they come. Technology is always evolving and trends keep on changing. In order to always deliver the best creative work, the Nippon Design Center implements the best equipment available.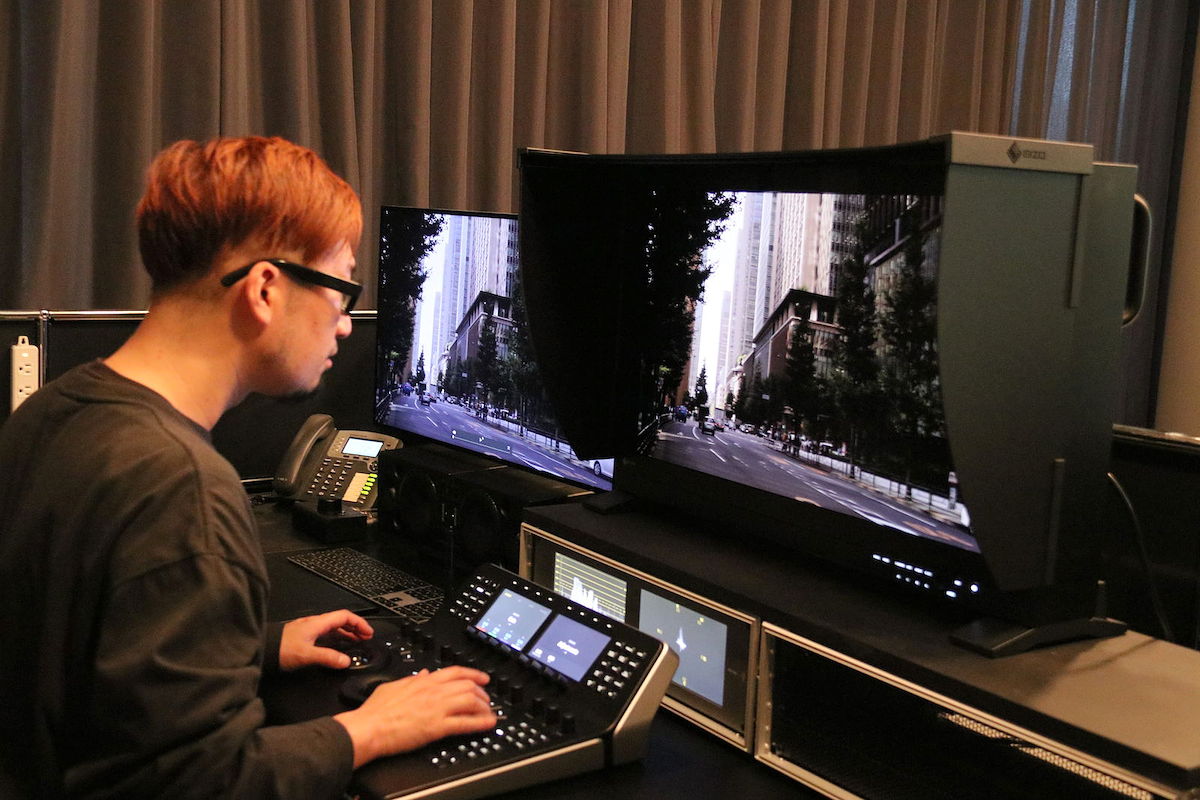 Endo: Our company's mission is "Visualizing the Invisible." At the Nippon Design Center, we aim to visualize what the client wants, capture the essence of their request, and produce high quality results. The Nippon Design Center continues to make a big impact on the world through creativity. ColorEdge will continue to be the best possible partner for a company with a mission like ours.
About the Nippon Design Center
The Nippon Design Center is an advertising and production company founded in 1959. The company's mission is "Visualizing the Invisible." The Nippon Design Center specializes in planning, designing, and directing work in a wide range of fields, including advertisement, catalogs, websites, apps, and video production.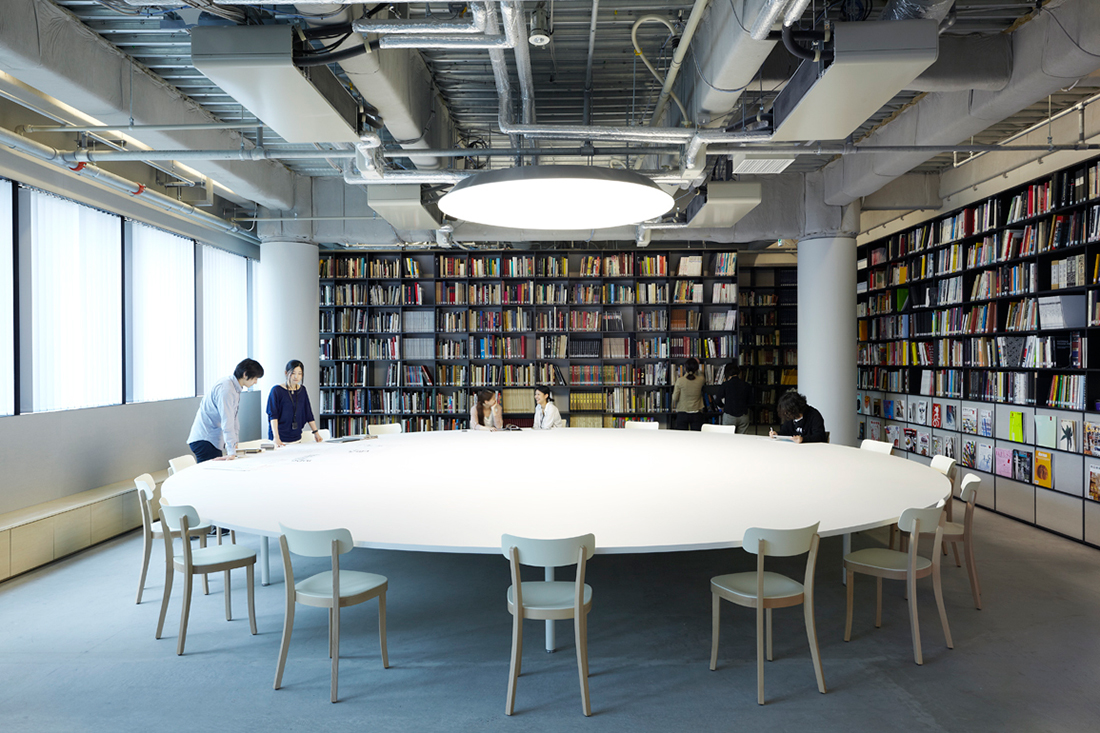 Nippon Design Center Office
Special thanks to Nippon Design Center for their cooperation.

Nippon Design Center, Inc.

----------------------------------------------------------------------------------------------------------------------------------------
This is a translation from Japanese of an article published in MyNavi News on November 17, 2020.
Author: Yuki Yamadai
----------------------------------------------------------------------------------------------------------------------------------------
 
Deployed Products
ColorEdge PROMINENCE CG3146
ColorEdge CG279X