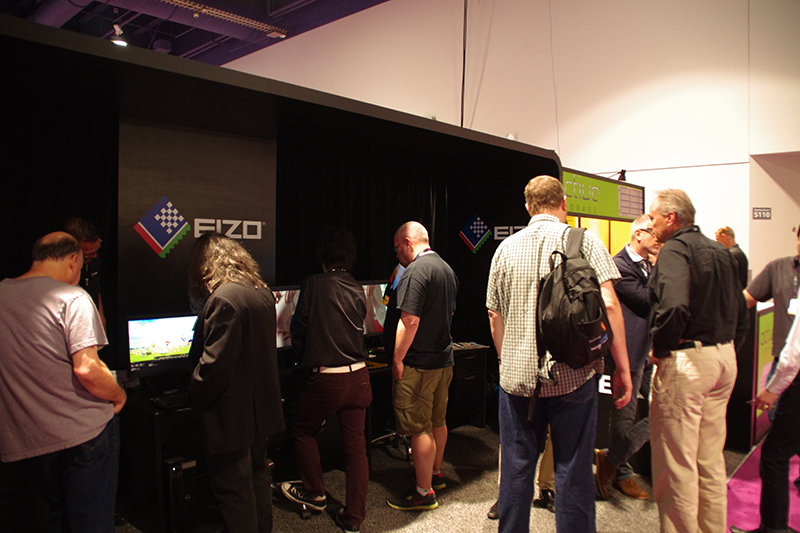 EIZO had a great showing at the recent NAB 2015 show which was held at the Las Vegas Convention Center April 13-16th. The show, which attracted over 100,000 professionals in video production and capture, broadcasting, and post-production environments, gave EIZO a chance to introduce our latest innovations perfect for their everyday needs.
ColorEdge CG318-4K - True 4K Color Calibration Display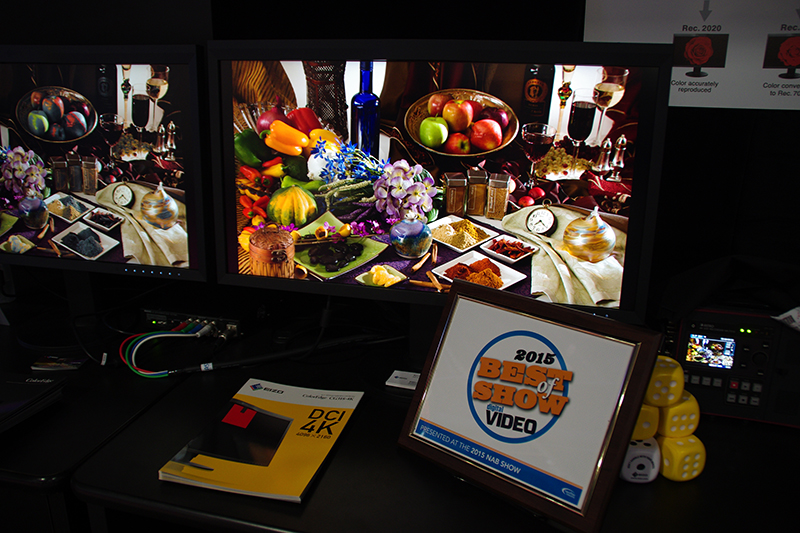 The introduction of the ColorEdge CG318-4K, EIZO's latest DCI 4K monitor was a huge hit and was awarded a Best of Show by Digital Video Magazine and an Honorable Mention by POST Magazine. EIZO demonstrated Rec. 2020 (BT.2020) color space contents at 60p with Rec. 2020 color space preset and Color Gamut Warning features with 3D LUT developed by IMAGICA Corporation, a post-production company based in Japan.

ColorEdge CG248-4K, UHD, High Pixel Density 4K Display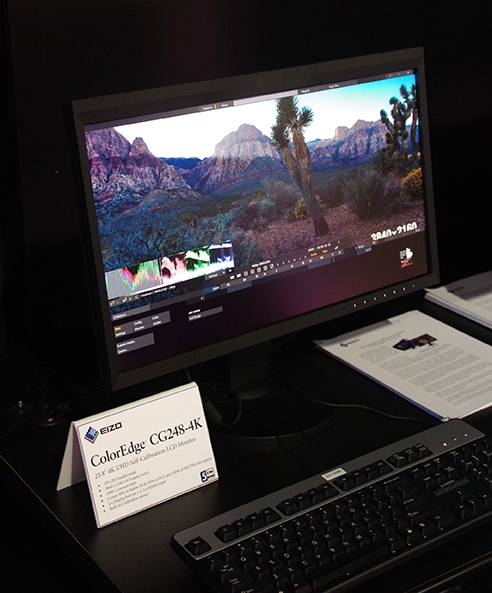 An UltraHD 4K ColorEdge was also unveiled, CG248-4K, for the first time in North America at NAB2015. It is 23.8 inch, high-pixel density UHD 4K resolution (3840 x 2160) with AdobeRGB 99% color space coverage. It especially drew huge attention from visitors who do both photography and movie contents work as it covers both photography side of features, such as AdobeRGB, sRGB color space preset, together with Rec. 709, Rec. 2020 and 24p-30p video format support on its HDMI input.
ColorEdge CG277 and CX241 with Final Cut Pro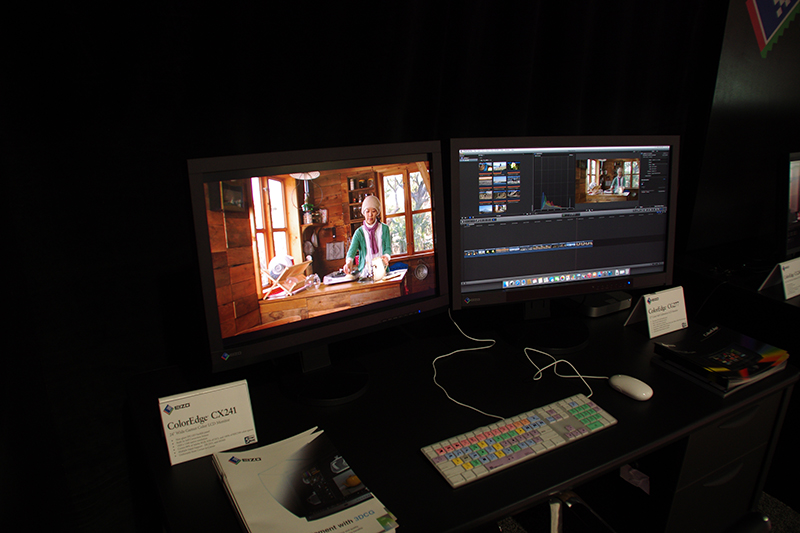 EIZO's full line-up of ColorEdge color accurate displays were seen throughout the booth and reinforced its versatility to all our visitors at the event. ColorEdge CG277, a 27" 2560 x 1440 resolution with 99% of Adobe RGB coverage was used on a MacMini via Thunderbolt connection and showed accurate Rec. 709 (BT.709) color space calibration. A ColorEdge CX241 was also calibrated to the same Rec. 709 (BT.709) color space.
ColorNavigator Network: Cloud-based, Remote Calibration, Color Management Platform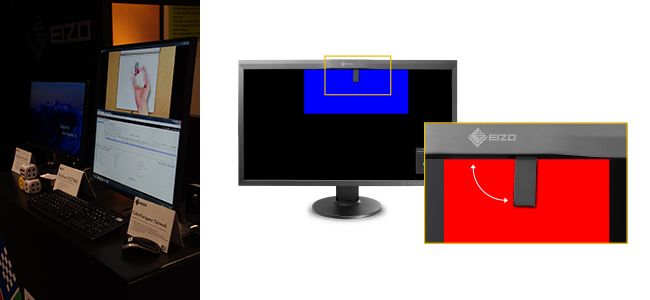 ColorNavigator Network took center attention as well so that visitors could understand that calibration and asset management is now easier using a cloud-based platform. Even remote sites can be monitored using this solution so administration of several monitors is simple and centralized via Web browser console.
Other Unique EIZO Monitors at NAB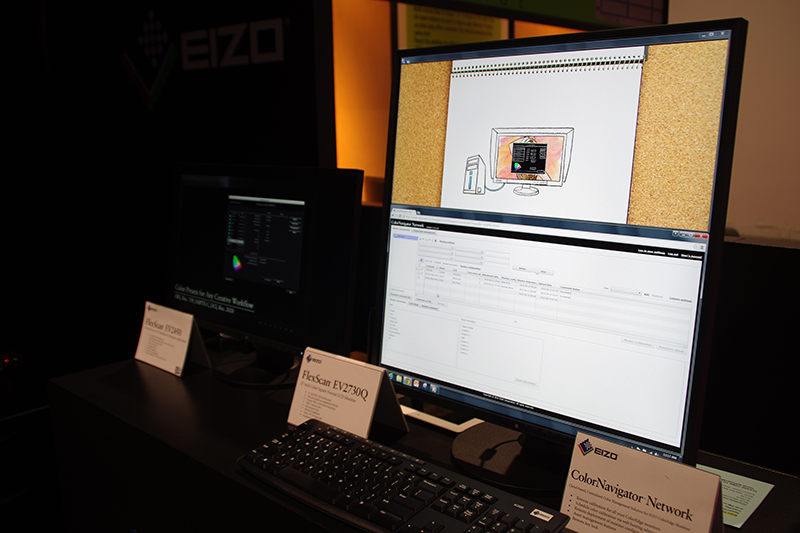 FlexScan EV2730Q is a completely 1:1 aspect ratio monitor used as ColorNavigator demo grabbed attention with its unique and world's first 1920 x 1920 resolution. Its large workspace is the same footprint as 21.5 inch full HD display. FlexScan EV2450 exemplified EIZO's ultra-slim bezel high quality office-grade display capabilities.

EIZO Partner Booths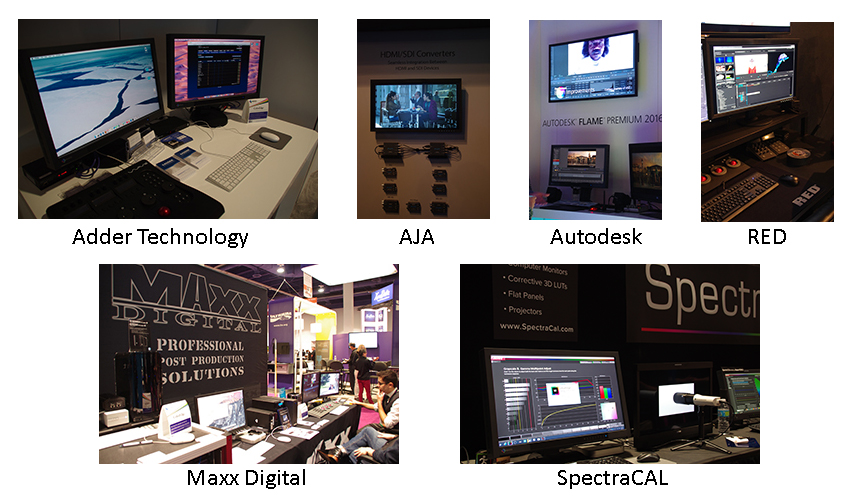 We were also able to show EIZO solutions at our partner booths throughout the NAB show floor. Adder, AJA, Autodesk, MAXX Digital, RED and SpectraCAL were some of our most visible partners.
Maxx Digital / EIZO Bus Tour Stops at NAB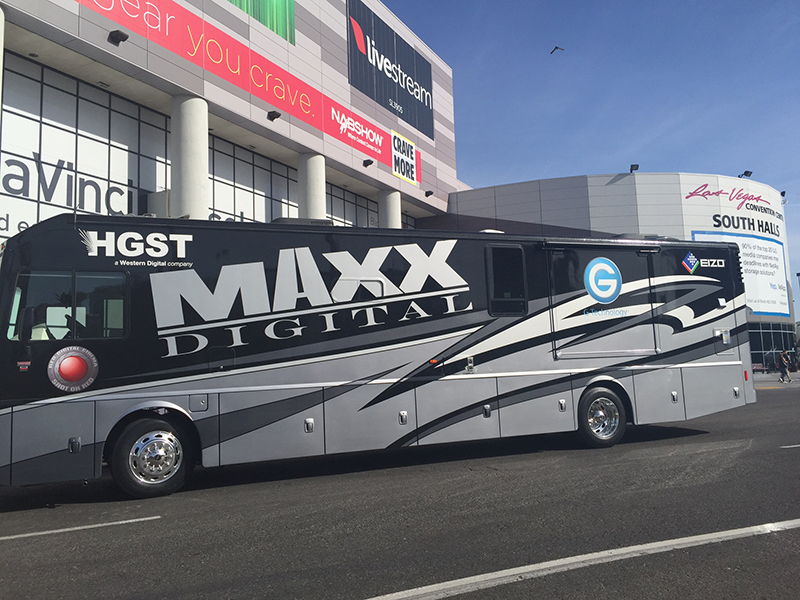 A joint partnership with Maxx Digital allowed for further exposure of the EIZO brand to visitors at NAB. The Maxx Digital/EIZO bus made stops in front of several locations during NAB to showcase the latest joint workflow solutions available from partners such as RED, HGST, and G Technology. The bus will have many more relevant location stops throughout 2015.