Case Studies
MVZ Radiologie Karlsruhe Uses EIZO RadiForce RX1270 for Digital Mammography Screening | EIZO
Since March 2021, the MVZ Radiologie Karlsruhe in Germany has relied on the EIZO 12-megapixel RadiForce RX1270 color monitor, for digital image reproduction in curative mammography. Additionally, the MVZ have also relied on EIZO monitors for senological examinations.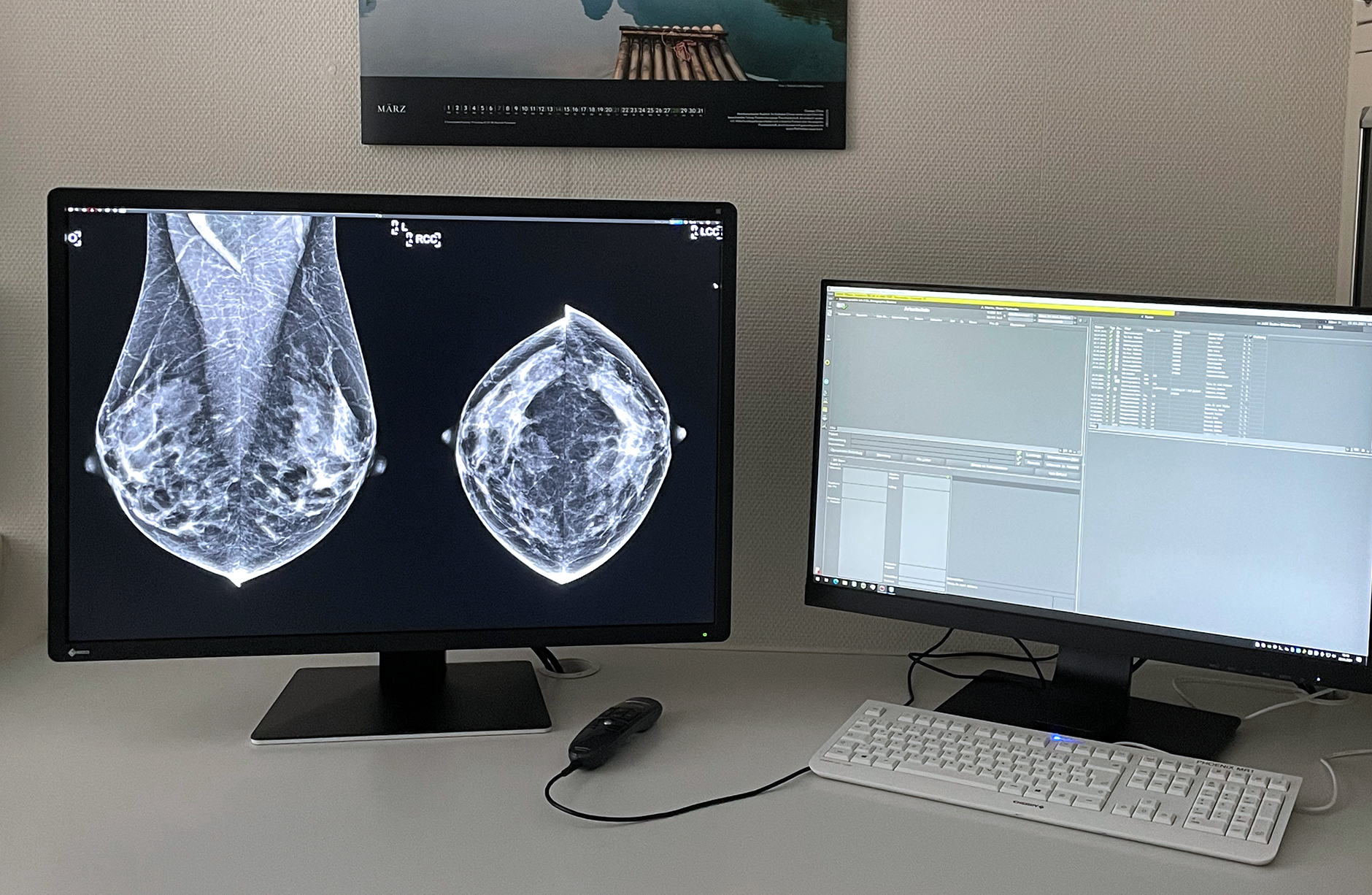 First Class Equipment
On the recommendation of MSB Technik, which has a long-standing partnership with the MVZ Radiologie Karlsruhe for the supply of monitors and their constancy testing, the care center decided to replace the long-serving 5-megapixel RadiForce G51 monochrome monitor double-screen solution with a single RadiForce RX1270, which boasts a 30.9-inch diagonal. In order to gain the peak performance from the RadiForce RX1270. MVZ immediately acquired a graphics board recommendation from EIZO. This allowed the monitor to run at the required resolution and computing power.
 
The MVZ is a large radiological-nuclear medical care center in the heart of Karlsruhe and is largely responsible for radiological care in the Karlsruhe region and the surrounding area. More than 60,000 patients are examined every year. With 12 physicians and more than 60 non-medical staff, it covers the complete spectrum of outpatient radiological diagnostics. The MVZ has a high level of expertise and attaches great importance to first-class technical equipment.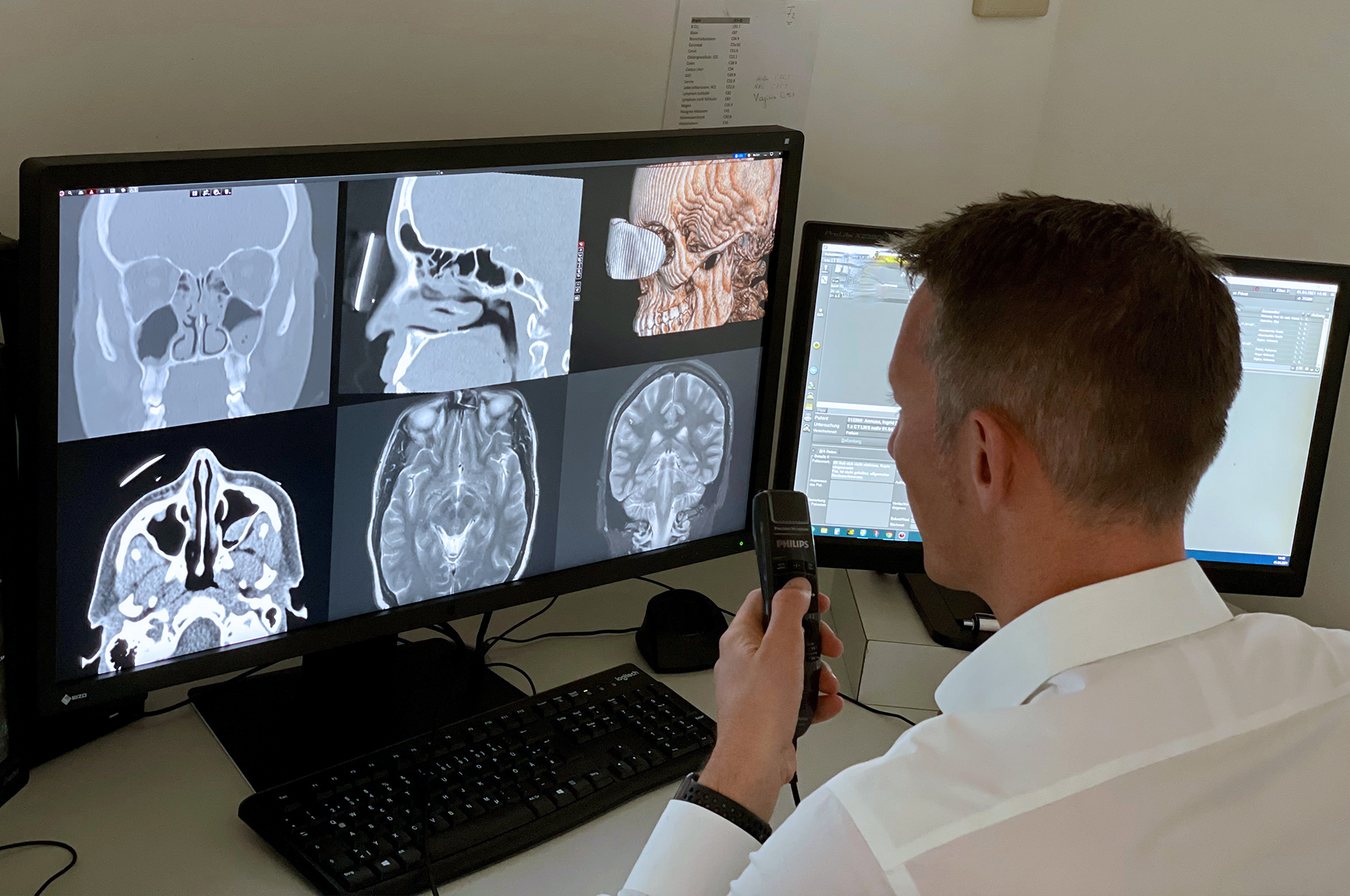 Improved Workflow and Ergonomics
When asked what advantages the RX1270 offers for diagnosis compared to the previous solution, Prof. Dr. Henrik Michaely, Managing Partner of MVZ Radiologie Karlsruhe, answers: "The RX1270 takes up significantly less space than the two 5-megapixel monitors and you now have a complete view of what is happening, without any disturbing frames between two monitors. This improves the workflow and ergonomics for the staff. Because before, you still had to turn your head slightly to compare both images." In addition, the narrow black front housing frame of the RX1270 facilitates a concentrated view of the display in dark rooms, as Prof. Dr. Henrik Michaely has found.

In addition to the RX1270 for curative mammography, other EIZO RadiForce monitors are in use at various diagnostic workstations in the MVZ Radiologie Karlsruhe: 8-megapixel RX850 color monitor for CT and MRI and 2.3-megapixel MX242W color monitor for CT.

"EIZO products are characterized by high quality and durability as well as powerful functionality. In addition, EIZO stands for good support."

 

 

Prof. Dr. Henrik Michaely, Managing Partner, MVZ Radiologie Karlsruhe.
Deployed Product