Case Studies
REAL by FAKE and Local Hero Case Study | EIZO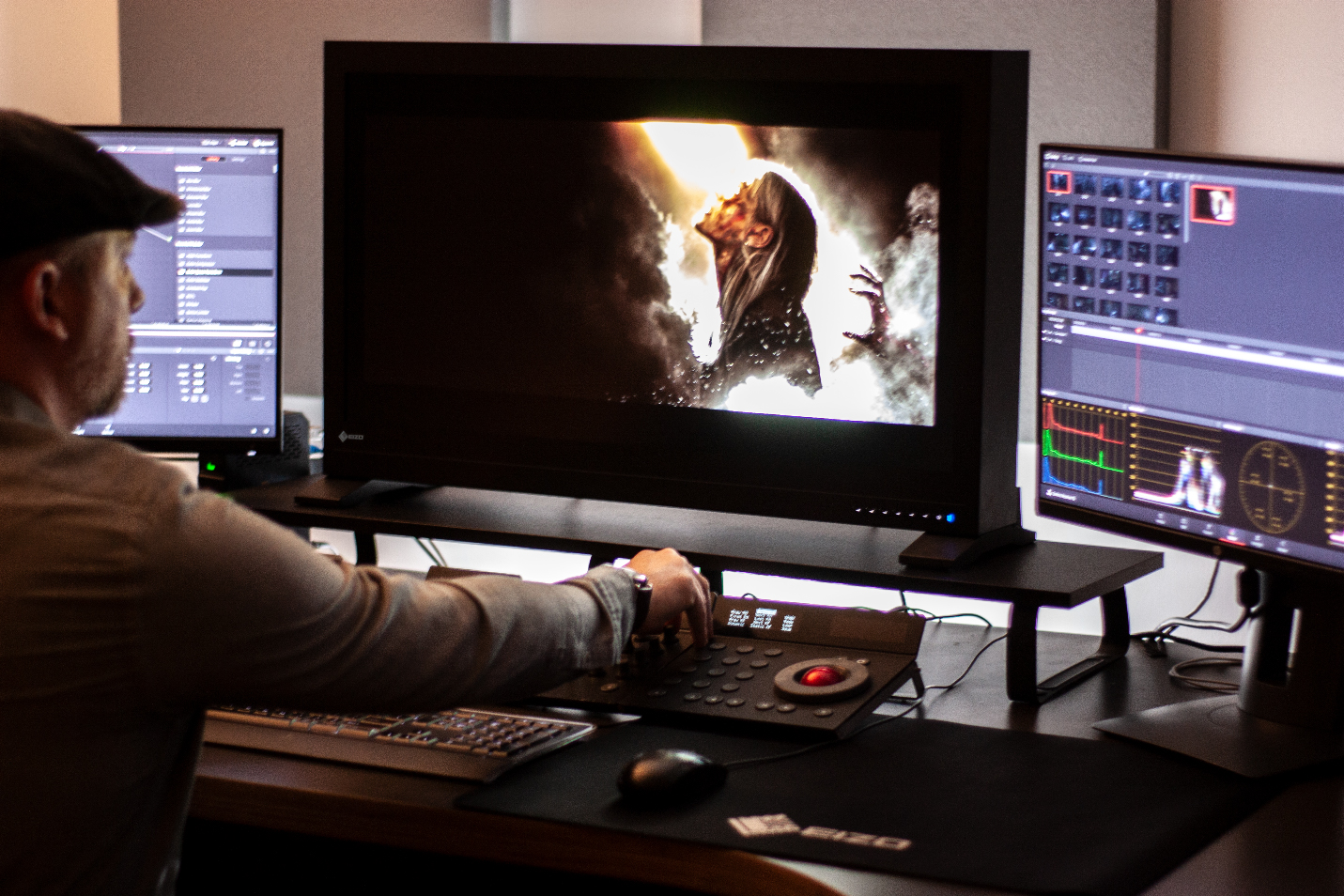 Color management is often a complex and misunderstood aspect of many post-production facilities. The nature of color and color drift means that most people cannot even trust their own eyes. This color drift, which occurs independently between monitors, often goes unnoticed by the visual effects artists. This means that the decisions these artists are making may be based on false color expectations from the monitor. These color related errors are hard to track and costly to fix. This has become a more significant problem as Rec.2020 and HDR deliverables are now much more mainstream.
In 2007, REAL by FAKE, a full-service boutique post house for numerous high-profile clients, were looking to replace their aging CRT monitors. At the time, Marc Cote and his team were recommended EIZO monitors by Autodesk as a key component to achieving the perfect Flame station. Through the use of the Flame system, their confidence in the EIZO monitor was assured. Given a fair price, they decided to have a look at the EIZO ColorEdge line for other color-critical applications. "When we started to work with EIZO products in 2007, we realized just how good the image quality could be. The picture was extremely stable and had excellent color depth. What was promised to me, was delivered." – Marc Côté
REAL by FAKE and Local Hero have since rolled out the ColorEdge CG277 self-calibrating monitors across their visual effects team, along with ColorNavigator Network for remote monitor management. "The fact that you can calibrate your monitors automatically with the built-in colorimeter - for me this is paradise. Also, the interface and presets are consistent with the language used in the industry, so it's easy for the artist to decide which color space they are working in. These characteristics make EIZO very interesting to us." – Marc Côté
In the last two years, content platforms such as Netflix and HBO have begun to request deliverables in both 4K and Dolby Vision HDR. To meet this demand, post facilities now require a reference display that meets or exceed these requirements. This includes a true 4K resolution, highly stable brightness with precise PQ tracking up to 1000 nits, and with a meaningful percentage of the Rec.2020 color space covered. Not to mention, validation by Dolby and Netflix.
"When you're working on shows for Netflix and HBO, Dolby Vision compliance is becoming a requirement. You have to deliver an HDR version. We set out, like a lot of people did, to explore HDR displays." – Steve Bannerman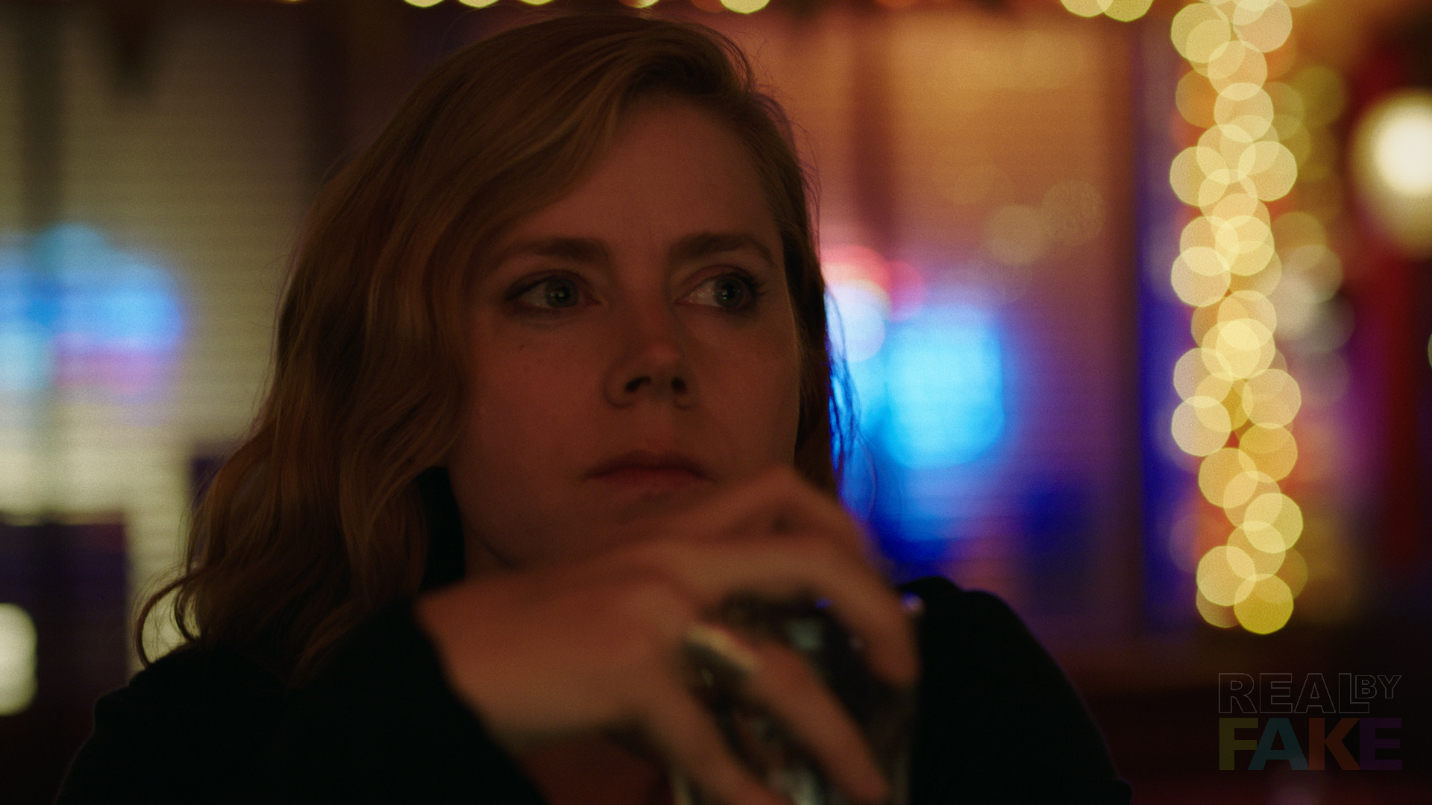 Like many post houses, the need for a true HDR reference quality monitor led them to only a handful of options from the likes of Sony, EIZO and FSI. Steve Bannerman and his team tested the EIZO side by side at a customer site.
"We spent a lot of time comparing monitors side by side during the production of Sharp Objects and Black Summer and the EIZO met our Dolby Vision needs, while also providing us with tremendous value. We are not a huge company, so we had to pay a lot of attention to the value the monitor was bringing us." – Marc Côté
REAL by FAKE and Local Hero have since worked on shows for both HBO (Sharp Objects) and Netflix (Black Summer) with HDR deliverables produced using EIZO self-calibrating monitors as well as the EIZO CG3145 HDR mastering monitor.
Working with a product from a company like EIZO, who has been dedicated to visual display technology for over fifty years, has paid off. "We get supported very well by EIZO. The quality of EIZO was at our service." – Steve Bannerman

About REAL by FAKE
Based in Montréal, Real by FAKE provides producers, distributors and broadcasters POST production and the full spectrum of cutting-edge digital visual effects for High-End Films and TV Series, dailies, D.I., visual effects and 3D animation for theatrical releases, the Web and mobile devices. Real by FAKE has the capability and experience to handle any challenges. Founded in 2000, the company employs close to 80 people.
More information about REALbyFAKE can be found at  https://www.realbyfake.com/
About Local Hero
An early pioneer in digital cinema workflows, Local Hero has been supporting the feature film and prestige TV community since 2006. With over 150 credits from some of the most popular and award-winning projects, Local Hero has built a loyal following of directors, DP's, producers, and post supervisors from shoot to screen, from onset services, to dailies, DI, VFX, and mastering- including 4K, VR and Dolby Vision HDR. 
More information about Local Hero can be found at  http://www.localheropost.com/