Case Studies
Mi Yuming - Fine Art Photography | EIZO
Please share with us what your favorite production series is and why.

As early as 2010, I described my photography course in College as "Painting Photography Classroom". I hope that students will learn how to use cameras with the awareness of contemporary aesthetics and the ability to master frames, so as to use the characteristics of cameras to create different pictures.

When it comes to my favorite works, I want to show the concept of "painting photography". An experienced artist works with me. Although he is more a literary and film enthusiast now, we all have the same curiosity to explore the pluralistic and uncertain meaning of photography and painting in the contemporary era. The first is my portrait. Why? I've talked about five or so, from an ordinary photograph to a beautiful one, but then under the scissors of my partner, it has become what it is now. I like it very much. I think the traces of contemporary aesthetics are represented on my face. The start of art must be to stimulate people's creativity, even if only a little bit.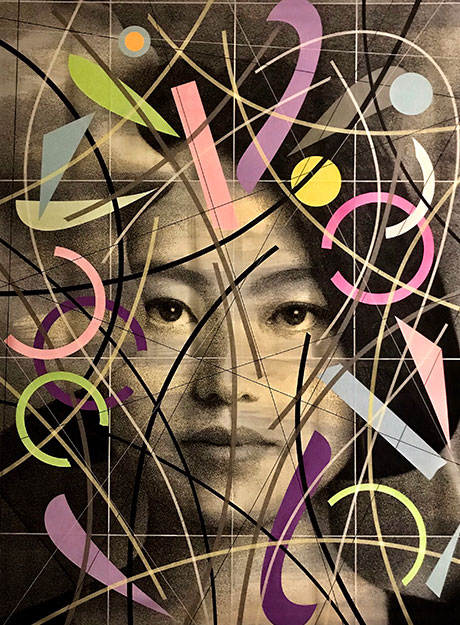 "Painting Photography" portrait created in 2018.
 
What is the absolutely necessary for creative work?
It is very important to have a solitary mind in creation, and an independent state without being disturbed. My partner and I are both creators with rich experiences, and we have a deep understanding of this. Real artistic creators enjoy the creative process, and afterwards, the exhibitions, fame, entertainment and other things, in fact, are also disturbances to the creative state. Sometimes, of course, when we get feedback, we feel the value of creation in society and the reward to support us to create continuously. In addition to the changes brought by the progress of science and technology, the change of human civilization, especially the value and inheritance of culture and art, are more important. The modern West and Europe are proud of their culture and art, which has been influencing world civilization strongly. Most of the artists who influenced history were lonely or depressed during their lifetime. However, it is this quietness that saves the time and space for artists to create great cultural value.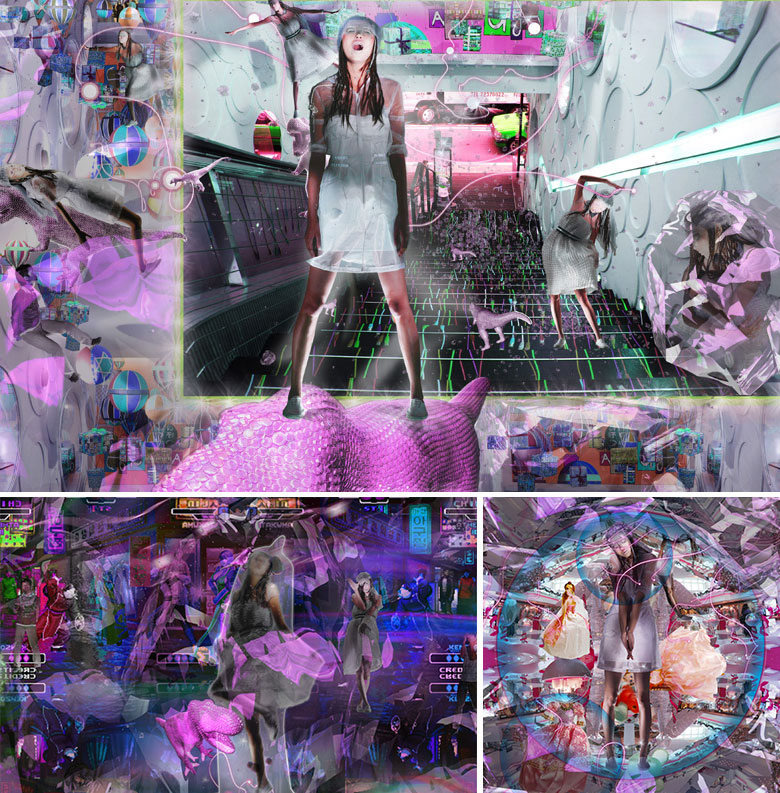 Why did you choose EIZO?
I chose EIZO for two reasons. One is the quality. The other is the classical appearance and usability. It gives the artists who are used to precise and subtle colors, brushes, and cameras a sense of reassurance. It is a constant, uninterrupted sense that is not held hostage by new technology. If you are obsessed with the ever-changing new era of technology, you will make your creations thin, and change with that technology. In fact, this is also interference to the real artists.

How have you benefitted from EIZO?

Using of EIZO has brought many surprises to my work. It makes the color of the work stable and lively, so I can intuitively perceive the subtle presentation of the work on the screen. Since I got in touch with EIZO, I have been using Mac and EIZO to work, and the results have been greatly improved to my surprise.
| | |
| --- | --- |
| Mi Yuming is a member of EIZO's ColorEdge Ambassador Program. The program showcases creatives who are committed to inspiring and educating artist around the world of all levels. To view her profile, click here. | |