Case Studies
ADK Creative One - 4K HDR System Using ColorEdge | EIZO

ADK Creative One is a creative company that offers post production, creative development, casting and promotional services. The chose the ColorEdge PROMINENCE CG3146 4K HDR reference monitor for their post production studio Atelier Arte, which creates content for TV commercials and digital signage. We asked them why they chose EIZO how the solution benefits their workflow.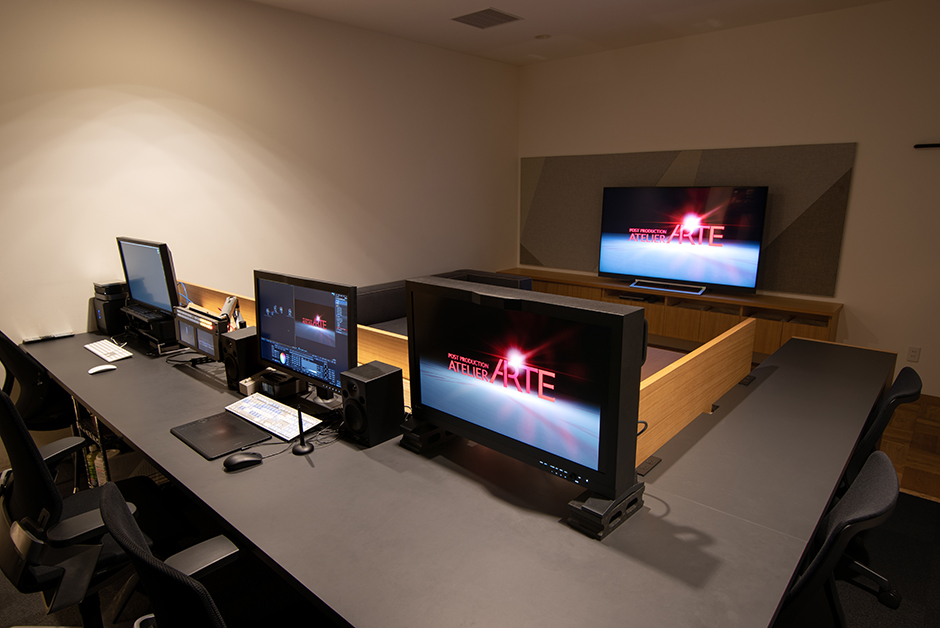 Atelier Arte post production studio using Flame Premium.


This interview took place in August, 2020. Appropriate health measures were taken during the interview, including masks worn by interviewees, for the safety of all involved.
What lead to the decision to choose the CG3146?
Yamamoto: We were planning to upgrade our three studios which are equipped with Autodesk Flame VFX and color grading software. So, we thought to equip one of the studios for working on 4K content. We had standard 4K-compatible TVs in the past, however, this is the first time we implemented a 4K HDR reference monitor.

 
Takeshi Yamamoto, Editor
Post Production Group, ADK Creative One Inc.
Yamada: We were already using a ColorEdge monitor for controlling the Flame GUI (Graphical User Interface). This made us consider replacing the monitors for our other operations, and our reference monitor with ColorEdge. Earlier in my career, I experienced how different the colors looked on a ColorEdge compared to an iMac. I think we can work confidently now that we have unified our work environment with ColorEdge monitors. The colors between the CG3146 reference monitor and the CG279X GUI monitor are incredibly consistent. Being able to rely on that accuracy is very important.

Knowing that the monitor comes preinstalled with color modes such as Rec.709 also gave us peace of mind. We were already convinced by the image quality of its predecessor, the ColorEdge PROMINENCE CG3145. However, it is the great balance between features and value, not to mention added connectivity and improved ease-of-use, that pushed us to choose the PROMINENCE CG3146.

Kosuke Yamada, Data Manager
Post Production Group, ADK Creative One Inc.

Another big reason why we opted for the CG3146 is its built-in calibration sensor. It saves us the hassle of having to periodically connect an external calibrator. When we first calibrated an OLED master monitor that we hadn't calibrated in 5 years, there was a considerably difference in the color. It's hard to notice changes in color when you use it on a day-to-day basis. So, having the monitor adjust itself automatically and always maintain its calibrated state is fantastic. Now we have the monitor set to recalibrate every 200 hours.
Tamura: Visual Graphics Inc., provided the creative work system used by ADK Creative One. Our system includes a ColorEdge monitor for controlling the Flame GUI and we also provide recommendations to our customers for reference monitors that suit their needs. Atelier Arte was considering a smaller reference monitor at first, however that ended up being difficult to read text on. So, they opted for the CG3146. It was also a better choice because it supports 12G SDI.

 
Shigeo Tamura, Senior Manager
Technical Solutions Center, Visual Graphics Inc.
What has been your experience with CG3146?
Yamamoto: We were originally planning to move the monitor to wherever it was needed to work on 4K content, but we decided to give it permanent place in the workspace. Despite its 31.1-inch size, it fits into the space rather well. We are currently using it to work on high-definition content without any issues. We made our final decision after comparing the image quality with that of master monitor we were using before. We were very pleased with the CG3146.

Yamada: The viewing angles are different compared to smaller field monitors, but it's perfect for using in the studio. We use the CG279X for day-to-day work and the CG3146 when we need to make thorough checks.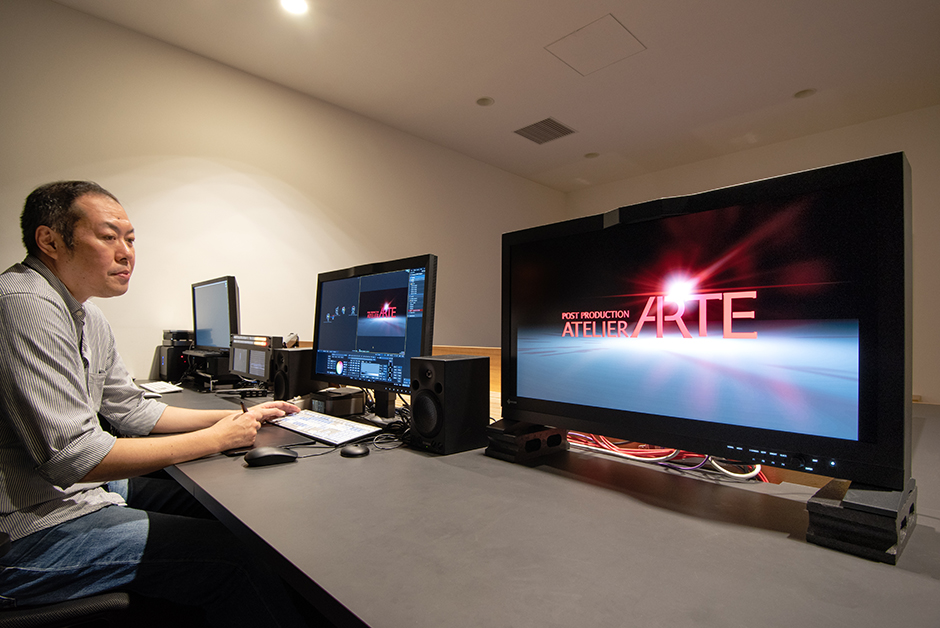 Tell us about the system installed.
Yamamoto: Unfortunately, in part due to budgetary restrictions, we equipped only one studio to support 4K HDR content.

Yamada: We decided not to change our main video router this time, although we could have upgraded it with a 4K capable solution. However, that would have meant that we had to redo the wiring in all studios and increase costs.

Tamura: Workflows, system configurations, and the placement of video routers change when recorders and VTR equipment are replaced. While before we could carry out HD content creation without any issue, we needed the capability to switch to 4K easily – that's the idea behind this installation. Since the three studios equipped with Flame are setup the same, we could realistically move the CG3146 to wherever it was needed to work on 4K content.
What are your plans now and what would you like to see from EIZO in the future?
Yamamoto: Things have calmed down now that we've finished renewing the studio, so we want to be prepared and ready for our next 4K HDR project.

Yamada: I would love to see a more compact ColorEdge field monitor equipped with an SDI port to take with me on location. There aren't that many brands that make reliable field monitors and I would like to see one that reproduces colors reliably.
Special thanks to ADK Creative One Inc. and Visual Graphics Inc. for their cooperation.

ADK Creative One
Visual Graphics Inc. (Japanese)

 
Deployed Product