Magnum Photographer Steve McCurry Joins EIZO Ambassador Program
Hakusan, Japan, February 28, 2014 – EIZO Corporation (TSE: 6737) and Magnum Photos today announced that the world-renowned American photojournalist Steve McCurry has joined an ambassador program established by the two organizations in October 2013.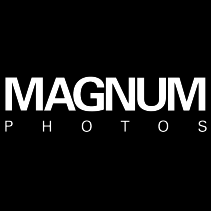 Steve McCurry has been a member of Magnum Photos since 1986 and is one of the most renowned voices in contemporary photography. His work spans conflicts, vanishing cultures, ancient traditions and contemporary cultures, and has been featured in scores of magazines, books, and exhibitions around the world. McCurry has won the Robert Capa Gold Medal, National Press Photographers Award, an unprecedented four first prize awards from the World Press Photo Contest, as well as the Olivier Rebbot Award, twice.
The Ambassador Program is a global collaboration between EIZO and Magnum in which photographers and digital directors (ambassadors) from Magnum integrate EIZO's ColorEdge monitors into their photographic workflow and provide EIZO with feedback for future product development. EIZO and Magnum collaborate on creating individual profiles of the ambassadors with insights into their careers, bodies of work, and experiences with EIZO monitors. These profiles are featured on www.eizo.com
Steve McCurry commented, "I look forward to joining my Magnum colleagues as part of the EIZO Ambassador program and getting a chance to work with a fine product and incorporating it in my studio workflow."
"EIZO is exceptionally honored to have Steve McCurry join the ambassador program. The fact that Steve is recognized universally as a master image-maker only partially captures our excitement to be working with him. Steve's need to wander and observe, and his curiosity about the world we live in is truly fascinating," said Lucas Zastrow, Product Manager, Display Solutions. "Steve's astounding photographs engage with us to see how people live their lives and are often stunning depictions of human resilience. His images show us that regardless of our apparent differences, we are all the same. EIZO is fortunate to have Steve's immeasurably important insights about our graphics solutions and the permission to exhibit his unique body of work on EIZO ColorEdge monitors."
EIZO will proudly exhibit a selection of McCurry's work at the Photography Show at the NEC in Birmingham, UK from March 1 - 4 in hall 11, booth D20. Furthermore, at the same show on March 3rd, McCurry will discuss the stories behind some of his most iconic images as part of a Magnum Photos-coordinated event at the Super Stage in hall 11.
About EIZO
Founded in 1968, EIZO Corporation is a leading global manufacturer of high-end visual display products. The image quality, long-term reliability, and innovative features of EIZO monitors make them the products of choice in many financial trading rooms, back offices, hospitals, air traffic control centers, design studios, and eSports organizations throughout the world. EIZO is based in Japan and listed on the first section of the Tokyo Stock Exchange. It is represented in over 70 countries and regions by a network of group companies and exclusive distributors.
For more information, please contact:
EIZO Corporation
153 Shimokashiwano
Hakusan, Ishikawa 924-8566
Japan
Phone: +81 76 277-6792
www.eizo.com
About Magnum Photos
Magnum Photos is a photographic co-operative of great diversity and distinction owned by its photographer-members. With powerful individual vision, Magnum photographers chronicle the world and interpret its peoples, events, issues and personalities. Through its four editorial offices in New York, London, Paris and Tokyo, and a network of fifteen sub-agents, Magnum Photos provides photographs and multimedia to the press, publishers, advertising, television, galleries and museums across the world. www.magnumphotos.com & http://inmotion.magnumphotos.com/
Contacts:
For Magnum: Jonathan Roquemore, Brand Relations, Magnum Group L.L.C.
Jonathan@indexltd.ch  +41.79.688.0179
For EIZO: Mark Gorsuch, Marketing Communications, EIZO Corporation
mark.gorsuch@eizo.com   +81.76.277.6795