Case Study: Visionaries Plan with EIZO Innovations - Customized Monitor Solution for Alphatron Marine BV
Products Deployed: DuraVision DV4624
Alphatron CEO Luuk Vroombout is an entrepreneur with pioneering vision. It was his idea to equip the Alphatron AlphaBridge with the largest possible monitor to provide navigation officers with the very best working conditions. This resulted in the AlphaPremiumBridge concept with a 46-inch full HD monitor solution.

Luuk Vroombout, CEO,
Alphatron Marine B.V

Alphatron Marine, headquartered in the Netherlands, designs, delivers and installs high-quality navigation and communication systems for maritime and inland shipping. The company opted for EIZO when it came to selecting a suitable monitor manufacturer for the new bridge concept.
Several factors played a role in the decision-making process. The two companies have a close business relationship in both the Netherlands and Japan that goes back over several years. As a result, Alphatron Marine BV has been using over 4,000 EIZO 19-inch monitors since 2006 for radar applications. EIZO in Japan has already successfully developed a 26-inch ECDIS monitor in line with individual requirements for JRC, a Japanese partner firm of Alphatron.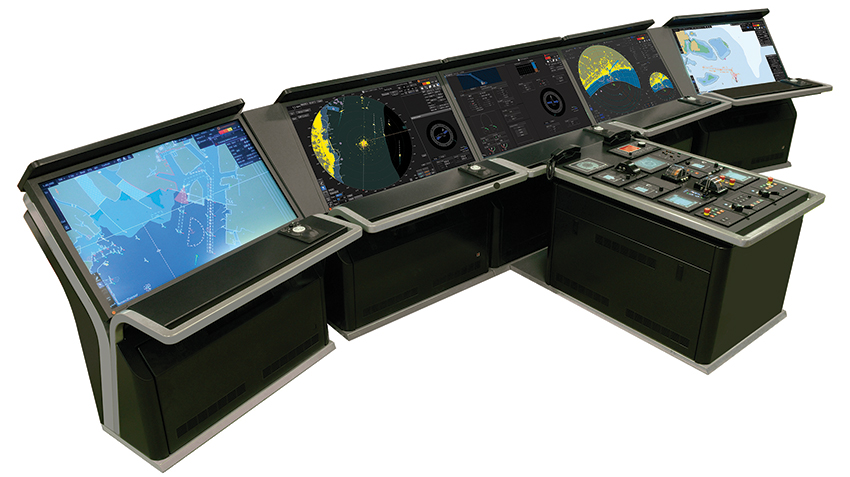 Alphatron premium bridge system with EIZO's Duravision DV4624 monitors
What's more, EIZO took on the major challenge of working with Alphatron to realize Luuk Vroombout's vision and develop new 46-inch monitor for shipping, specifically designed for the AlphaPremiumBridge concept. Alphatron also considered other well-known manufacturers, but these companies turned down the company's request at the outset.
Alphatron did indeed have very high requirements for the desired monitor. In addition to top product and image quality, Alphatron required certification according to IEC 60945, versatile connection options and a flexible power supply. Alphatron also wanted the ability to remotely configure and adjust the monitor's brightness via the bridge. The EIZO development team in Germany managed to successfully fulfill all of these requirements for the new monitor.
When asked what he valued most when working on the AlphaPremiumBridge concept with EIZO, Bas Eerden, Marketing and Product Development Manager for Alphatron Marine BV, said: "The direct communication and the quick reaction times, as well as EIZO's proactive approach to the development work." He added, "This is in addition to the short time frame of just one year in which we were able to work with EIZO to implement the concept to our utmost satisfaction."
Website: http://www.alphatron.com/divisies-en/alphatron-marine-en.html