Netflix and Production I.G Use ColorEdge for World's First 4K HDR Hand-Drawn Animation Project
| | |
| --- | --- |
| Netflix Original Animated Series Sol Levante Streams Around the World from 2019 | |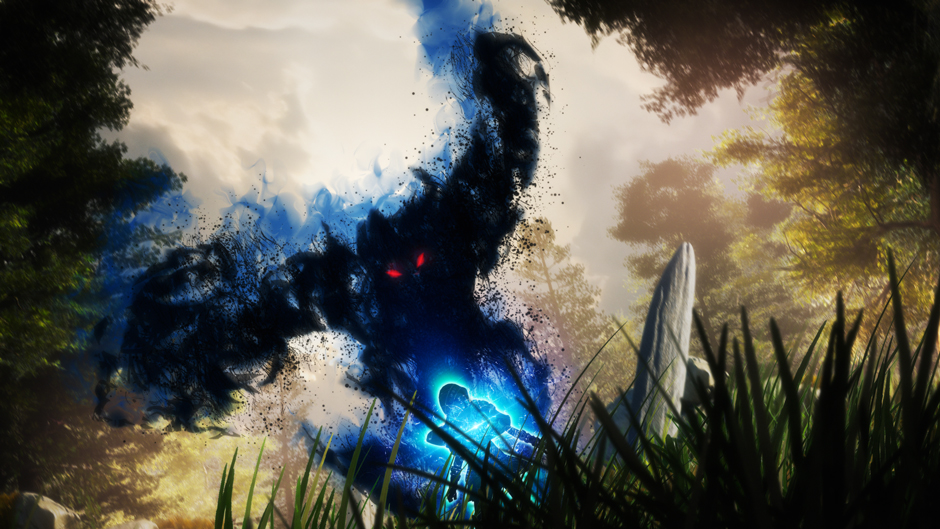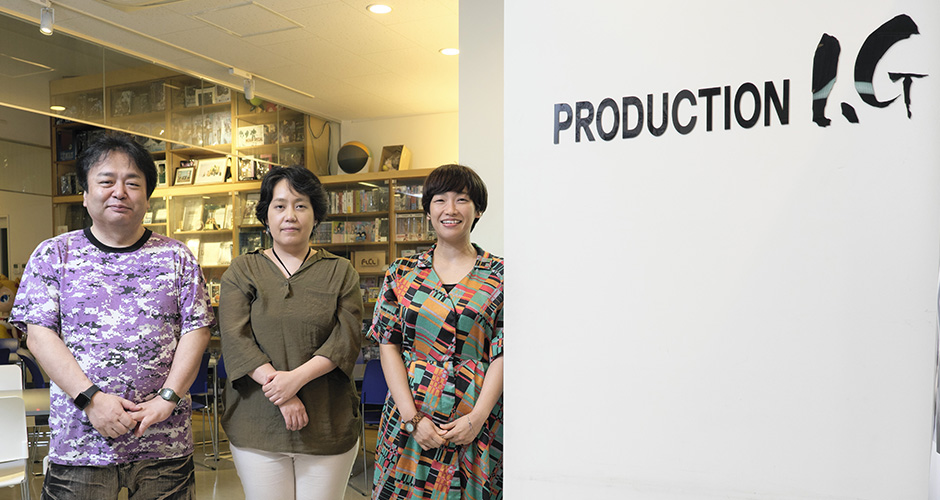 Netflix has announced a joint project with major Production I.G, which has been at the forefront of the Japanese animation production industry. The project is the world's first 4K HDR hand-drawn animated series and is titled Sol Levante. The Netflix original animated series will begin streaming on Netflix in 190 countries before the end of 2019.

The Sol Levante production team at Production I.G used the ColorEdge CG319X as their main editing monitor and the ColorEdge PROMINENCE CG3145 for final color checks and referencing. We asked team behind the project what convinced them to choose ColorEdge and what benefits they felt as a result.
Can you tell us briefly about the background behind the project?
Saito: We always wanted to create something in 4K. We produced our first 4K ending animation, a short story, in February 2017 after extensive independent research. Following that production, we approached various companies with a proposal for a 4K production, and Netflix was open to the idea.

Ezura: Animated productions are mainly produced in full HD resolution in the sRGB color space, so at first, people doubted us when we brought up the idea of a 4K HDR project. Over time, however, we were able to gain cooperation from producers and other industry professionals.
What convinced you to go with ColorEdge?
Ezura: We had been using 27" EIZO FlexScan monitors and 27" iMacs for our 2K/sRGB productions. We found that we trusted the EIZO FlexScan monitors more to deliver stable color reproduction over the iMacs.

Saito: We wanted to put together an environment for future 4K productions, so we purchased our first 4K monitor, the ColorEdge CG318-4K (succeeded by the CG319X).
What was your impression of the ColorEdge CG318-4K after using it?
Saito: I remember being impressed when I first saw the screen, thinking that it looked like there was a painting stuck onto it. Of course, it's different than an actual painting, but I was struck by how detailed and smooth the picture was. Apart from this project, I also noticed a difference when doing client presentations (when checking the finished product of our works). We used to use 2K monitors for presentations on 4K productions as well, but when we used the CG318-4K for the first time in our presentations, we received a very good response from the client. We also felt that we were able to express more than we had imagined.

Ezura: The precision of the 4K resolution and the smooth 60p movement really stick out in my mind. Bringing in the CG318-4K also got me mentally prepared to create works on a 4K canvas. I felt like being able to check the line art on a 4K monitor gave me a better feel for the effects.

Tanaka: Shadows and highlights are often undetectable on other monitors, so I make sure to check them on a ColorEdge monitor.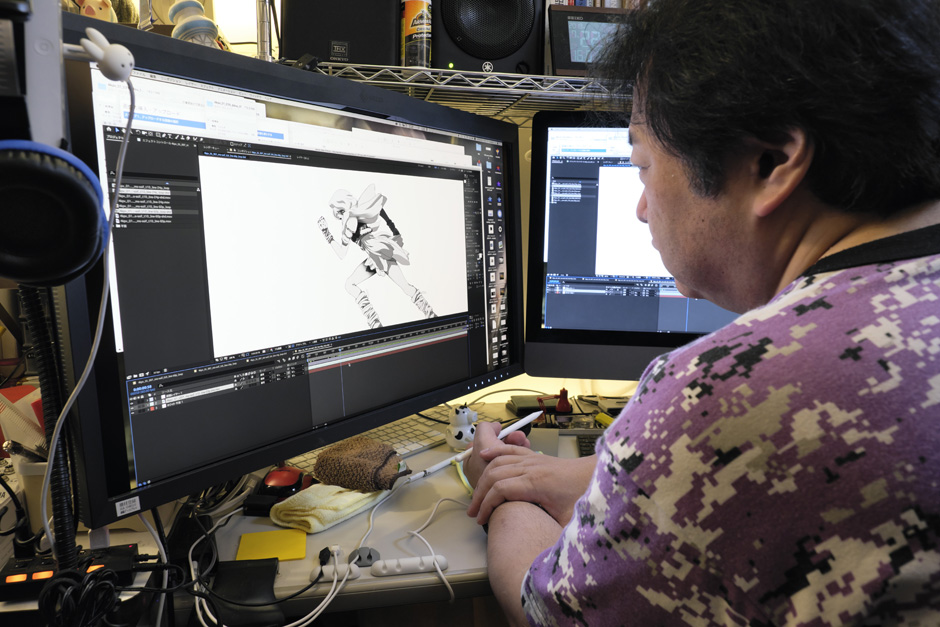 Do you feel more motivated now that you have a 4K production environment in place?
Saito: Yes. We always aim to create quality works and to make them better and better each time. It's also increased my desire to be the first to take up the challenge to see whether better methods of expression are possible as technology progresses. Technology is to expression as an engine is to wheels. I feel that combining imagination and technology allows us to express more in animation.
You're a very small production team made up of just three members. Can you tell us about your respective roles?
Saito: I'm in charge of planning, drafting, prop design, scenography, motion graphics, VFX, editing, and grading.

Ezura: I'm in charge of general artwork, and I design characters, motion, and creating 4K line art.

Tanaka: I'm mainly in charge of color design and costume design for characters and creatures.

Saito: Each desk has two monitors. One is a ColorEdge CG319X or CG318-4K for checking colors, and the other is an iMac for work other than color-related tasks. In the center of the workplace, we have a ColorEdge PROMINENCE CG3145 for final color checks.

Ezura: Ideally, we'd have a ColorEdge for each staff member (laughing). Without a ColorEdge monitor, there would be no way to tell the color standards, so it's essential.
 

Akira Saito, Director/Editor
Visual Concepts/Visual Effects
 

Hisashi Ezura
Animation Technical Supervision/
Screen Design

Miho Tanaka
Color Design/Color Coordination
Can you tell us your impression from using the ColorEdge PROMINENCE CG3145 HDR reference monitor?
Saito: Using the CG3145, we can deliver works with peace of mind, knowing that the colors are what we intended during production. At first, I had intended to use a 300 cd/m2 monitor, but after using the 1000 cd/m2 CG3145, I felt there was a tremendous advantage to being able to check the color in the production stage using the same environment as that for post production.

Ezura: Being able to check the colors on a 1000 cd/m2 monitor from the production stage makes it easier to share the artist's intent in the post-production process, and that really helps. Even when checked against an OLED monitor, it displayed the colors just as intended. That gave me a great deal of confidence. Particularly when using OLED monitors, brightness limits tend to be applied automatically to scenes with a lot of whites, but the CG3145 is an LCD, so we don't have to worry about that. At the production site, color standards are what's important rather than beautiful picture quality. From that standpoint, I trust EIZO monitors more than anything else.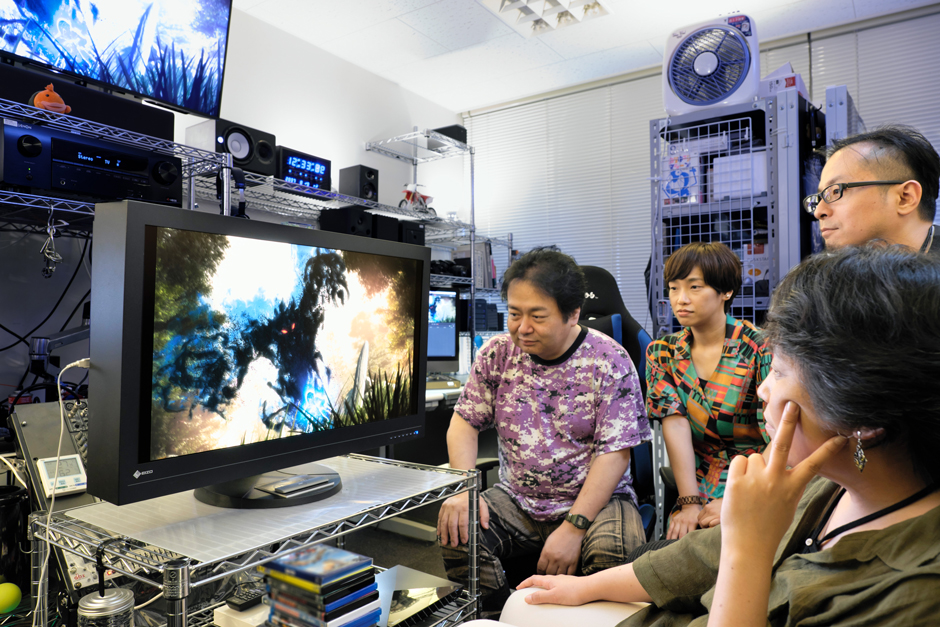 Was the CG319X's HDR preview (maximum brightness 300cd/m2) useful?
Saito: Yes. We also have Tanaka use the CG319X for coloring work.

Tanaka: The final check is performed on the 1000 cd/m2 CG3145, so I use the PQ1000 mode on the 300 cd/m2 editing monitor to compress the 1000 cd/m2 image.
 
HDR Preview Modes on CG319X
PQ1000: Display mode that compresses the PQ gamma curve with a peak brightness of 1000 cd/m
2
, to fit within 300cd/m
2
.
PQ300: Display mode that follows the PQ gamma curve until it reaches 300 cd/m
2
, then becomes saturated for all brightness gradations exceeding that point.
Click here for details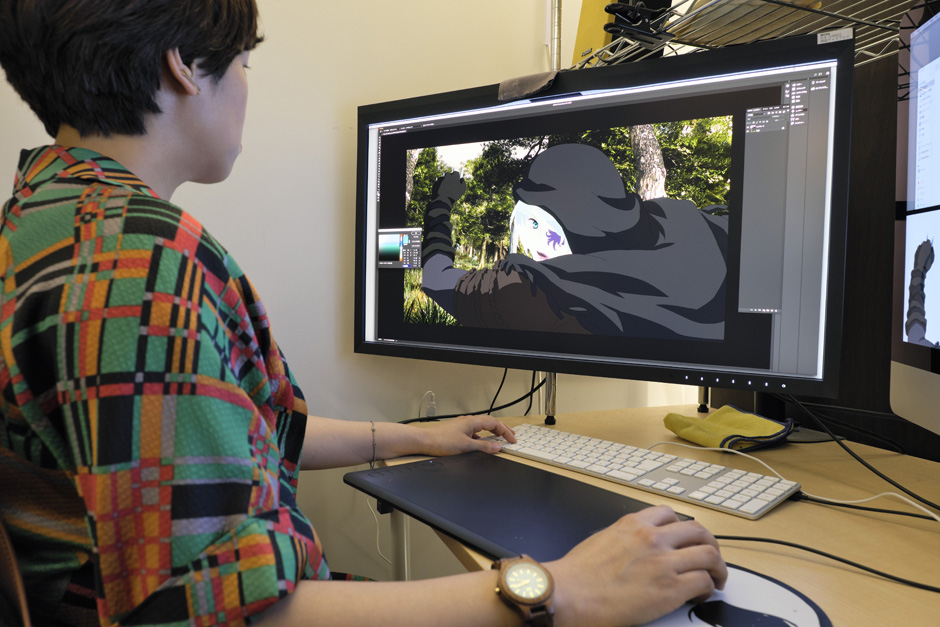 What makes the challenge of 4K HDR production rewarding?
Saito: Not many people say they want to attempt 4K HDR, so that's a problem. For example, people often shy away just at the mention of 4K line art. One time the file was so big that the software itself froze up. You come across many unfamiliar problems, so you just have to fumble around for a solution.

Tanaka: I just thought it looked fun (laughing). The environment is in place for me to take on the challenge, so I just trust the colors on the screen as I do what I do.

Saito: When coloring, if you do it like you would with SDR (Rec.709), the colors will easily break down. You have to forget everything you know and get used to it from scratch, so that's hard. Oftentimes you'll think to yourself, "Just what was I looking at all this time now (laughing)?!" For example, what you believed was white might turn out to actually have grays in it.

Tanaka: I was amazed that you can put color to bright, high-luminance areas. Previously, those areas were saturated and just white.

Saito: It's also great that you can put color to dark areas the same as you can with bright ones. With HDR, you can express things where it wouldn't have been possible using SDR, so you don't have to worry at all about losing detail in dark areas.
 
| | |
| --- | --- |
| | |
What are your thoughts on future 4K HDR productions?
Saito: People only have an aversion to HDR because they haven't tried it. It's very versatile as a form of expression. If you want to create a more detailed expression, it can handle it, so those who want to create their own world will definitely find HDR to be the way to go.

Ezura: I think expressions of blue skies and other scenography will change as HDR becomes more popular. Greens and reds are also completely different from what they are in SDR. At the same time, most viewers still have sRGB monitors, so it's difficult to convey the superiority of HDR works. I want people to view productions on HDR monitors.
What would you say is the best part of Sol Levante?
Saito: I just want people to experience the pure beauty produced by the detail, color, and contrasts of bright and dark. If people want to see more works like this in the future, 4K HDR production will gain momentum, so I'd just like for people to watch it without thinking too much. 4K HDR will lead to the dawn of a new era of film. "sol levante" means "morning sun" or "sunrise" in Italian. A direct translation would be "rising sun," which could be interpreted as "Japan," so it includes our desire that the dawn of the new era of film to begin in Japan.
 
Special thanks to Netflix and Production I.G for their cooperation.

Netflix
Production I.G
 
Deployed Product
ColorEdge PROMINENCE CG3145
ColorEdge CG319X
ColorEdge CG318-4K