Daisy Gilardini - Capturing the Stories of the Polar Regions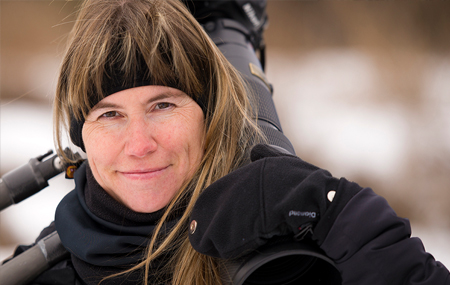 Daisy Gilardini is a conservation photographer who specializes in the Polar Regions, with a particular emphasis on Antarctic wildlife and North American bears. Her work has been published internationally in leading magazines as well as earned recognition by some of the world's most prestigious photography awards. In this interview, she discusses her passion for her field and working in nature, and about her photographic workflow.

 
Why did you specialize in polar photography?
My philosophy in life is live your dreams and follow your heart. Focusing on a particular subject is not a choice, it's a question of doing what you're most passionate about. Many times, I have tried to understand this irresistible attraction I have to the Polar Regions. I would define it as an addiction, almost, or obsession. The isolation from modern civilization and all its distractions makes me focus and appreciate the simple rhythms of nature. The healing feeling of rediscovering our primordial connection with nature and the interdependence of species on Earth inspires deep respect and an awareness in me of the importance of these delicate ecosystems.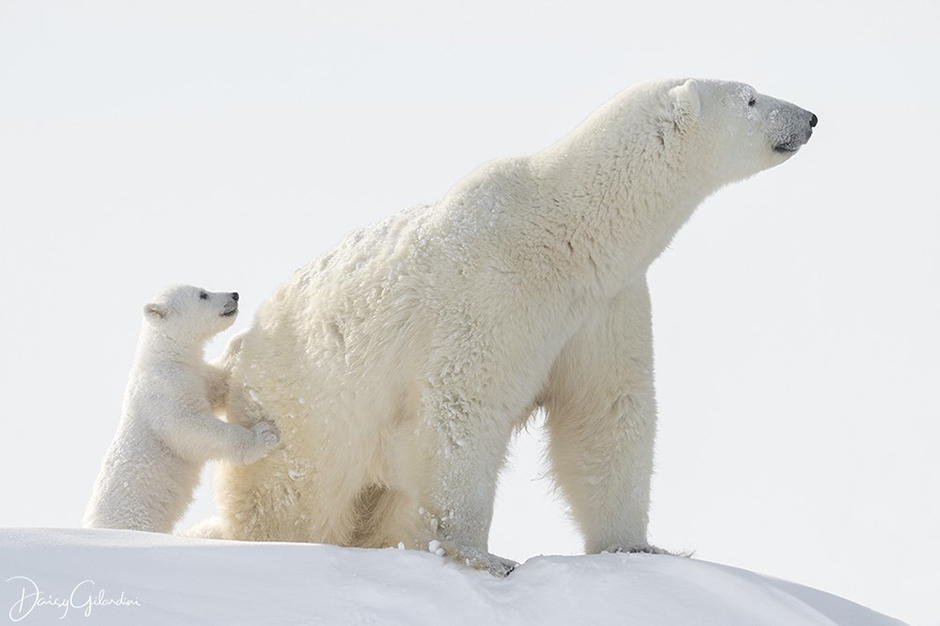 Photography is not just an art form. It is one of the most important and powerful mediums of communication we have. It is in fact the only universal language understood by everyone, regardless of color, creed, nationality, or culture. As conservation photographers, it is our duty to capture the beauty of places and species at are at risk and raise awareness through the universal power of the images we capture. While science provides the data necessary to explain issues and propose solutions, photography symbolizes these issues. Science is the brain, while photography is the heart. We need both to reach people's hearts and minds, in order to move them to action. For nature, and for us.
 
How important is your equipment in the field?
I work in some of the most challenging environments on Earth. In two decades of polar exploration I have joined more than 80 expeditions to Antarctica and the Arctic. I have to rely on extremely sturdy and trustworthy equipment when I'm working in remote locations, not just in the field but in the studio as well.

To be at the top of one's game nowadays, especially in the competitive field of wildlife photography, it is no longer sufficient to simply have a still camera and go out and shoot. In the age of social media we're expected to be storytellers, writers, journalists, drone pilots, videographers, sound technicians, and more. We're asked to capture life from the air, underwater, using camera traps, and through action cameras.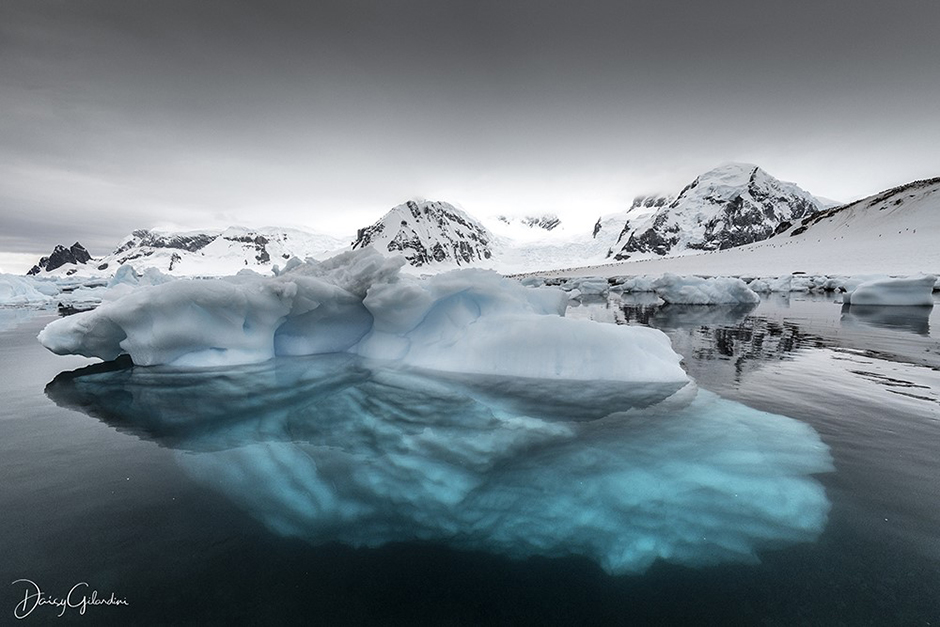 How important is your equipment in the studio?
Once the footage is collected, we're only halfway through our job. Back in the studio, in the post-processing stage, we have to carefully select the best images and video clips. It is meticulous work. Every single frame, every shot is analyzed for sharpness, color detail and composition in order to be eventually selected for optimization and potential publication. An expert eye, coupled with field experience, play a vital role during this important phase. That expertise and time would be wasted were it not supported by the best technological interface available for analyzing those images — the monitor.

Monitors are at the heart of any digital darkroom and are the essential tool for accurate post-production. As human perception of color is subjective and varies depending on available light and personal interpretation, the photographer needs a carefully and meticulously calibrated monitor to be as accurate and consistent as possible. No workflow can work without it. Since the beginning of my career I have relied on the color accuracy, tonal reproduction, depth, and detail of EIZO monitors.

EIZO not only uses the most advanced technology available, which positions them as the best self-calibrating monitors on the market, but the company's ethos reflects forward-thinking vision and a conscious awareness of the equipment's impact on the environment.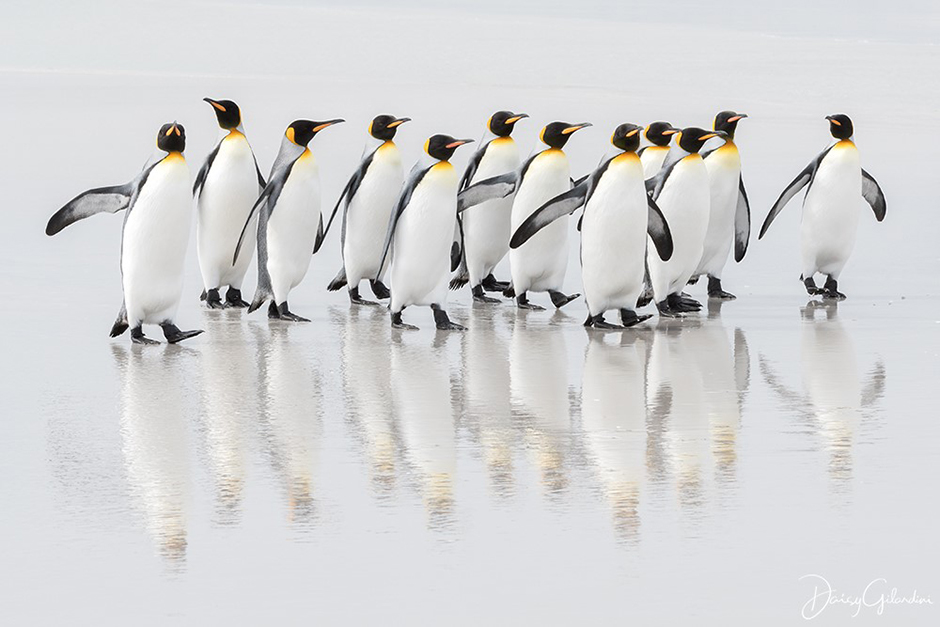 What is your workflow from shoot to finish?
I usually plan my expeditions two years ahead of time. A lot of logistic and preparation goes into this phase. From travel plans to equipment, nothing is left to chance. Technology is our best ally, but it is constantly evolving. A great part of my time is spent learning how to use new equipment and software.

Once in the field, my screen work starts every night. I download the images I shot during the day, back them up on two different hard drives and then delete the cards. Even if I'm exhausted, I go through the shoot as quickly as I can, to make sure there are no technical problems and to get an idea of what I got, what I missed, and if something can be improved.

When I'm back from assignment, the first thing I do in the studio is take care of the backups. One copy stays on my desktop's big 12TB hard drive. One copy goes into my bank safety-deposit box, and I store a third copy in the cloud. I then start organizing my files, which I've organized by date until now. From this point on it's essential to my workflow that I use the most accurate tool at my disposal for viewing and selecting the images – my EIZO monitor.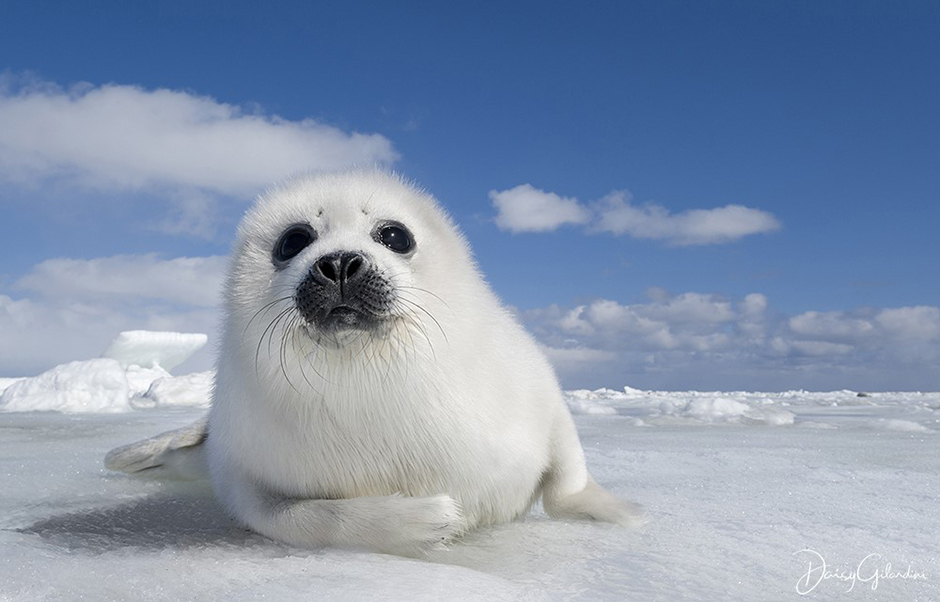 I use a software program called Photo Mechanic for my first edit. It allows for super-fast upload and viewing. At this early stage I permanently delete images that aren't sharp, as well as any poor images. I then upload the images that passed first inspection to Lightroom. What I do now, then, is add keywords and metadata information such as copyrights, my photographer's address, and — extremely important — the exact location of each image shot. Next I reorganize the images by subject. Once they're grouped together, I find it much easier to select the best ones. I also add subject keywords to the metadata at this point. For any professional photographer, it's essential that images be accurately and precisely labeled in the keywords. If we can't find an image later, down the road, then all the work has been for naught.

Finally comes the fun part — selecting and optimizing those images that have potential for publication, either in a magazine, on social media or in fine art prints. This is when I really enjoy working with my EIZO. The details and color rendering of this monitor are simply second to none.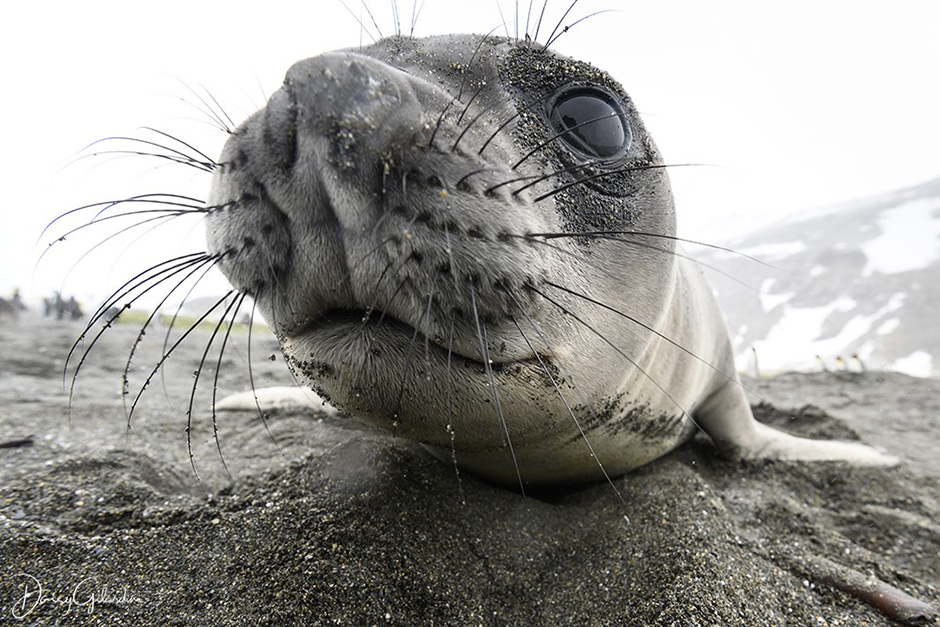 What do you enjoy most about your EIZO monitor?
Consistency and accuracy in rendering detail, depth, shadows, and color tones when post-processing images is equally important to both the amateur and professional. Using a perfectly calibrated monitor gives me certainty that every one of my clients, whether a magazine editor or a collector, will see the best representation of my original vision. I have used EIZO monitors since the beginning of my career. What I enjoy most about the latest models is a built-in self-calibration sensor that automatically and periodically recalibrates image specifications. Nothing has been easier!


 
Deployed Product
| | |
| --- | --- |
| Daisy Gilardini is a member of EIZO's ColorEdge Ambassador Program. The program showcases creatives who are committed to inspiring and educating artist around the world of all levels. To view her profile,click here. | |