One Minute Worlds with Blackmilk Studios

EIZO ColorEdge Monitors Relied on for Blackmilk's Sci-Fi Anthology
One Minute Worlds is a sci-fi anthology that spans the vast cosmic arena of the universe to tell jaw dropping short stories that focus on a turning point in some long forgotten alien culture.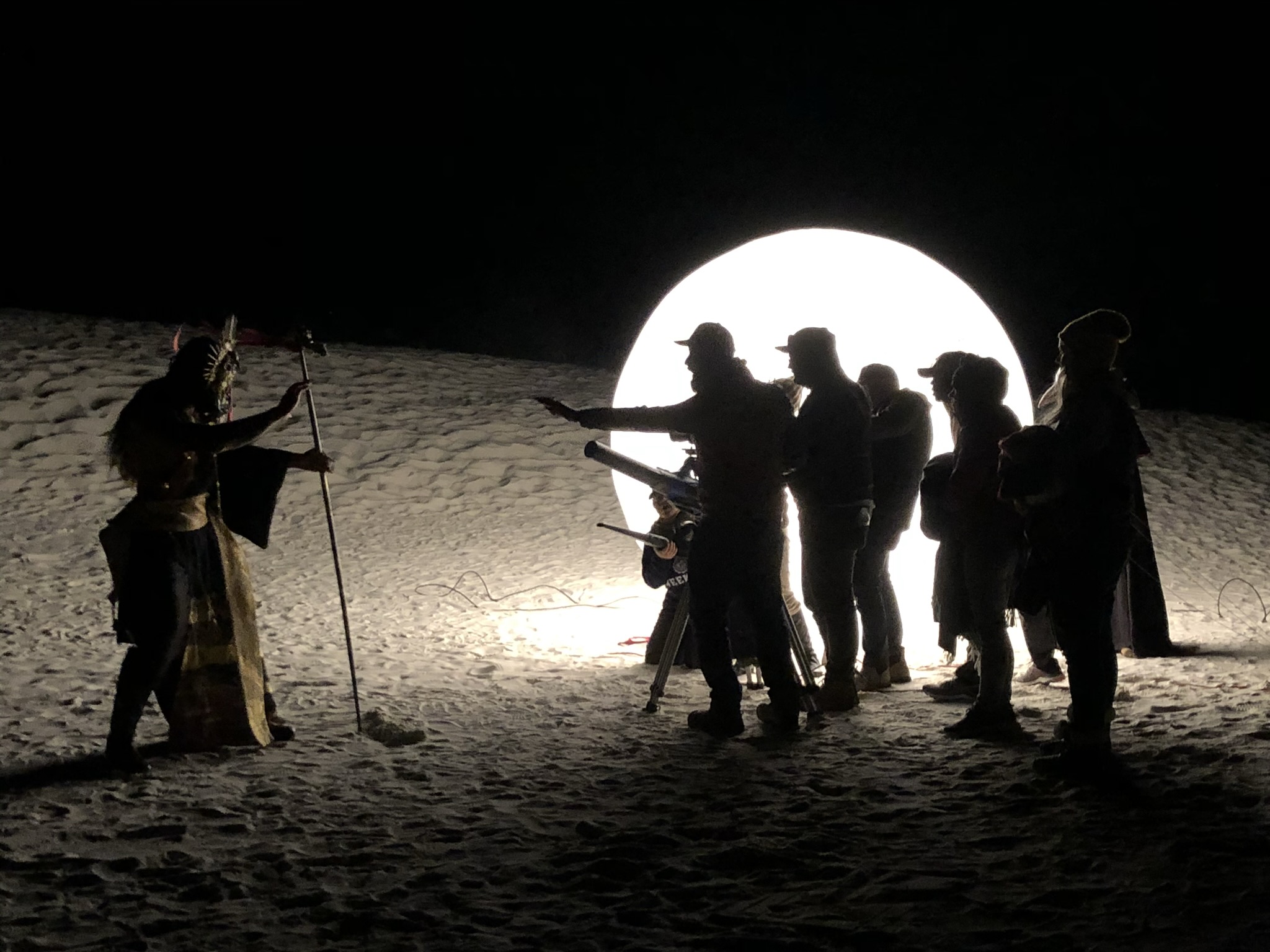 The anthology, titled One Minute Worlds, is comprised of a series of five very short sci-fi stories where we'll briefly visit strange/alien worlds from the distant past or far future, and focus on a terrifying turning point in some long forgotten alien culture and feels like we get to see the very tip of the iceberg of a much bigger story. The shorts will be told in an epic, cinematic style that pole-vaults over the quality gap between TV and cinema while offering a quick-fix for short attention spans that will leave audiences begging for more. Blackmilk Studios is a team of filmmakers with very strong track records and an unparalleled sense for authentic emotion, cinematic storytelling and epic visual style. Headed by Miguel de Olaso, aka Macgregor, who is a well-known commercial cinematographer and director with a long list of award-winning short films. Macgregor has always been inspired by artists like Syd Mead and N. C. Wyeth; whose paintings make you feel that behind that static frame there's always a story. He started gathering images and developing a couple of concepts in his spare time. He approached a close friend of his, Phil Gellatt (writer: Love, Death, and Robots), to help develop these concepts into short form stories. He also brought in Academy Award nominated director, for best animated short film - Ruairi Robinson, and renowned commercial director Ozan Biron. The result is this five-part series currently in production.
One Minute Worlds Instagram Page
#VisualizedOnEIZO

"We're a team of filmmakers with very strong track records and an unparalleled sense for authentic emotion, cinematic storytelling and epic visual style. We're working to bring to life the moments we have always wanted to see on screen. Because nobody else is making them we decided to just do it ourselves. "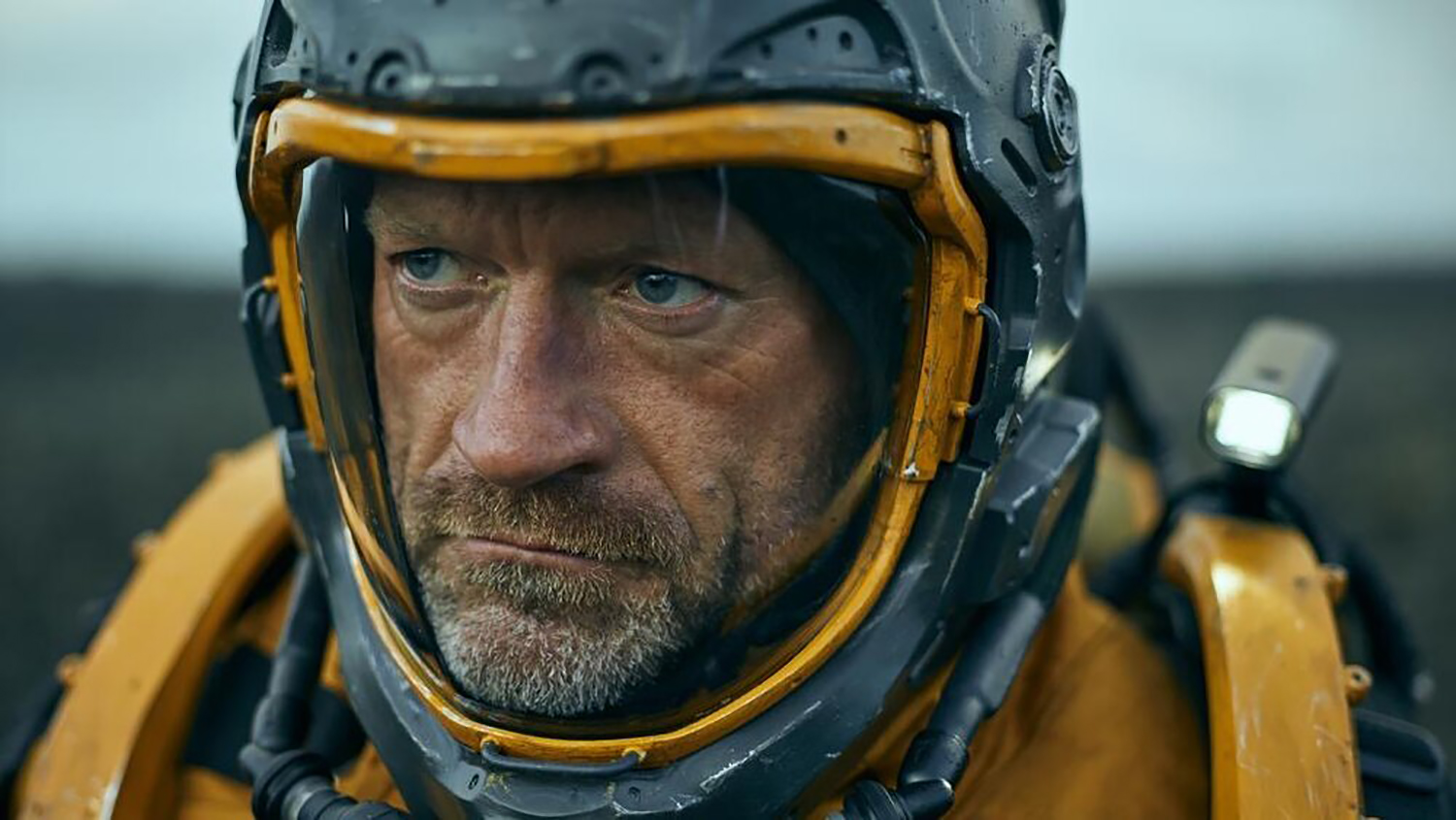 "Last year BlackMilk Studios filmed the first three, which are all in post-production; one was filmed in New Mexico and the other two in Iceland. And we are currently in pre-production of the fourth film. We're making these for the hell of it, between other projects. I get anxious when I'm not making new work, so we figured we would just make something cool."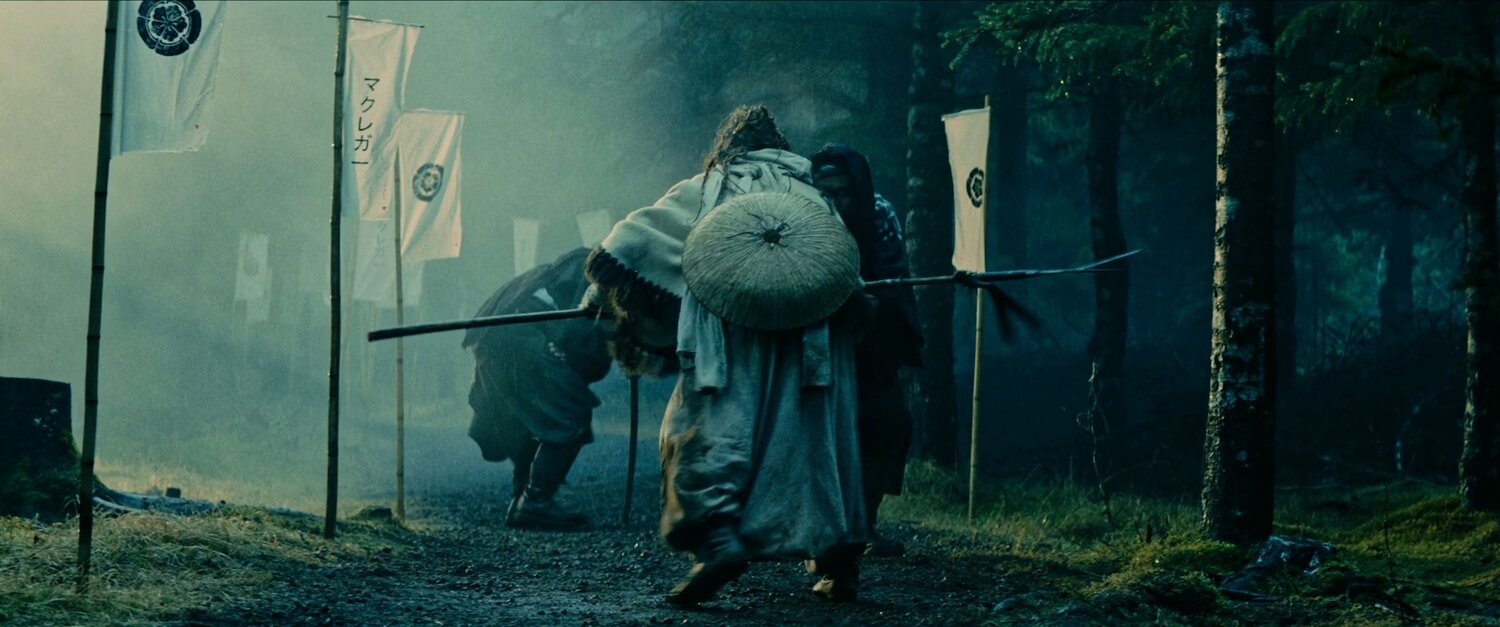 MacGregor, ever a perfectionist, is a big fan of EIZO monitors; he obtained his first EIZO monitor all the way back in 2001...and has had others since. MacGregor and Blackmilk Studios' passion project is self-financed as they wanted to keep full artistic control of the project. So they reached out to EIZO, knowing as a cinematographer the importance of having their vision accurately visualized in the post-production process.
Post-production/Editing/ VFX/ and Color Grading In-house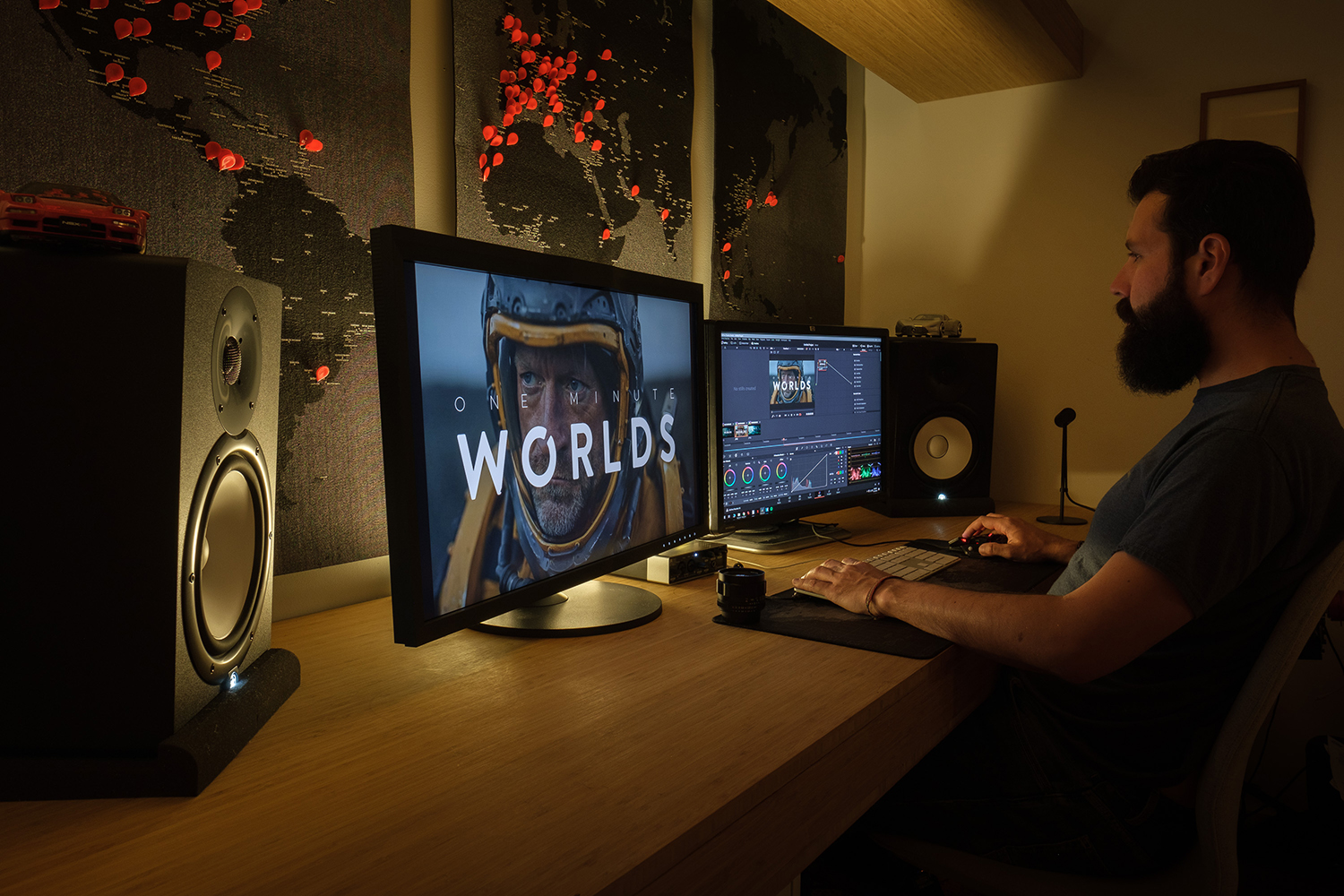 Macgregor testimonial about working with EIZO
"I've admired EIZO products for a long time. I think I got my first EIZO monitor back in 2001. Probably a 19" tube 4:3 unit, which for the time was considered a very large size and was a welcome change and incredibly helpful.
It has been almost 20 years since, and I have gone through many different monitors. The CG319X provides a very high-quality image as well as consistency across different monitors. As a cinematographer, being able to work with a 10bit 4K display with accurate colors and an excellent viewing angle is a must when color grading. So far I've been using it as a post-production monitor but I'm tempted to bring it to set and use it as a production monitor.
The built-in self-calibration feature on this monitor is truly a lifesaver. For the past 10 years, I've been struggling with color calibration devices in order to assure I had the right colors, and even then it wasn't so precise. Being able to take the CG319x out of the box and start working within minutes is pretty impressive. It's one less thing to worry about now. It gives me peace of mind. For my sci-fi anthology, we have several teams working remotely from different locations, but all sharing the same displays. It gives me peace of mind knowing that we're all using the same calibrated monitor - it is especially useful when I'm giving comments to the teams."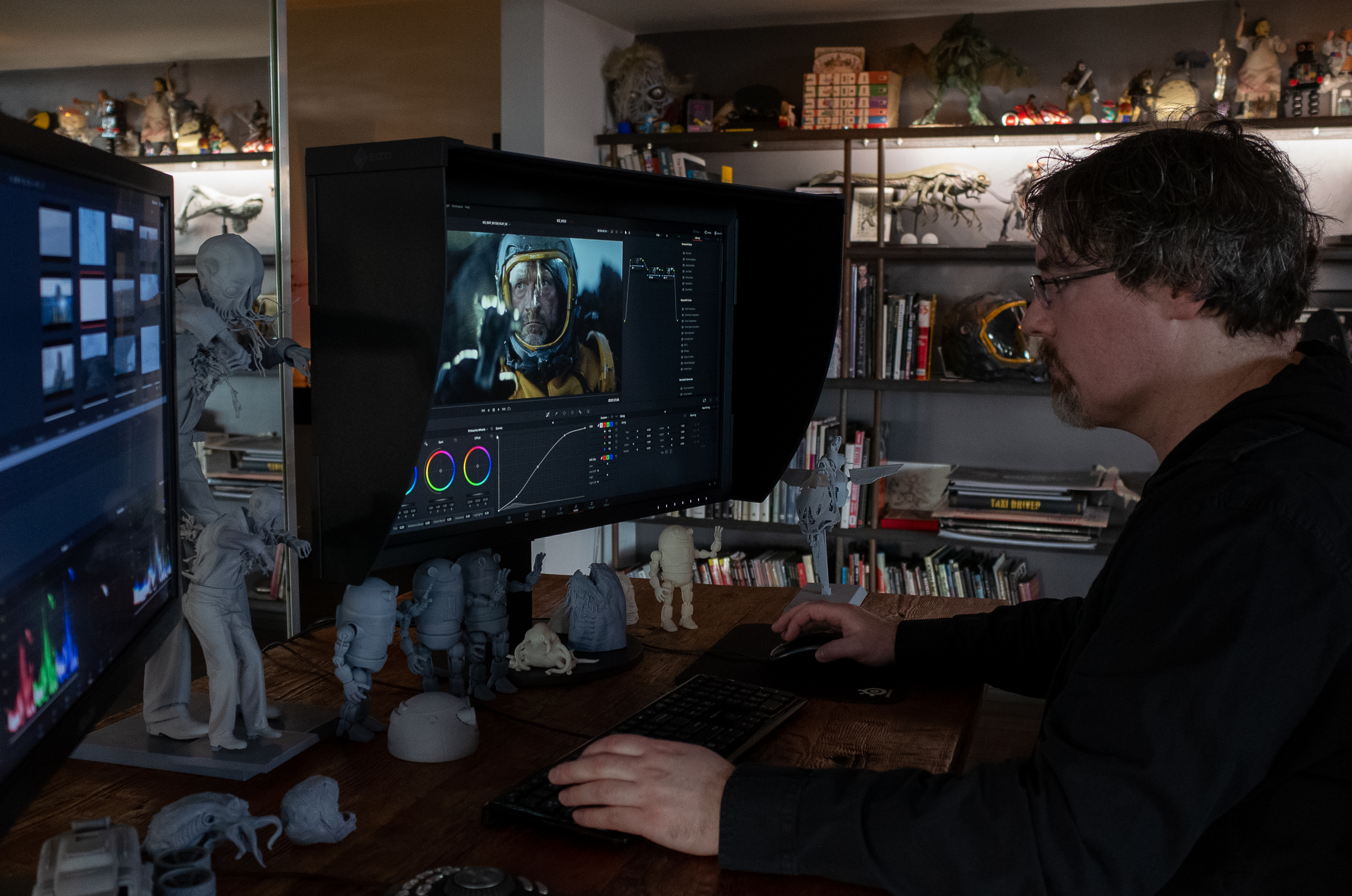 Ruairi Robinson testimonial about working with EIzo
"I've spent 20+ years working in visual effects and directing and there has always been a big chasm between what I'm seeing on my monitor and what I see in the color grading suite at the end of projects. It's a leap of faith hoping that whatever I'm looking at is gonna still look the same when you see the mystical "real" colors, especially when I've done lower budget projects without ridiculous resources behind them. So I've always been a little jealous that I couldn't work in "final" image quality, knowing that what I'm seeing, at the viewing angle I'm looking at, is what I'm really going to get. Then you end up with crushed blacks or everything's washed out a bit, or a lot. It's weird working on imagery that requires such precision but relying on guesswork on one of the most crucial aspects. Enter the Eizo CG319X. It did not come accompanied by harps and angelic choirs, the resolution and color accuracy are amazing. It's really been the first time I can reliably trust what I'm working on, and the fact that it calibrates itself means it's so easy to use that I struggle for the life of me to understand why we lived as cavemen before. How does every monitor not operate like this? "
Field : Post-Production Workflow - Shooting / VFX / Compositing / Color Grading
Monitor : ColorEdge
https://www.eizo.com/products/coloredge/
Follow MacGregor and Blackmilk Studios' passion project
One Minute Worlds Instagram Page
Return to NAB Virtual Showcase
---