Corporate Social Responsibility
Environment
Promise 2: Environmental Consideration
In addition to making environmentally sound products, EIZO believes that we must also strive to reduce the environmental impact of our business operations. We are guided in our efforts by the following Energy and Environmental Basic Policy, on which we have established management systems.
Energy and Environmental Basic Policy
| | |
| --- | --- |
| | The EIZO Group is aware that one of our key responsibilities is to conduct business taking the environment into consideration. We strive to contribute to the sustainable development of our society by being conscious of the impact our business has on the environment. We will continue our concerted effort in the effective use of resources, climate change mitigation, environmental protection (including the protection of biodiversity and ecosystems), prevention of pollution, and reduction of other environmental risks. |

We therefore:
Comply with legal, moral and other requirements regarding environmental protection and the effective use of energy.
 
Provide eco-friendly products and services, implement activities to reduce our environmental footprint, and take active measures to prevent pollution.
 
Constantly improve our environmental impact performance when conducting business such as: use of sustainable resources, pollution prevention, green procurement, enhancement of efficient energy use, and reduction of greenhouse gas emissions.
 
Establish an energy and environmental management system that is in accord with business activities and energy and environmental management goals, implement, review and continually improve our performance.
 
Conduct awareness-raising activities targeting our members to improve understanding of environmental protection as well as the use of clean and sustainable energy.
EIZO Initiatives for Reducing Environmental Impact
Compliance with the Latest Environmental Standards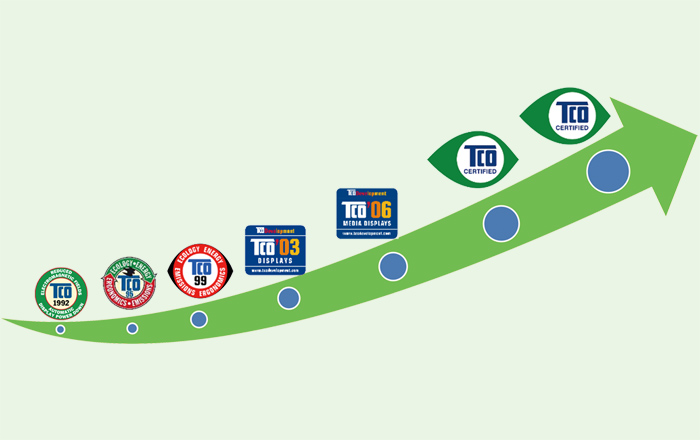 | | |
| --- | --- |
| | We proactively develop environmentally sound products that comply with the latest environmental standards, including but not limited to TCO Certified Generation 8, EPEAT and ENERGY STAR 8.0. |
Enhancing Power Saving Features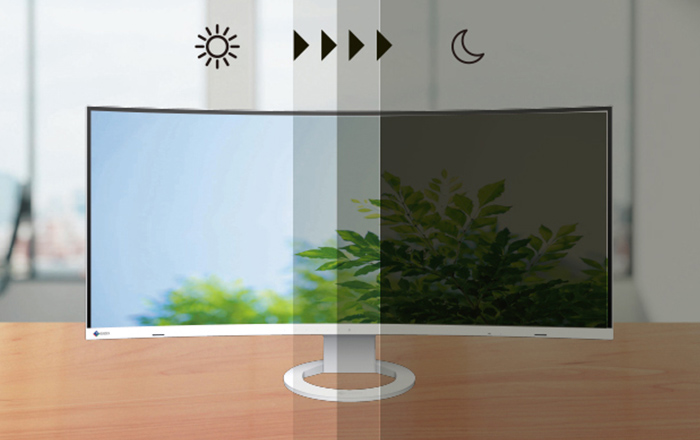 | | |
| --- | --- |
| | Along with designing for low power consumption, we equip our monitors with numerous features that reduce power consumption and CO2 emissions. |
Recycled Plastic for Monitor Housing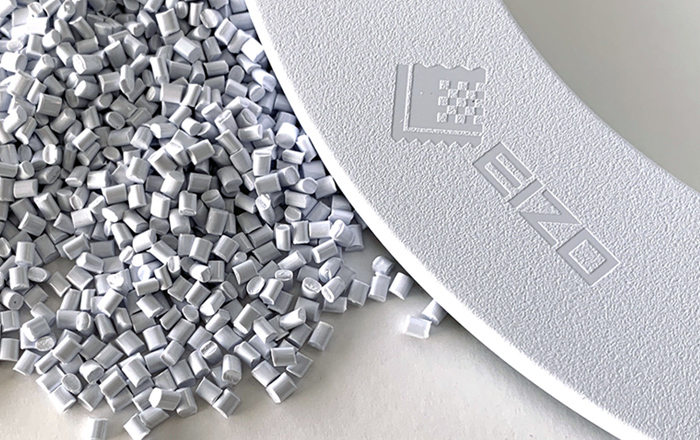 | | |
| --- | --- |
| | Our FlexScan EV series uses recycled plastic for more than 15% of its parts. |
Designs that Are Kind to Both the Environment and Humans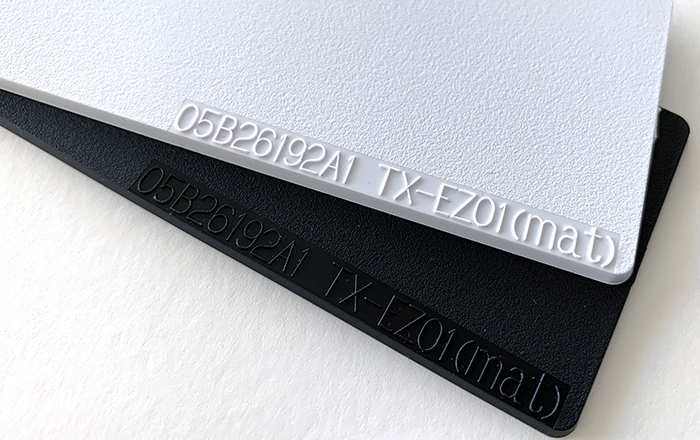 | | |
| --- | --- |
| | We make limited use of plastic and paints containing flame retardant in the external housing of our monitors to reduce the impact on the environment and on humans and to enhance the recyclability of our products. |
Environmentally Sound Packaging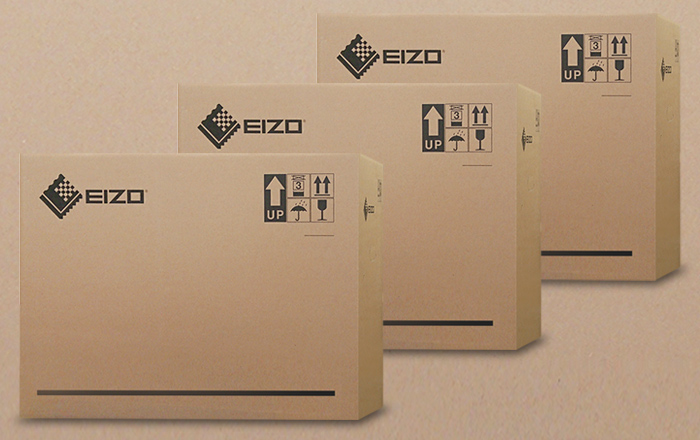 | | |
| --- | --- |
| | We use cardboard made of recycled paper as packaging for EIZO products to reduce their environmental impact. In addition, the FlexScan EV series cushioning is made up of 100% recycled materials. We are also working with our suppliers on the reduction of the packaging materials for some of the parts we purchase. |
Collection and Recycling of Products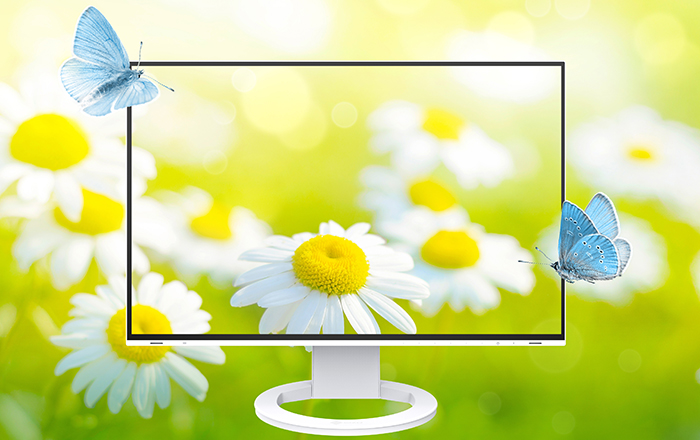 | | |
| --- | --- |
| | We also collect used monitors for recycling in Japan, Europe, and the U.S. to realize our responsibility even beyond the usage lifetime of our products. |
Reduction of Greenhouse Gas Emissions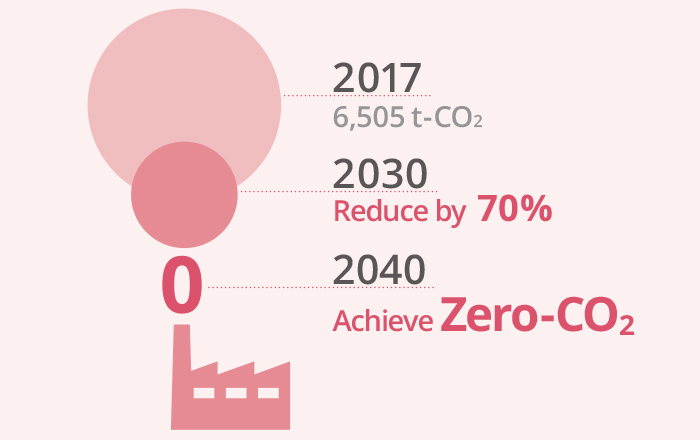 | | |
| --- | --- |
| | EIZO recognizes that most of our greenhouse gas emissions are derived from our electricity consumption and we therefore intend to achieve Zero-CO2 emissions by fiscal year 2040. |
Reduction of Supply Chain Environmental Impacts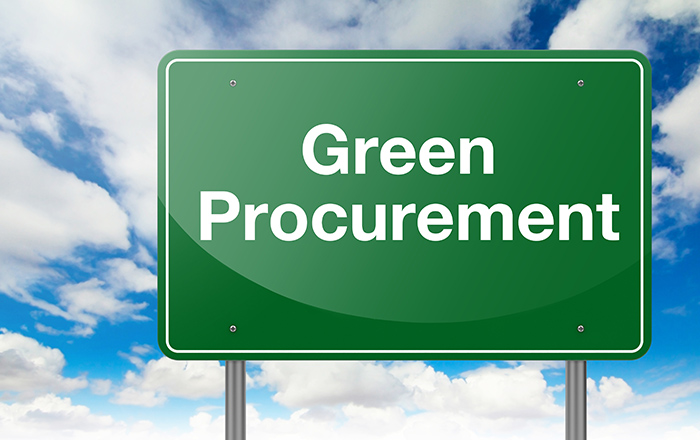 | | |
| --- | --- |
| | We have established our own EIZO Green Procurement Standards and preferentially procure environmentally friendly products, components and materials (including packaging) that adhere to our quality, function, and cost requirements. |
Independent Monitoring of Chemical Substances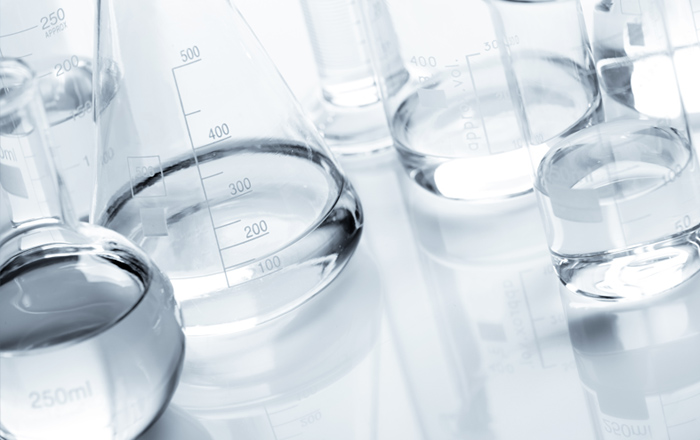 | | |
| --- | --- |
| | For all components used, we prohibit or control the use of prohibited chemical substances in accordance to the rule of all applicable laws and environmental standards. |
Environmental Management System
| | |
| --- | --- |
| We have been operating the Environment and Energy Management System under our Energy and Environmental Basic Policy since obtaining ISO14001 certification in July 1998. We have also implemented measures for generating less waste and reducing resource and energy consumption. Moreover, we have achieved progress in other areas by operating the system, which sets targets that explicitly respond to the trend toward environmentally sound products and the growing public interest in eco-products. | |
Activities under the Environmental Management System
| | |
| --- | --- |
| | Enhancing the environmental performance of our business operations requires integrating them with our environmental protection activities. To do so, EIZO has environmental protection initiatives in place that comply with the revised ISO 14001:2015 standards under the leadership and control of the director responsible for environmental management. These initiatives are linked with management policies and business strategies set by top management. The Corporate Safety Section of the General Affairs Department is responsible for promoting our corporate activities while also managing the energy consumption of our facilities and equipment, chemical substances and waste. The Certified Standards Section of the Technology Management Department is responsible for our products, gathering environmental information from around the world and promoting the development of environmentally sound products. |
Compliance with Environmental Standards
In our effort to proactively develop environmentally sound products, we observe the legal requirements of Japan and other countries and comply with major voluntary environmental standards in each market for our flagship products.

In Europe a number of regulations are being enforced, including the WEEE Directive (collection and recycling of discarded electrical and electronic equipment), the RoHS Directive (use of certain hazardous substances in electrical and electronic equipment), the REACH Regulation (registration, evaluation, authorization and restriction of chemicals) and the ErP Directive (eco-designing for energy-related products). These regulations were developed in Europe; however, they have been playing an important role in encouraging other countries and regions to take similar steps. Our products comply with these regulations.

We also respond to environmental labeling standards such as TCO Certified Generation 8 (international comprehensive standards for monitors), EPEAT (international environmental standard for PCs/monitors), ENERGY STAR 8.0 (energy efficiency standard established in the United States) and PC Green Label (Japanese environmental standard for PCs/monitors). In addition, we are actively involved in the development of TCO, ENERGY STAR and PC Green Label. EIZO will continue to focus on developing green products while keeping an eye on the development of environmental labeling.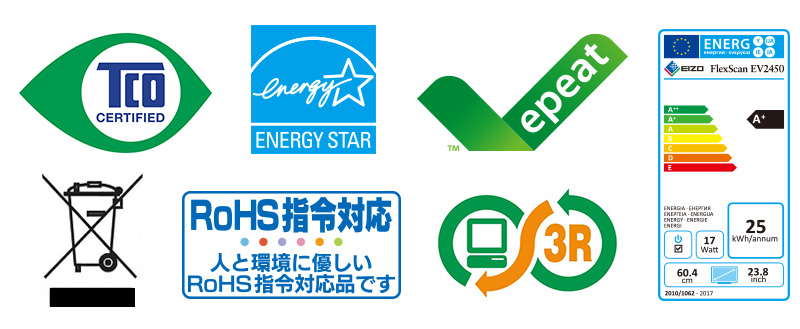 Designs that Are Kind to Both the Environment and Humans
| | |
| --- | --- |
| Reducing the use of volatile organic compounds (VOCs) found in material production, such as some paints, is a global concern. EIZO uses its expertise cultivated from extensive years of research to manufacture its monitor cabinets with a smooth, uniform color and texture without using paint. | |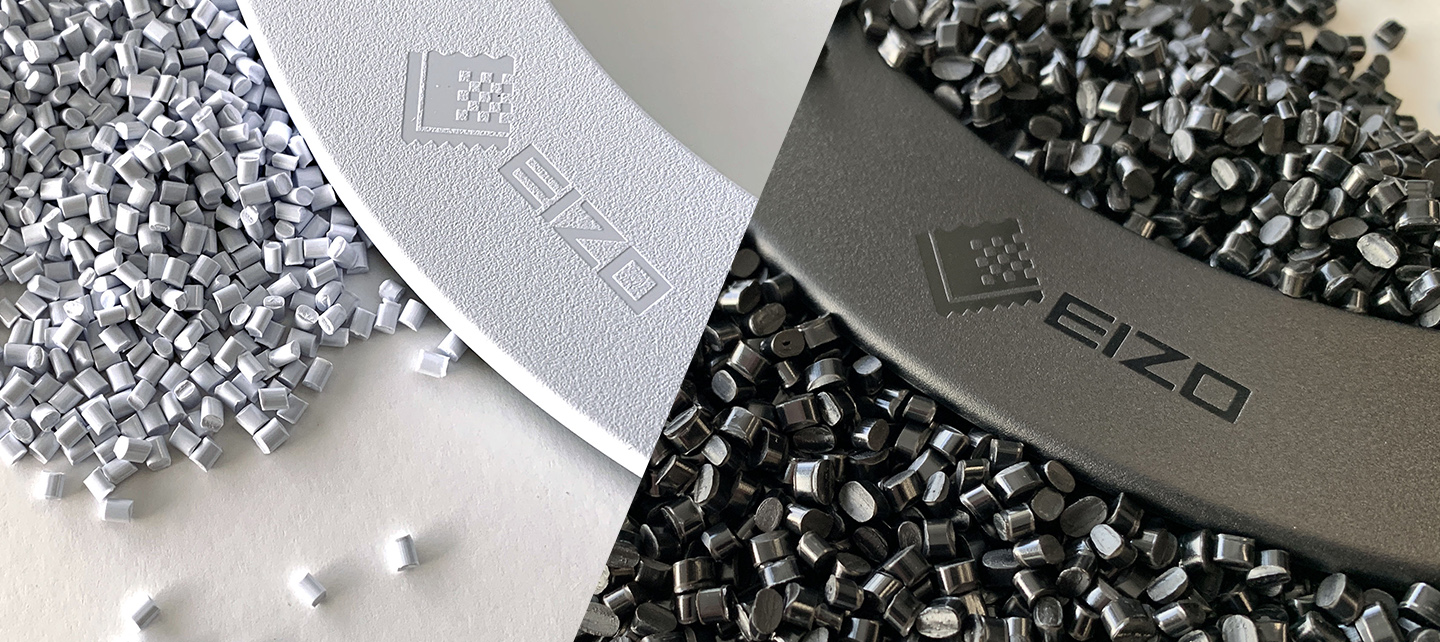 Reduction of Greenhouse Gas Emissions
The reduction of greenhouse gas is a pressing global concern. EIZO recognizes that most of our greenhouse gas emissions are derived from electricity consumption and therefore we set the below target for reduction.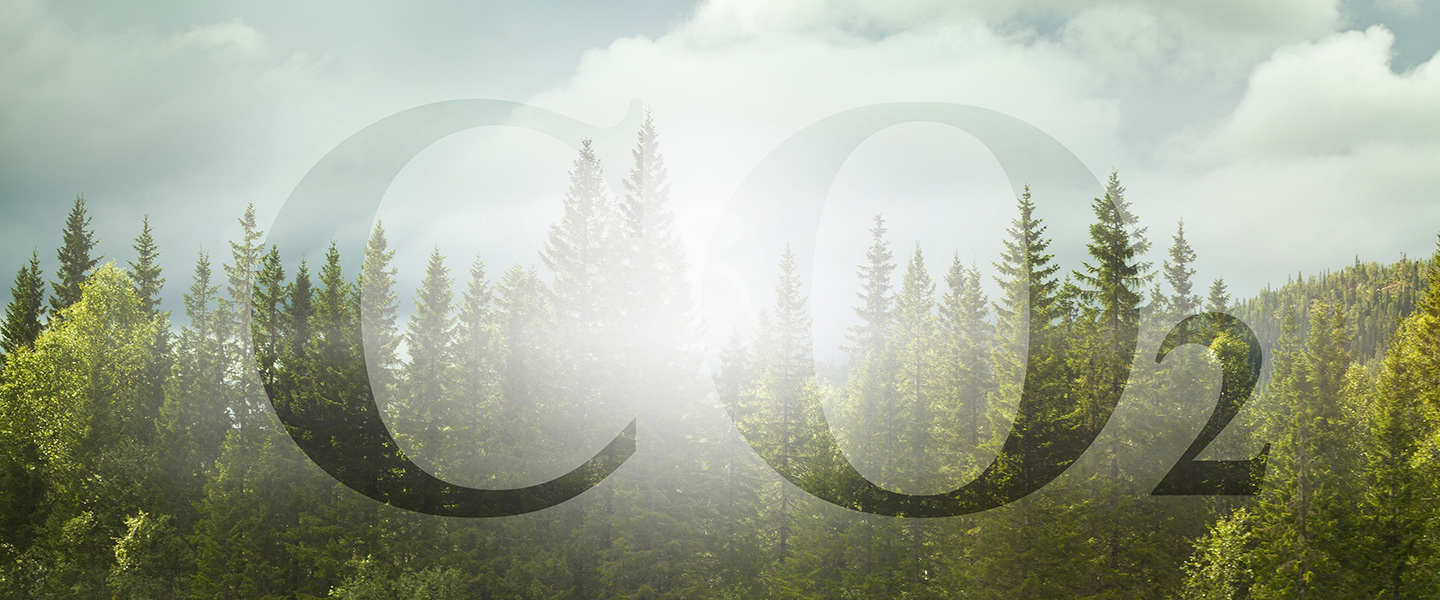 Overview of the Environmental Impact of Our Business

Scope of caluclation : EIZO Corporation (HQ), EIZO MS Corporation (including Nanao Factory), EIZO Display Technologies (Suzhou) Co., Ltd., EIZO GmbH, EIZO Technologies GmbH.

CO2 Emissions and Energy Use
(Japan, China and Germany)

Calculations of CO₂ emissions associated with power consumption are based on the conversion factor of Hokuriku Electric Power Company for Japan and the calculation methods of each country.
Goals for CO2 Emissions Reduction
By fiscal year 2030, EIZO will reduce CO2 emissions by 70% compared to fiscal year 2017. EIZO has also set the goal to achieve Zero-CO2 emission by fiscal year 2040 (revised on December 2020). To achieve this goal, we will review power consumption, use renewable energy, and improve operation of our energy management system.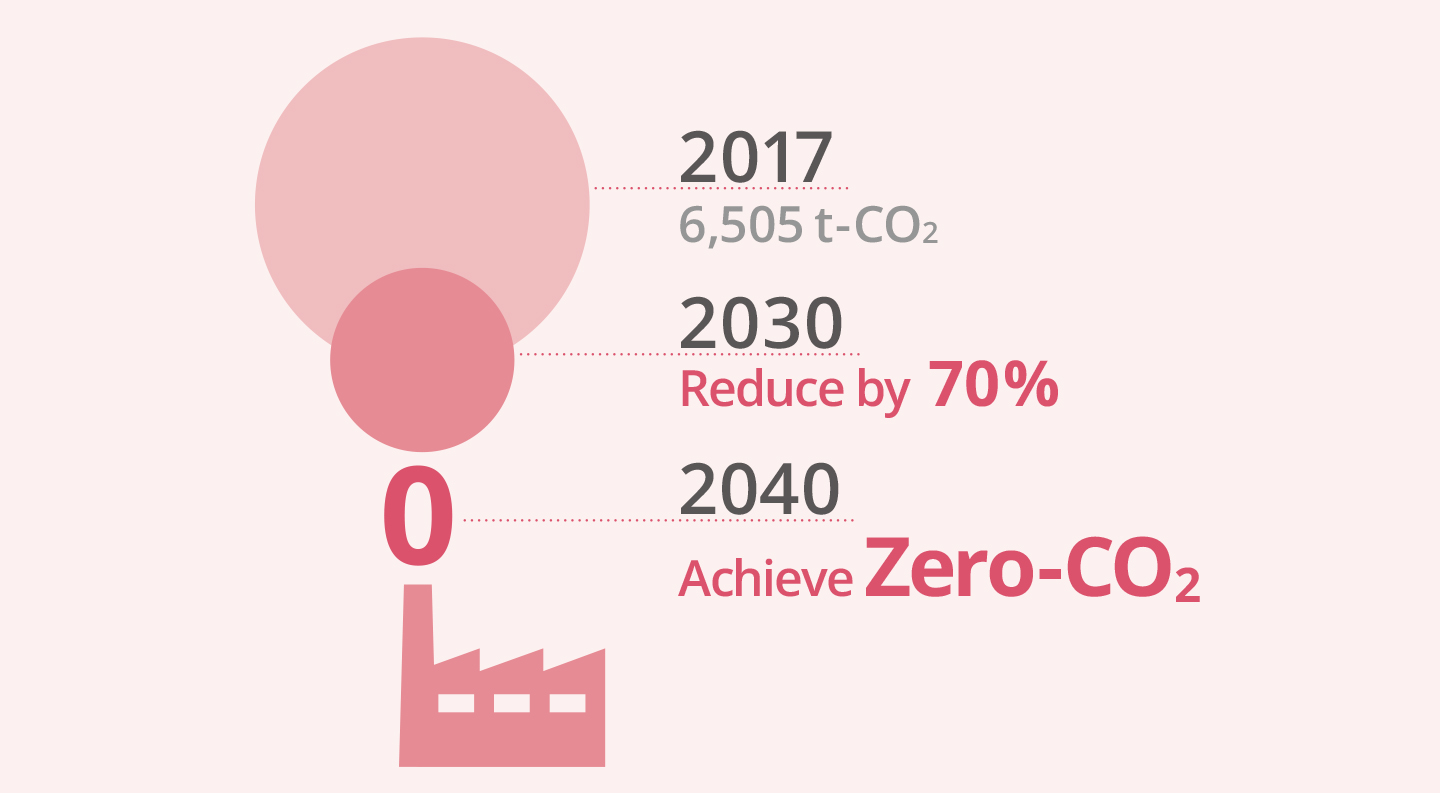 Press Release
EIZO to Meet Its CO2 Emissions Reduction Goal 9 Years Ahead of Schedule [PDF]
Generating Solar Power at EIZO Global Headquaters
We have 715 rooftop 180 kW solar panels on our factory which began operation in 2016. Nearby at ground level we have another 1,014 250 kW solar panels. The annual output of  the solar panels is 373,000 kWh. This represents a reduction in CO2 emissions equivalent to 239 tons/year.

Solar Panels on the Roof and Ground
Green Procurement
To promote the conservation of the global environment, EIZO Corporation strives to achieve environmentally-friendly manufacturing, with the goal of creating a more economically-minded society with a sound cycle of materials use.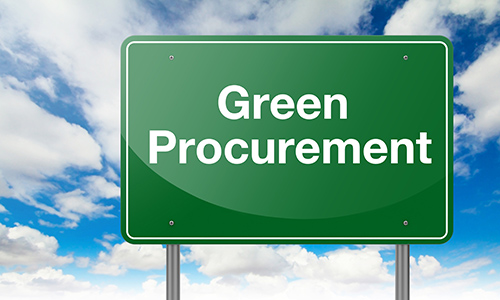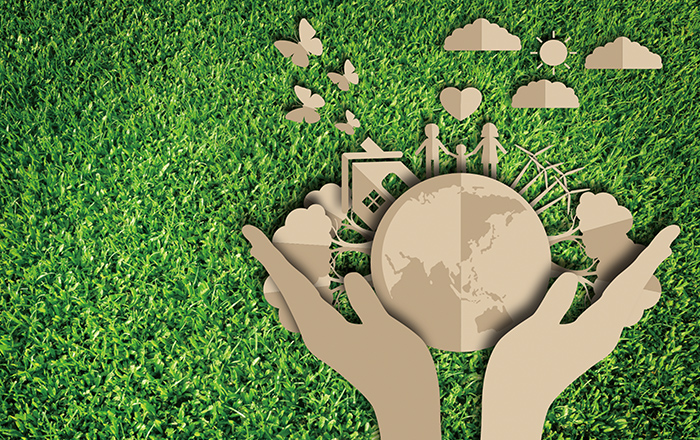 We intend to persevere in our efforts to promote environmental conservation while continuing to improve our practices, so that all of our activities will meet the environmental standards demanded by customers and society. To help fulfill our social responsibilities, we have created Green Procurement Standards that will guide our materials procurement.
To achieve environmentally-friendly products that generate reduced environmental loads, the parts and materials that make up the products must themselves generate reduced loads. The procurement of such parts and materials is critical to realizing our goal. The understanding and cooperation of our suppliers represent a crucial part of our efforts to provide environmentally-friendly products.
EIZO Corporation wants to make this endeavor a joint effort. To ensure the success of our efforts, we ask for your understanding with regard to our stated goals and our social responsibilities, and ask for your cooperation in promoting activities that reduce environmental burdens. We also ask for your continuing efforts to achieve sustained improvements in these areas.
Green Procurement Standards, Manual and Tool for suppliers of EIZO corporation is here.
Certifications
ISO14001
(Environmental Management System)
Our ISO 14001 certification has been maintained and updated by third parties through external audits.
EIZO Corporation ISO14001 Certification Scope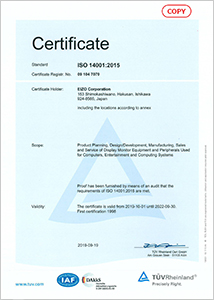 ISO50001
(Energy Management System)
Our ISO50001 was acquired in fiscal 2019 through external audit by a third party.
EIZO Corporation ISO50001 Certification Scope